Trying to choose the best 125cc 4 stroke dirt bike? Whether it's for your kid, teen, or you're a short adult, these are great beginner bikes. But which one is right for you?
In this article I'll cover the best quality 125 four-stroke dirt bikes and their differences to help you make the best decision.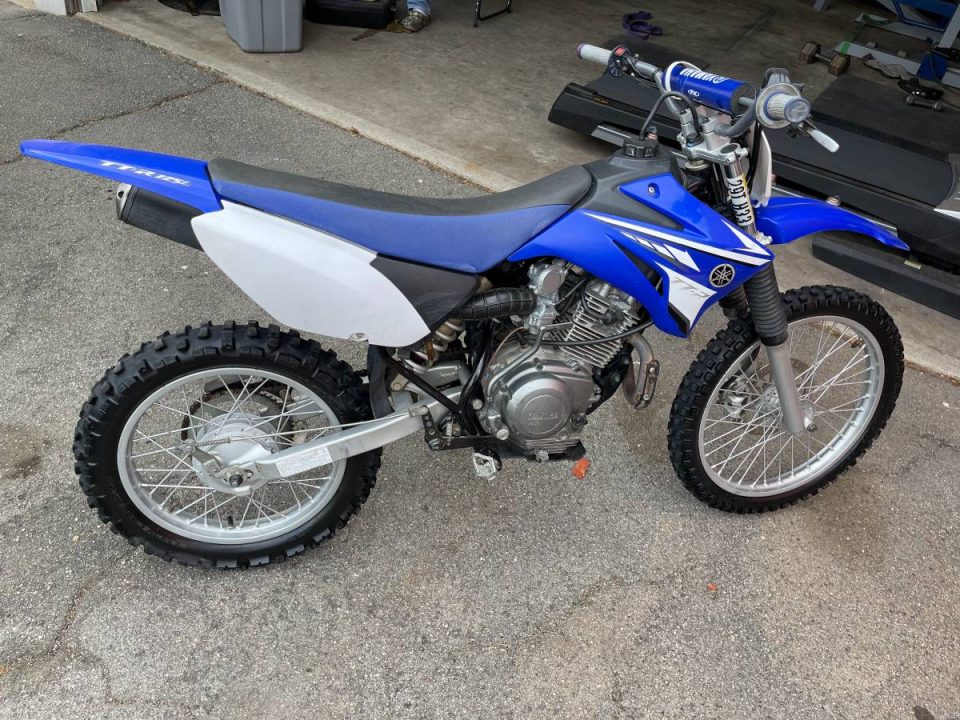 Is a 125cc dirt bike good for beginners?
It depends on what kind of 125cc dirt bike you're considering. A 125 two-stroke is not good for beginners, but a 125 four-stroke is a great trail bike if you're new to riding.
125cc 4 stroke vs 125cc 2 stroke dirt bike
All name brand 125cc 4 stroke dirt bikes are trail bikes. They are for teens and short adults that are new to riding off-road. The engine and suspension are low-performance, but that makes it easy to ride and reliable.
Comparing a 4 stroke to a 2 stroke is like comparing apples to oranges… A 125cc 2 stroke is a high-performance race bike. It has about 4 times the horsepower, and the suspension travel is about twice as much.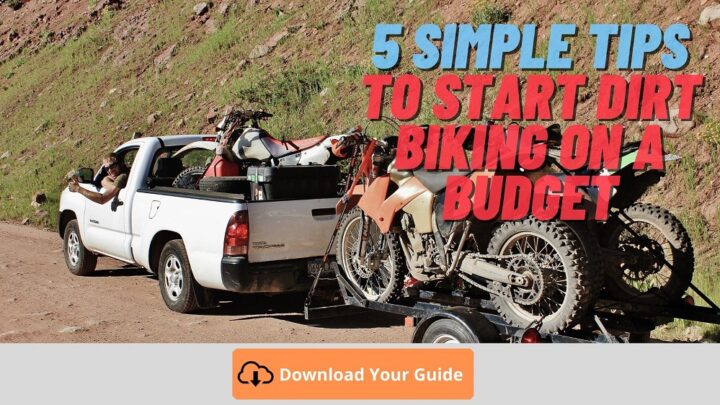 How fast does a 125cc 4 stroke go?
A stock 125 dirt bike will go about 45mph. Does this really mean much? Only if you are racing your buddy down a flat road.
A 125 four-stroke has enough power if you're a beginner and weigh under 200lbs.
What's the difference between 125cc & 250cc?
Comparing a 125 to a 250 four-stroke trail bike, the 250 will have about twice the amount of torque and horsepower.
Obviously, the engine is twice as big, but the size of the bike will be considerably larger.
An average 125cc 4 stroke has a seat height of 31", while a 250cc trail bike is about 36" tall.
Who makes a 125 4-stroke?
There's a lot of cheap Chinese dirt bikes, but I don't recommend those if you want a reliable bike.
The best 125cc 4 stroke dirt bikes are: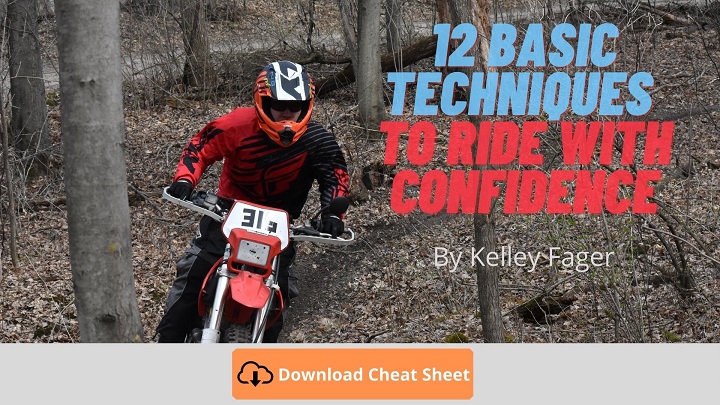 Yamaha TTR125
The TTR 125 has been around since 2000 and continues to be the standard midsize beginner dirt bike for Yamaha.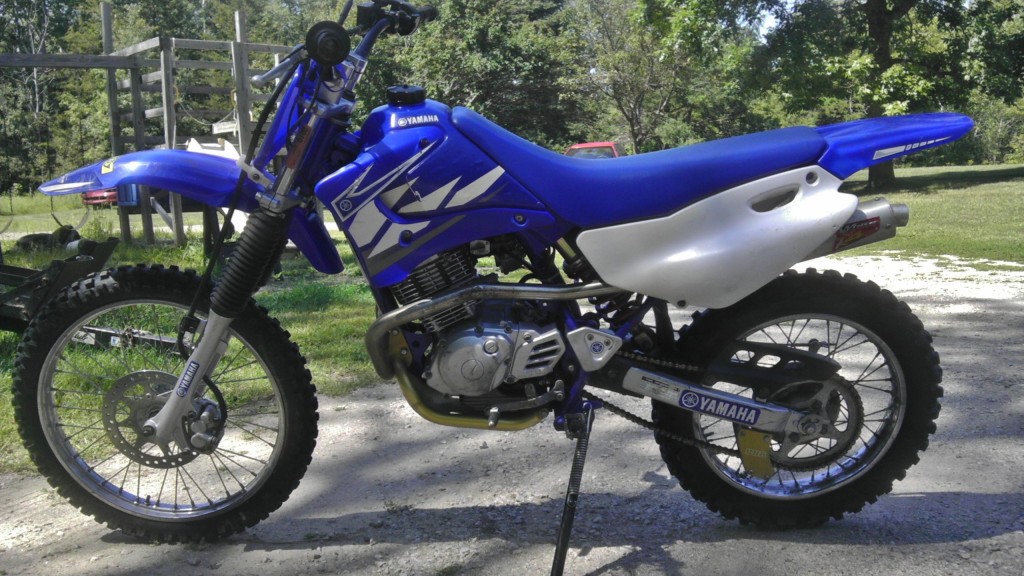 There's 4 different model options that differ in wheel size and with or without electric start.
You can find plenty of used TTR125's for sale and there's good options for aftermarket parts if you want to upgrade the suspension or power.
Kawasaki KLX125
Kawasaki stopped making the KLX125, but it's still a good option if you can find a used one in good shape. It's virtually the same bike as the Suzuki DRZ125.
Easy to ride, plush suspension and reliability are the common traits of these trail bikes. The KLX125 only has kickstart, but if the carb is properly jetted and clean then it's pretty easy for even a kid to start.
Suzuki DRZ125
Suzuki started making the DRZ125 in 2003 and still make the DRZ 125L (large wheel). It really hasn't changed much over the years and is still being made today. It's right with the rest of the bikes in its class.
Do you like yellow?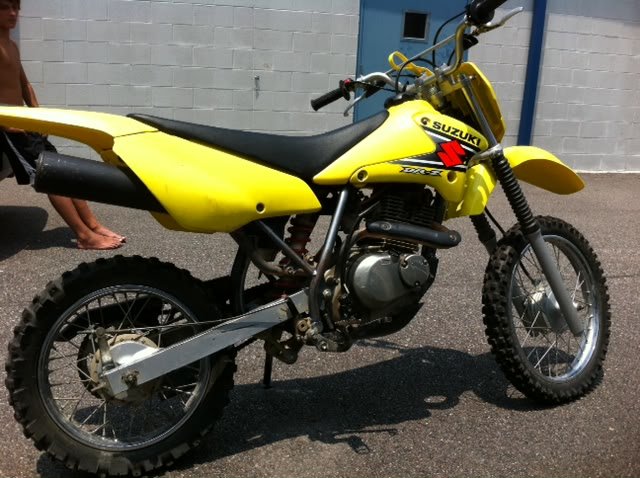 Honda CRF125
Honda is the first to make an impact in the 125cc 4 stroke class in a while with its relatively new CRF125F. It now has fuel injection, which is a huge bonus if you can't stand dealing with old carburetors.
It only has a 4-speed transmission, but that shouldn't be an issue unless you're doing a lot of high-speed riding. Even then, with slightly more power you can change the gearing for a little more top speed.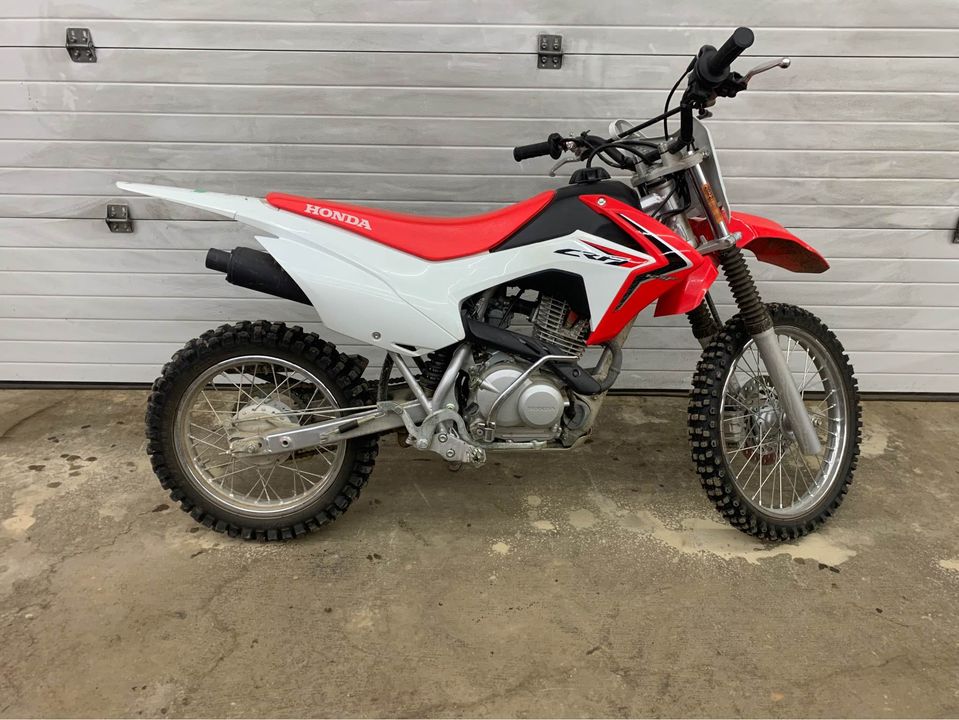 125cc 4 stroke Dirt Bike Specs (Large wheel models)
| | | | | |
| --- | --- | --- | --- | --- |
| | Yamaha TTR125L | Kawasaki KLX125 | Suzuki DRZ125L | Honda CRF125FB |
| Seat Height | 31.7" | 31.7" | 31.7" | 30.9" |
| Weight | 198lbs | 196lbs | 196lbs | 199lbs |
| Horsepower | 7hp | 7hp | 7hp | 8hp |
| Top Speed | 45mph | 45mph | 45mph | 45mph |
| Transmission | 5-speed | 5-speed | 5-speed | 4-speed |
| Fuel System | Carb | Carb | Carb | Fuel injection |
What's the best 125cc 4 stroke dirt bike?
Just need a quick answer on which is best for you? Here are my top two picks based on my years of experience and research on these 125cc dirt bikes:
Best 125 4-stroke on a budget – Yamaha TTR125
Best 125 4-stroke performance – Honda CRF125F
How to become a confident rider off-road
Are you new to dirt biking? Then you need to learn the basics if you want to prevent more crashes. I want to give you some basic riding techniques to give you more control riding off-road.