Looking to get a Yamaha TTR 250 and need to know more about it, or just want to get to know your dirt bike better? In this review, I'll cover all of the practical details you need without any fluff so that you determine whether or not this bike is right for you.
After all, you don't want to spend all that hard-earned cash on a dirt bike that you don't like, right?
Who is the TTR250 for?
The TTR250 is an air-cooled 250cc 4 stroke trail bike designed for trail riders that just want to have fun. It's a good beginner dirt bike, but it's still capable in the right hands of an experienced rider.
Yamaha only made this dirt bike from 1999-2006. Since then, they've only made the TTR230 in this entry-level full-sized trail bike class.
Need more details to decide if this is the right dirt bike for you? Keep reading.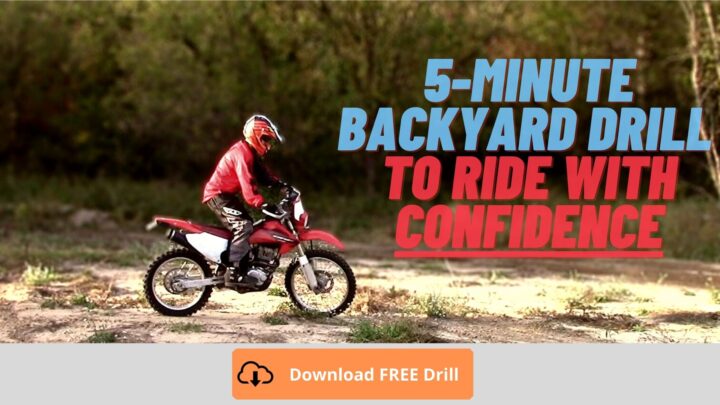 Engine
It's a 249cc 4 valve dual overhead cam, air cooled 4 stroke with electric start. What does that mean to you? Being 250cc, it has enough power to trail ride for virtually any sized adult, especially if you're a beginner.
The DOHC style engine means that it has more top-end horsepower than the 2-valve TTR230 style engine. It gives up a little bit of low-end torque, but the power curve is still smooth and broad.
Performance mods
Unlike most Honda trail bikes, the TTR 250 didn't pick up a cult following that demanded many engine and power mods. Going bigger on the bore or stroke isn't as easy as choosing a prebuilt kit and bolting it on.
However, there are still some simple mods that can get you some noticeable performance gains. An exhaust swap, along with uncorking and rejetting will get you some better throttle response and torque to get up over obstacles and hills more easily.
The 6-speed transmission is nice to pick the right gear for the type of trail or riding you're doing.
With that said, the best mod for your money is to upgrade the rider with proper riding technique.
TTR250 jetting
The standard jetting in the TTR250 is pretty good for most climates if you leave the bike completely stock. With that said, if you uncork it, or swap the exhaust then you'll want to go richer on the pilot and main jet.
Suspension
The stock suspension will be the most limiting factor if you're an aggressive or heavier rider. It's soft and plush, but that's really good if you're a beginner.
If it were harsh, then you'd get worn out easily and feel every single bump at low speeds. When you pick up the pace, especially on rougher terrain, you'll start blowing through the suspension travel and it will feel harsh.
Heavy-duty springs and heavier oil can help if you need the forks and shock to be stiffer, but it will never be a great motocross or jumping dirt bike.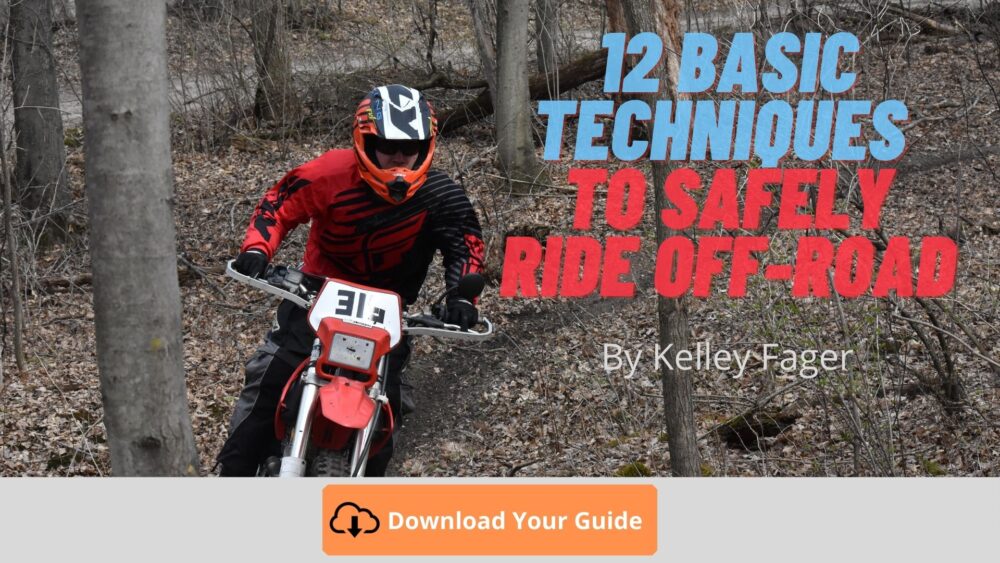 Weight vs Handling
The TTR 250 is not lightweight, which makes it less desirable if you're on the weaker/smaller side. Coming in at just over 270lbs wet (with fuel), it's slightly heavier than a modern 250 enduro bike.
With that said, being a trail bike, it still handle well in the woods or at slow speeds because the weight is lower. The seat height is only 36", so the center of gravity makes it feel lighter than a taller but lighter dirt bike.
The only time where the weight will be a big factor is when you tip over and have to pick the bike up. But that's something that you can fix by learning proper balance from my riding school here.
Size
Being slightly smaller than an enduro or MX bike, who is the right size for this trail bike? At 36", it's best if you're at least 5'6" (168cm), but it depends on your inseam. You can still fit comfortably if you're 6'0". Some simple tuning and mods can be done to make it feel a little bigger if needed.
Specs
| | |
| --- | --- |
| Engine | 249cc DOHC 4-valve air-cooled 4 stroke |
| Transmission | 6-speed |
| Starting | Electric Start |
| Seat Height | 36" (91.5cm) |
| Horsepower | 28HP |
| Top Speed | 65mph |
Model year changes
The Yamaha TTR250 did not see any major updates from its inception in 1999. It's a simple and reliable trail bike for beginners, and they eventually discontinued it because the TTR230 filled this spot in their trail bike lineup.
Common TTR 250 issues
There really aren't any major problems with this bike. Don't do anything stupid and it will treat you well.
In other words, change the oil and air filter when they're dirty, don't hit the rev limiter, and don't hit big jumps with your TTR250 and it will be a reliable dirt bike.
Is the TTR250 a good dirt bike?
It really depends on what your needs are. I'd you're a beginner that's average height, then the TTR 250 is a great bike to start on because it's easy to ride, start, maintain, it's reliable, and it's fairly cheap.
To review the basics, let's look at the pros and cons of this trail bike.
Pros
Predictable and forgiving power delivery
Trouble-free starting – electric start
Easy to ride with slightly lower seat height
Plush suspension is comfortable for slow to moderate speeds
Carb is easy to tune and not finicky like a race bike
Rock solid reliable
Cons
Carbureted – hard to start after sitting for months
It's heavier than most 250cc dirt bikes
Yamaha doesn't sell them anymore
Getting harder to find used
TTR250 vs WR250F
Both are 250cc 4 stroke trail bikes from Yamaha, but they're very different when it comes to riding them. The TTR is air-cooled with more low-end torque and is slightly shorter.
The WR250F is a higher-performance bike since it's based on the YZ250F MX bike, so it's a little harder to ride with the aggressive power curve and taller seat height. The suspension is better for more aggressive riding, but it's still soft compared to a race bike.
TTR250 vs XR250
Red vs blue; pick your poison. Yamaha built the TTR 250 to compete against the Honda XR250. Adding the electric start was a big benefit if you have a bum leg or knee, or simply don't like kicking an engine over.
However, there's nothing special about the TTR aside from that. Honda XR's had been around for so long and the aftermarket availability is huge compared to the Yamaha TTR. If you're leaving it stock, then it's a very similar trail bike. But compared to a modified XR250, it won't stand a chance.
Will the TTR250 make you a better rider?
As a beginner, the TTR250 is a good bike if you want to become a better, more confident rider because it's easy to ride and allows you to master the basics. However, there's one thing that will help you more than anything else to become a skilled and safe rider.
It's your riding technique, and I want to help you get started the right way. Tap here to learn proper techniques from my Virtual Dirt Biker School.