Looking to get a Yamaha dirt bike for trail riding but not sure which one is best for you? They have quite a few models to choose from, so I want to help you choose the right bike for your size and experience level.
Starting off on the wrong bike is one of the quickest ways to get into trouble on the trails. It's also one of the most common problems I see new riders do because they didn't do enough research or they listened to a friend that didn't give quality advice. Keep reading to learn more.
Yamaha trail bikes for kids
Yamaha has been making quality dirt bikes for trail riding since the 90s. Some of the models have changed slightly, but there's still a good size dirt bike for your kid(s), no matter their size.
Yamaha's current trail bikes for kids include:
PW50 – Where it all starts
Looking to get your son or daughter on a real gas-powered dirt bike as soon as possible? The Yamaha PW50 is where more riders start than any other dirt bike.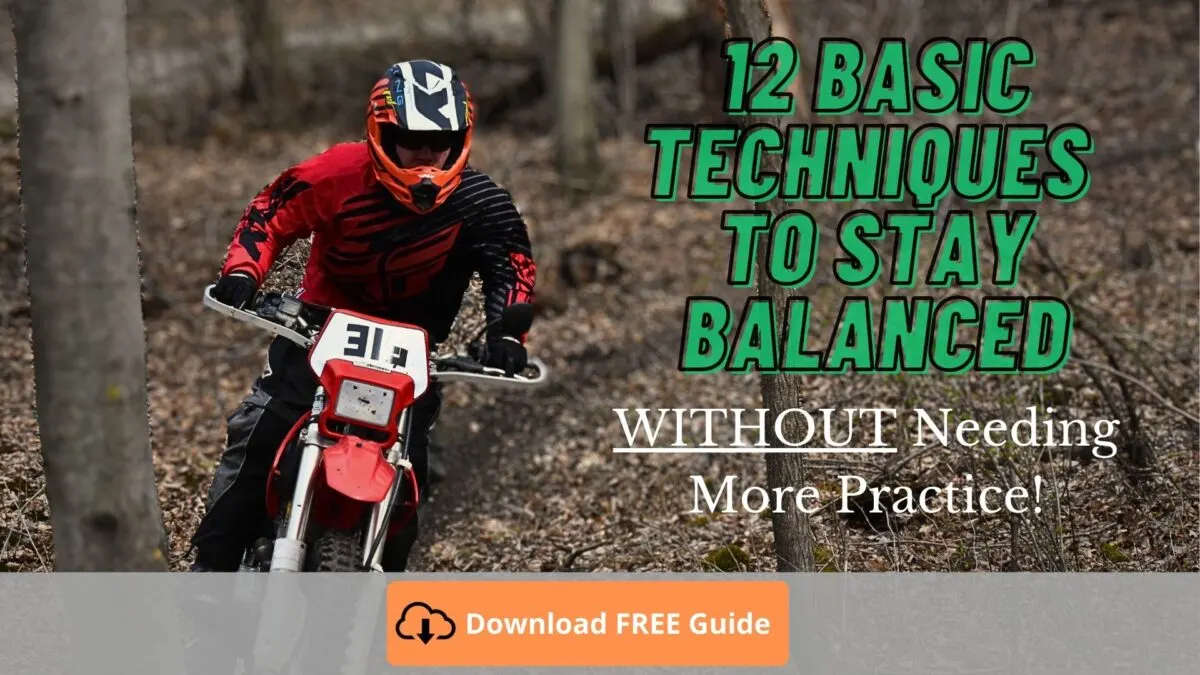 Why? Because it's built for the shortest of kids and is easy to ride – just twist the throttle and go!
Training wheels can be added, but I don't recommend them (might as well get a 4-wheeler; no offense).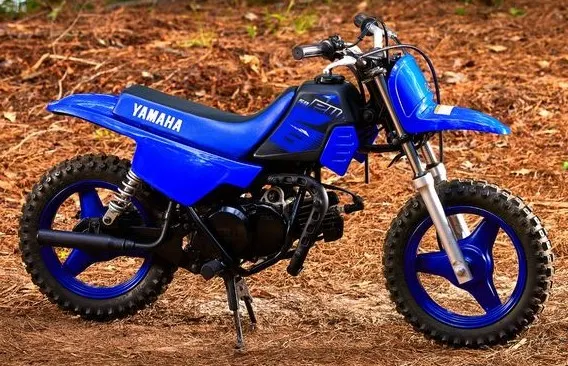 TTR50 – A small step up
The TTR50 is a 4-stroke 50cc trail bike that is just slightly bigger than the PW50. So, if they're ready to move up or are just a little too big for the PeeWee bike, the TTR 50 is a great beginner bike for kids age 4-7 years old. It also has an electric start, which gets rid of some frustration of having to kick-start the engine.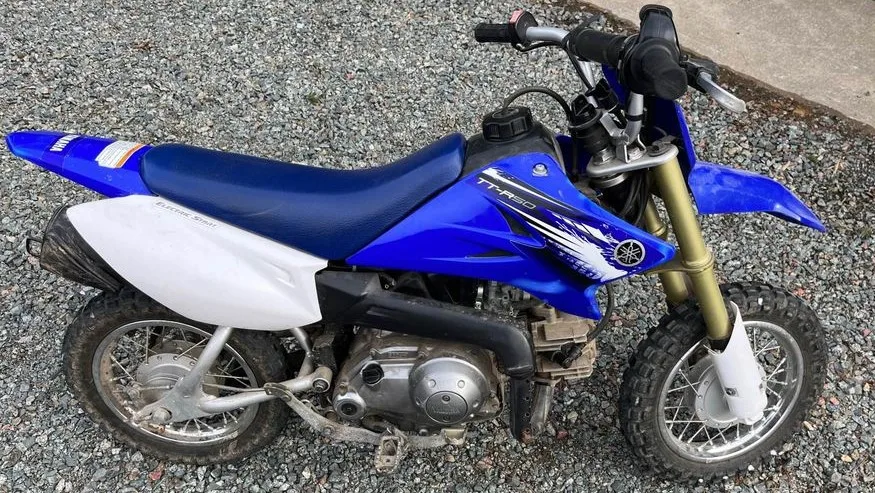 TTR110 – A good transition
Ready for a slightly bigger and more powerful trail bike? The TTR110 is basically an oversized TTR50 – it's bigger but the power is smooth and forgiving.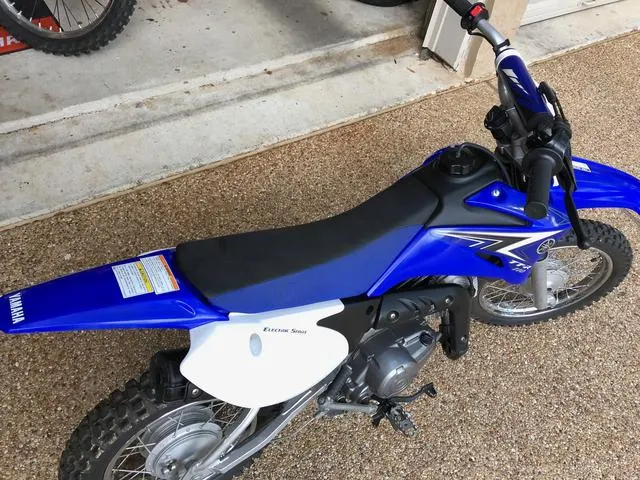 TTR125 – Learning the clutch
It's time to learn how to use a clutch. The TTR125 has been training new riders since 2000, and it's one of my favorite dirt bikes for shorter riders.
There are 4 different models, from small to large wheels and with or without an electric start.
Yamaha trail dirt bikes for adults
TTR125
TTR230
WR250F
WR450F
TTR125 – Teens, Adults & Ladies
The TTR125 is a mid-size dirt bike, but it's big enough for most adults under 6'0″ to learn how to ride on. The clutch and power is easy to get used to and is predictable, making it very forgiving.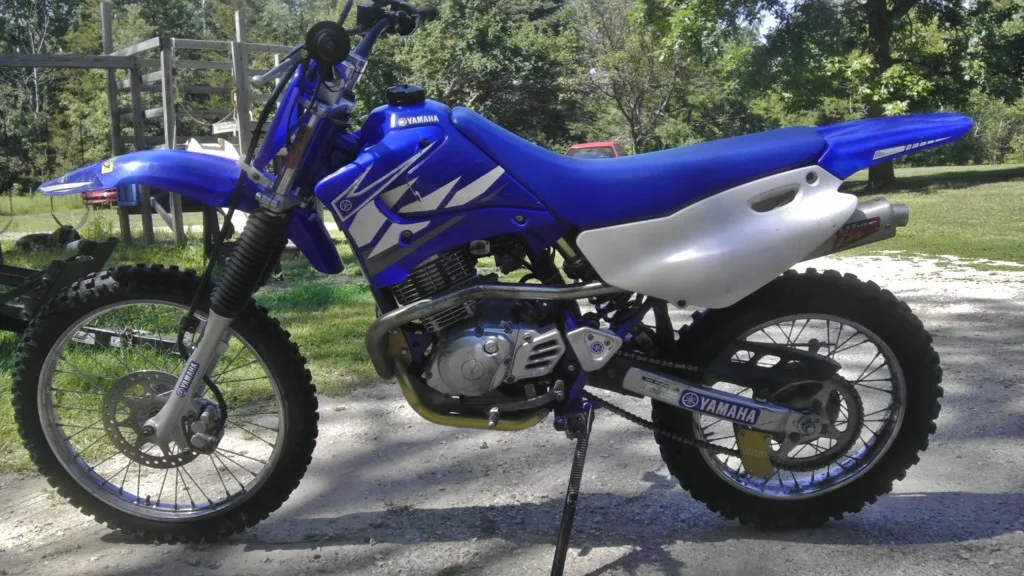 It's short and light, so it handles really well at low speeds compared to a full size dirt bike.
TTR230 – Teens, Women & Guys New to Dirt Biking
Adding 100cc and going to full size wheels, the TTR230 is a great beginner bike if you're new to riding and not ready for a high performance enduro bike.
It's a little on the heavy side for its size, but you don't really notice unless you have to pick it up off the ground. The electric start is nice as long as you don't let the battery go dead since there's no backup kickstarter.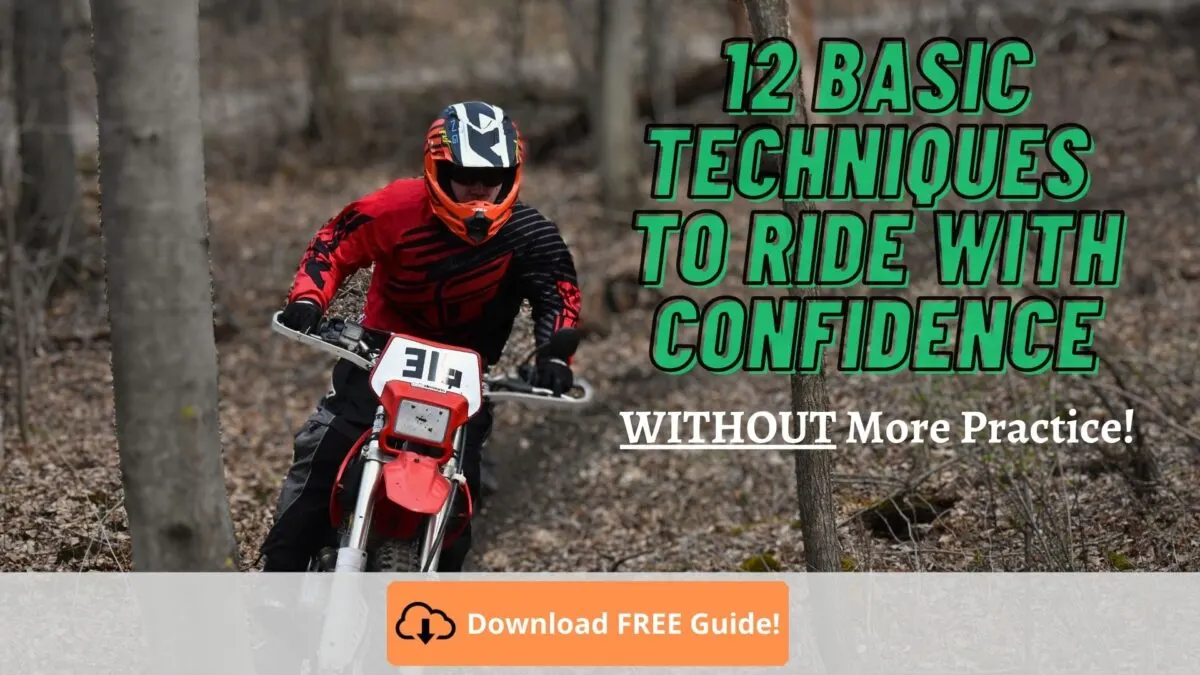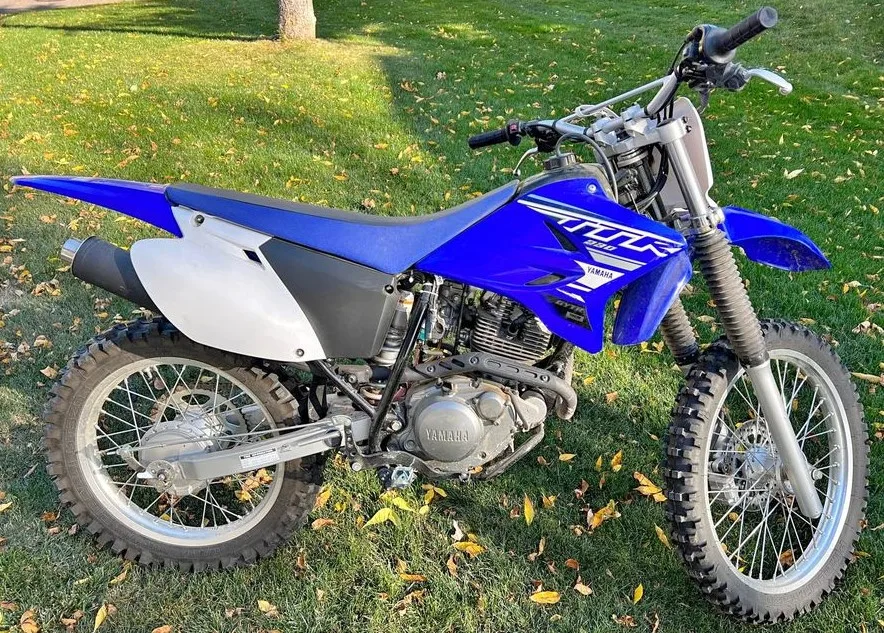 WR250F – High-performance trail bike for experienced riders
Now onto Yamaha's modern trail bikes, the WR250F has been around since 2001 but with quite a few changes.
It's always been a detuned version of the YZ250F MX bike, but it's still snappy and requires more skill to ride safely than the TTR trail bikes.
Like most any Yamaha dirt bike, the WR 250F is durable and reliable. Just keep oil in it, the air filter clean, and don't hit the rev limiter.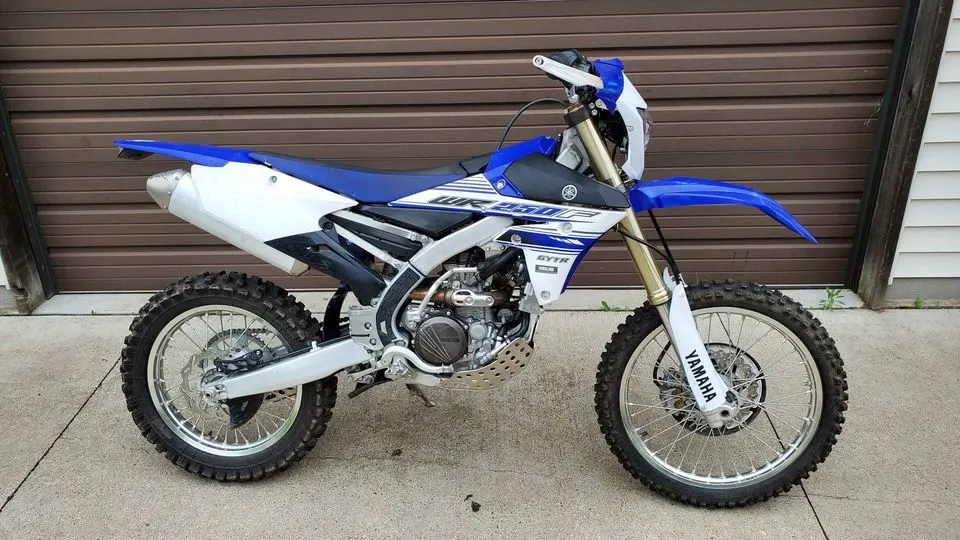 YZ250FX – top of the line 250
If you like the WR250F but want a little more "snap" and stiffer suspension for racing or aggressive trail riding, then the YZ250FX cross-country enduro bike is your best choice for a few reasons.
Not only does it have more power compared to a stock WR250F, but it's lighter and has suspension that can handle off-road racing and some mild track riding.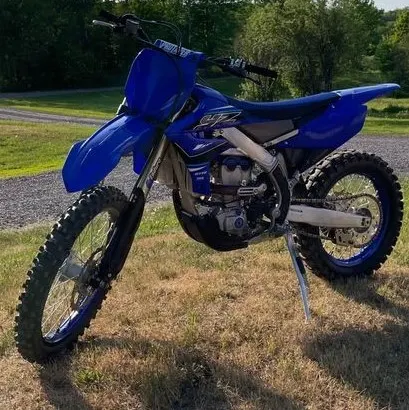 WR450F – Versatile & powerful trail bike
I would not recommend the WR450F as a trail bike unless you are experienced, a bigger guy, or you're doing mostly high-speed/fire road type riding.
The WR450F is a powerful 4 stroke trail bike that requires good throttle control. The weight can also get tiring on a tight and technical trail. With that said, it's very reliable and among the best 450 trail bikes available.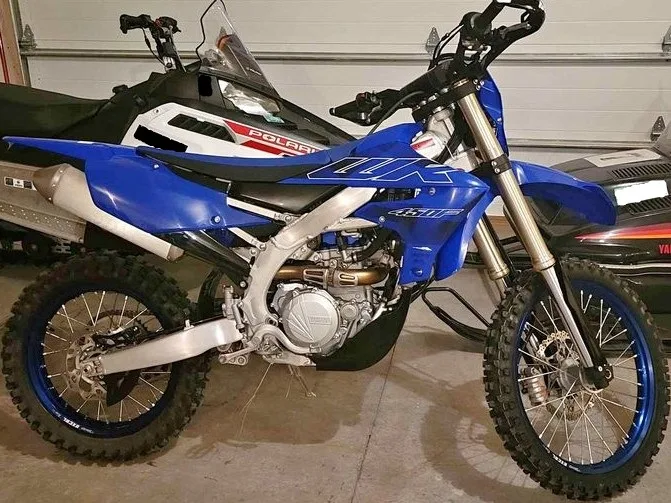 YZ450FX – when you need the baddest off-road bike
The YZ450FX is not to be messed with if you're a beginner – it can put you on the ground in a hurry. The power curve is fairly smooth, but with massive torque and lots of horsepower, it's best suited if you're an expert level rider than needs more power than a 250 or 350 enduro bike.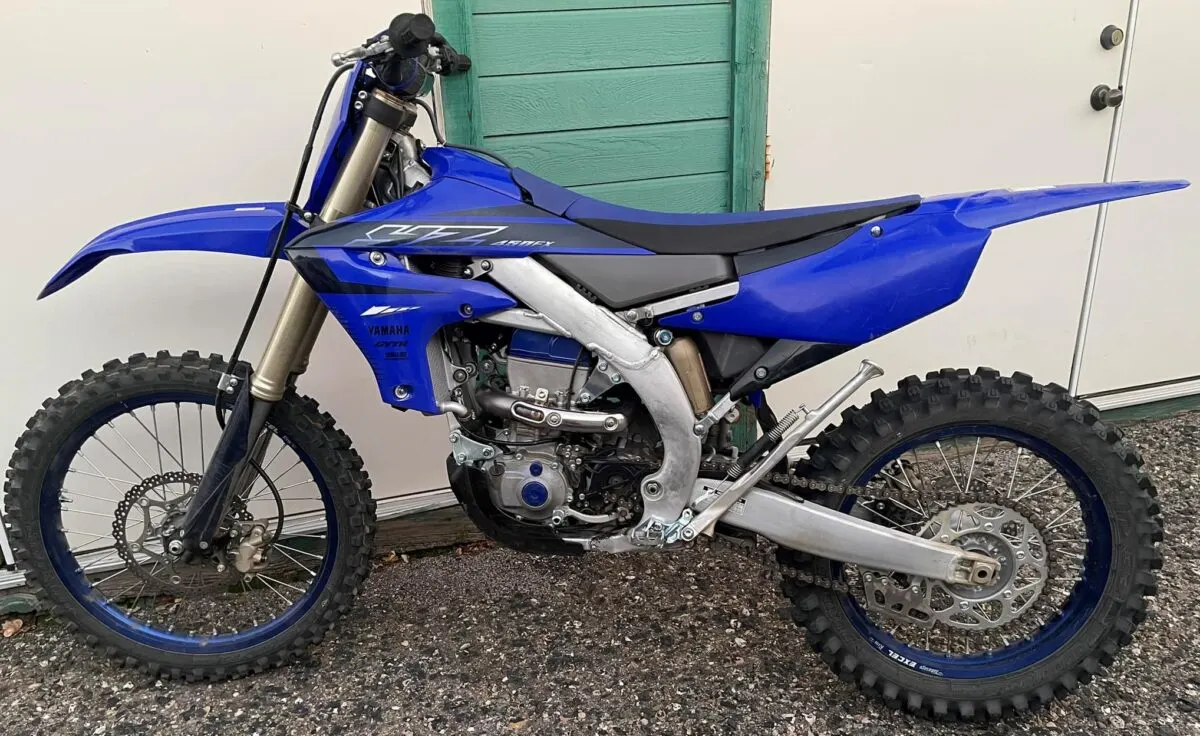 Which Yamaha dirt bike is best for beginners?
Any dirt bike that is based off of a motocross bike model is not good if you're a beginner just starting out. Even if you're transitioning from riding on the street, you want something that's easy to ride.
Why? Because I get and see too many comments from novice riders that are either struggling with staying in control or they're simply nervous every time they go riding. This is often because he or she is on a dirt bike that's too fast or big for them to comfortably handle.
So, the best Yamaha dirt bikes for beginners are the:
PW50
TTR50
TTR110
TTR125
TTR230
Depending on your height and how much weight you can handle, these trail bikes are best to start on and learn how to ride. If you're just trail riding, there's no need to upgrade until the bike is holding you back – meaning you're riding it to its full potential.
How to make dirt bike trail riding safer
As I've been trying to say throughout this article, it's safest to ride a slower dirt bike. That may not sound "cool", but you'll learn how to ride faster with "real skill" rather than relying on the power of the bike to go faster.
Besides choosing the right bike, the best way to make dirt biking safer is by learning how to properly ride. You must understand the basic techniques for riding off-road so that you can stay in control and build your confidence.
I want to help you get started the right way. Click here for a practical guide on proper riding techniques.