Looking to get a Yamaha TTR 110 but not sure if it's the right dirt bike for you? Whether you want to get your first dirt bike or just add to your fleet, you've found the right article!
In this review, I'll show you what the TTR110 is, why it may or may not be the right bike for you, and what to expect when buying and owning one.
What is the Yamaha TTR 110?
It's a 110cc 4 stroke air-cooled trail bike that has a 4-speed semi-automatic transmission. It's a very simple but reliable off-road motorcycle that is much more durable than most Chinese-made 110cc pit bikes.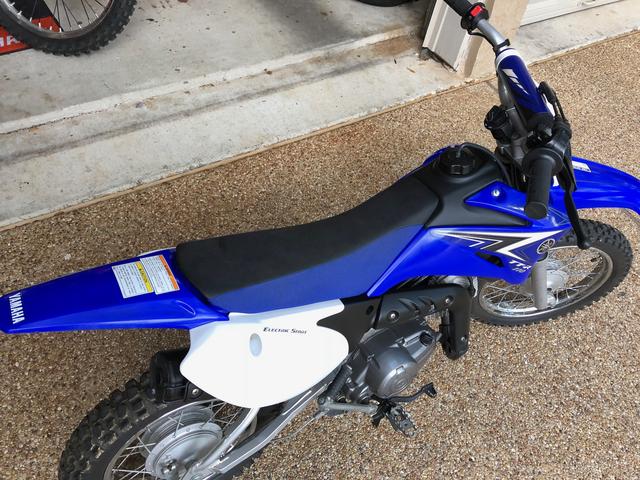 Who is it for?
The TTR 110 is a kids dirt bike for ages 8-12 years old. The size really depends on how tall you or your son or daughter is.
It's great if you're between 3'10"-4'4″. But it's also used as a pit bike for adults. At 110cc, it's the most popular pit bike size for racing or tooling around your yard/farm.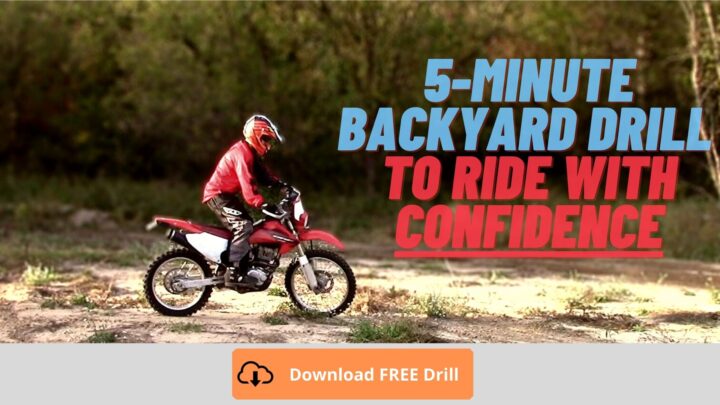 Engine
The TT-R110E has a 110cc air-cooled engine with a single cam and 2 valves, but what does that mean to you? Being air-cooled, it doesn't have a lot of power, but that's good for a couple reasons.
With a low-performance engine, it's very easy to ride, which is great for learning to ride a dirt bike. It's also not likely to get overheated and spew coolant out of the overflow because there are no radiators.
The single-cam and 2 valves are a simple and reliable setup that make good low-end torque. This gives you that smooth power curve, rather than the snappy and unpredictable power that motocross race bikes have that are not good if you're a beginner.
It also has electric start, which is very nice for kids or just convenience. If you want your kid to get into dirt biking, having to kick-start the engine can be frustrating if they aren't very strong.
Suspension
The stock forks and shock are low performance as well, but this is fine because they're nice and plush. As a beginner rider, this makes it comfortable to ride at low speeds and hit bumps on the trails.
The only adjustment you have externally is the ride height with the rear shock. This is important to get the suspension balance so that the bike handles well. Other than that, they're reliable and you rarely have to maintain them.
The stock forks on the ttr110 can be tuned internally for cheap or free if you're mechanically inclined. Adding a preload spacer, going to stiffer fork springs, and using heavier weight pork oil are some easy ways to make the stock forks stiffer if you're heavier.
The stock shock, on the other hand, is not meant to be adjusted or modified internally. You can disassemble it if you're creative and have plenty of time, but you're better off just using a stiffer shock spring or looking for an aftermarket shock that will work better.
Size
Going back to the dirt bike size, the ttr110 is one of the biggest bikes you can buy without a clutch. This means that if you're a short adult and you don't want the hassle of dealing with a clutch, this is a good choice.
With a short seat height and a short wheelbase, it handles low speed and tight turning very well compared to the larger TTR 125, which is the next size up in trail bikes.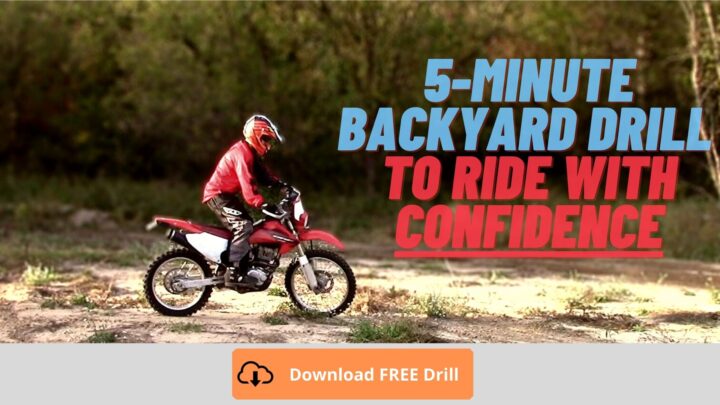 Specs
| | |
| --- | --- |
| Engine | 110cc air-cooled 4 stroke |
| Transmission | 4-speed semi-automatic |
| Horsepower | 6 HP (est. RWHP) |
| Seat height | 26.4" (67cm) |
| Weight | 159 lbs (wet weight) |
| Top speed | 40 MPH |
Issues
The TTR 110 doesn't have any major common problems. It's a very reliable dirt bike because it's simple and well built by Yamaha.
The biggest issues you will generally find are due to a lack of maintenance or letting the bike sit for too long without using it. These things will make it hard to start because the car gets dirty, or a lack of maintenance will wear the bike out much faster and require a lot of parts and labor to make it a good running bike again.
Pros and cons – is it the right bike for you?
Still can't figure out of the Yamaha TTR110 is the best dirt bike for you? These practical pros and cons will help you quickly decide if you're overwhelmed.
Pros:
It's very easy and safe to ride for beginners/first-time riders
Durable and reliable so it won't easily break down on you
There's no clutch if you are your kid is not ready to use it yet
Low seat height is great for kids & younger teens ages 9-13 to learn on
Holds its value well if you need to sell it
Has electric start, giving you virtually frustration-free starting, but also has a backup kickstarter
Cons:
It still has a carburetor – gets dirty quicker than a fuel injection system
There's no clutch if you want to learn how to use one
They're hard to find a good deal on the used market
TTR 110 vs TTR 125
The main difference is that the TTR125 is a bigger midsize dirt bike with a manual clutch and 5-speed transmission. The TTR 110 is considerably smaller and less powerful, so the 125 is a better choice if you're over 4'10" and want to ride with a clutch.
TTR 110 vs CRF 110
The biggest differences are that the TTR 110 is slightly longer and taller with slightly more suspension travel and weighs about 11 pounds less, but the CRF 110 has fuel injection.
So, which is better? It really comes down to your needs and how picky you are. I personally prefer fuel injection, but a slightly bigger chassis and less weight are nice. If those aren't deal breakers, just pick the one that you can find the best deal on.
Best TTR 110 mods
Whether you want to make it faster, safer, or just more comfortable, there are a handful of modifications that you can do to improve all of the above.
The best mods for your TTR110 are:
Jetting
Suspension
Exhaust
Gearing