The Kawasaki KLX 110 is a good dirt bike, but how do you know if it's the "best dirt bike" for you? I'm going to help make it easy so that you save time and money by choosing the right bike the first time.
In this review, I'm going to show you what the KLX110 is, why it may or may not be the right bike for you, and what to expect when buying, owning, and riding one.
What is the KLX 110?
It's a 110cc 4 stroke air-cooled trail bike from Kawasaki. There are now two model options that are slightly different in size and come with a manual clutch or semi-automatic transmission.
The name has been changed from KLX110 to KLX110R for the standard model. The "R" at the end doesn't mean anything – Kawasaki just wanted an "updated" model name for some reason, and to make things more confusing for us that buy dirt bikes!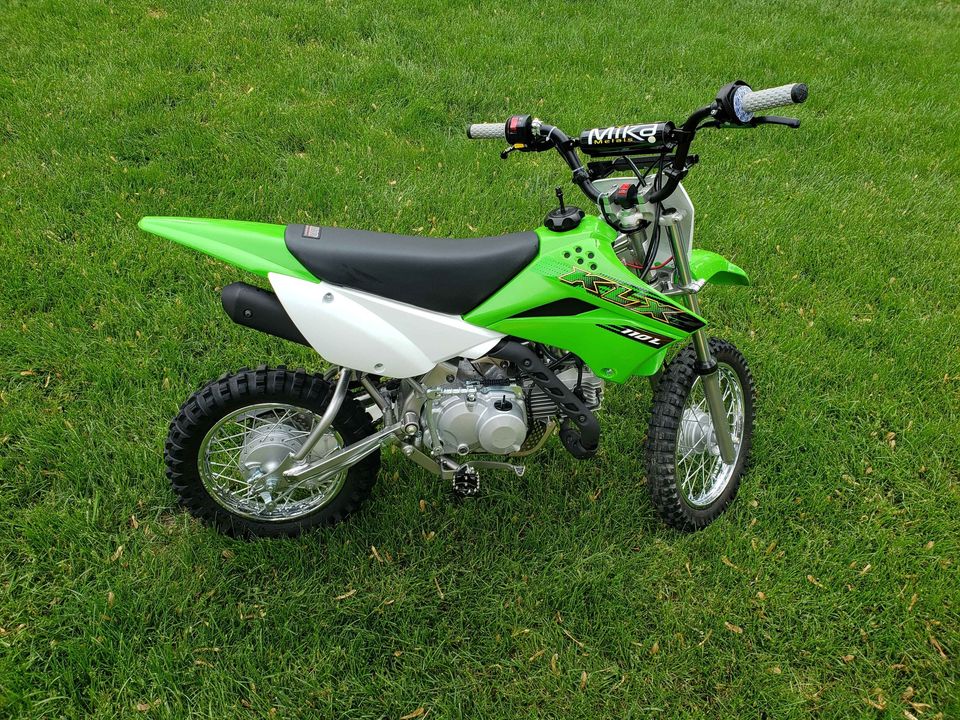 Who's it for?
It's a beginner dirt bike for kids learning to ride, transitioning from a smaller kids bike, or for adults that want a 110cc pit bike.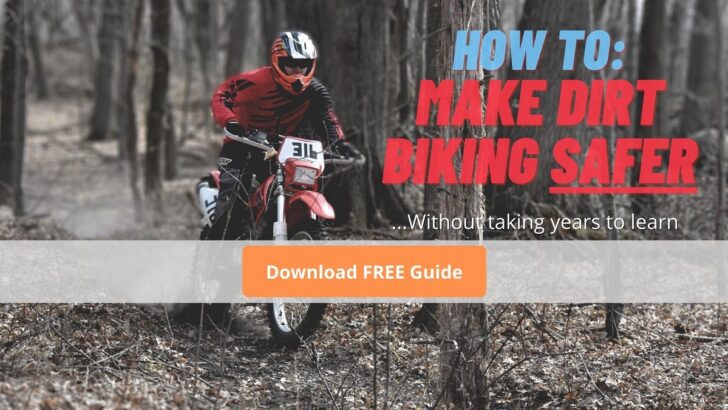 The KLX110 is the original pit bike, which has been used for adult racing and pit riding since 2002. There are so many aftermarket parts available that you can turn it into a fire-breathing little dirt bike if you want. Or it can just be the bike you use to teach many people how to properly ride off-road.
KLX110 vs 110L
Kawasaki has been making the standard 110 model since 2002, but they added the 110L in 2010 as a different size option for the same bike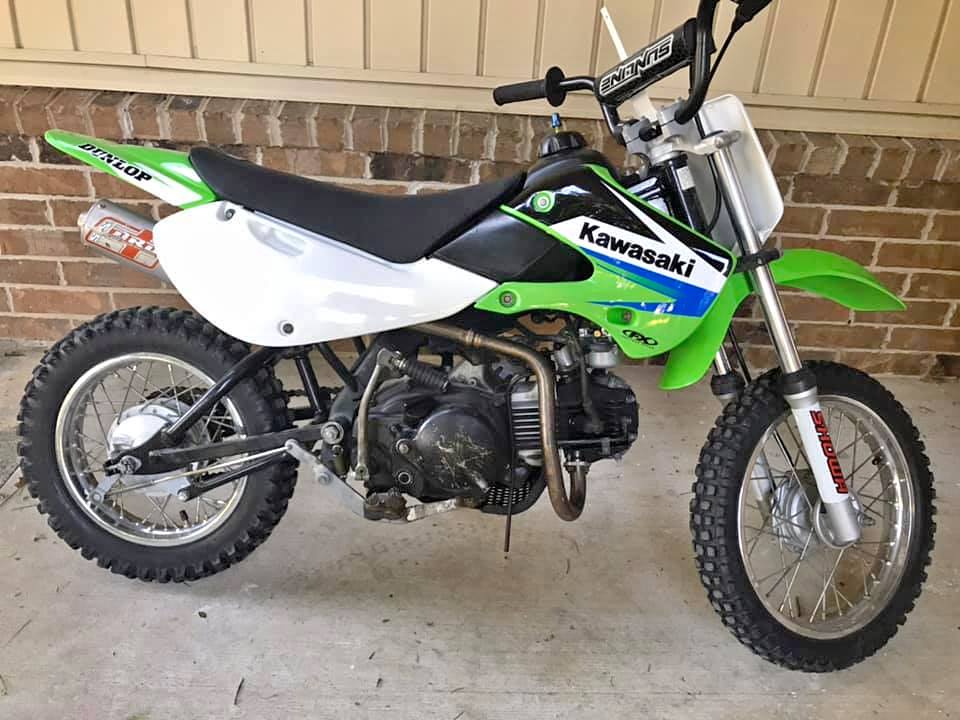 The biggest differences are that the KLX110L has more suspension travel, a taller seat height, and a manual clutch transmission with 4 gears (although they both have a 4-speed on newer years).
Engine
It's a 112cc air-cooled engine, but what makes it good? Being air-cooled, it's not likely to ever overheat unless you're severely abusing it.
Kawasaki built the KLX110 to be simple and low performance, but the build quality is good so that it's durable and will last you many years with basic maintenance without falling apart like some of the cheaper Chinese pit bikes.
It got some updates in 2010 that gave it some more power, making it the fastest 110 over the Yamaha and Honda competition.
Which transmission do you want?
Since 2010, you have had two options for what type of transmission. The KLX110 has a 3-speed semi-automatic transmission without a clutch, and the 110L model has a manual clutch with 4 gears.
The gearing isn't a big difference between the two, so the deciding factor will be whether or not you want a manual clutch dirt bike. The semi-automatic is good for kids that aren't ready for a clutch, or if you're riding in the pits and need that extra hand to carry stuff (without needing to pull in a clutch lever).
Suspension
The stock suspension on a KLX110 is simple and soft, but for a good reason. Soft is good if you or your kid is a beginner because it will soak up the bumps and be more comfortable at low speeds on the trails.
Once you start riding faster and more aggressively, you're going to bottom out the forks and rear shock, especially if you're an adult. But, simple mods can be done to make it hold up better for more comfort and safety if you need it.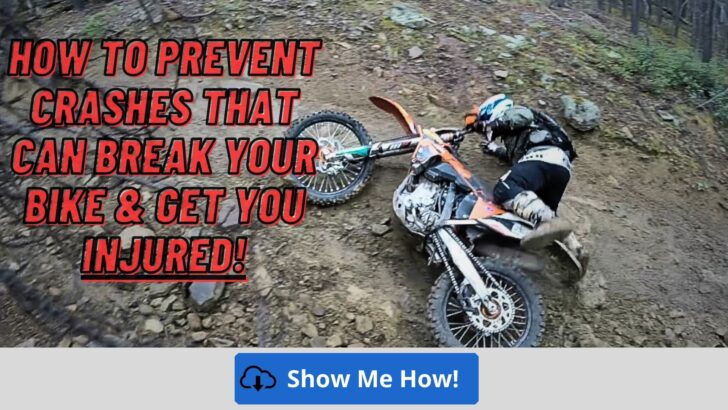 110 vs 110L suspension
There is a difference in suspension between the two KLX110 models, and this might affect your decision on which to buy. The 110L (now the KLX110R L) has 1.2″ more travel in the front forks and 0.9″ more travel in the rear shock over the standard KLX110R.
You get more performance, and the seat height is taller. This makes it more comfortable if you're an adult or a taller kid that isn't ready for the KLX140 yet.
Handling
Being such a small and short bike, it handles very well in tight areas and at low speeds. This makes it great for learning to ride as a beginner because you're probably not riding fast – or at least you shouldn't be if safety is important to you!
The KLX 110 is said to have the strongest frame compared to its competition. This means that it's more durable and will resist breaking better if you're an adult that jumps or rides it hard.
Size
The KLX110 is the biggest dirt bike from Kawasaki without a clutch, but the KLX110L (KLX110R L) is the smallest bike with a manual clutch. Depending on your height, they're a good size dirt bike for 8-13 year-olds.
On the other hand, if you're a short adult that wants a small dirt bike to ride, this is a good starter bike because you can handle it more easily than a medium or full-size dirt bike. Choosing the right size bike is super important if you're a beginner or just getting back into riding.
Starting on a bike that's too big and/or too powerful is a very common mistake that causes many people to crash and get hurt right away. By riding a "slower" and smaller motorcycle as your first dirt bike, you'll be able to build your confidence much quicker because you can stay in control more easily.
Model year changes
It hasn't changed much since it first came out in 2002, but Kawasaki did a fairly significant update in 2010. In 2010, the KLX 110 got an updated engine, transmission, frame, bodywork, electric start added, and a new "L" model (110L)
The newer engine makes up to 20% more power and has a 4th gear now (updated from a 3-speed). The KLX110L was added and has more suspension travel, a higher seat height and a manual clutch, giving you a slightly more "performance" package.
Reliability – how long will it last?
Kawasaki makes high-quality dirt bikes in comparison to the "cheaper brands" of dirt bikes, so it's going to last quite a bit longer. How long, you ask?
Well, it depends on a few things. For one, you still have to maintain it, like any other dirt bike. Doing simple things like changing the oil, cleaning the air filter, and adjusting the chain are very important to make it last longer.
Any common issues?
The KLX110 has never had any major issues – it's always been a durable and reliable dirt bike. With that said, not every dirt bike is perfect, and problems will happen, especially if you let your bike sit for a long time or don't do any preventative maintenance.
One of the most common issues you'll have is not starting, whether it's from sitting for months (or years), or a bad battery if you have an electric start.
Specs & dimensions
These specs are taken from Kawasaki's website.
| | | |
| --- | --- | --- |
| | KLX110R | KLX110R L |
| Engine | 112cc air-cooled 4 stroke | 112cc air-cooled 4 stroke |
| Transmission | 4-speed semi-auto | 4-speed manual clutch |
| Seat Height | 26.8" (68cm) | 28.7" (73cm) |
| Suspension Travel | 4.3"/4.3" | 5.5"/5.2" |
| Weight | 167.5 lbs | 167.5 lbs |
| Horsepower | 7 HP | 7 HP |
| Top Speed | 45 MPH | 45 MPH |
| Price (New MSRP) | $2,349 | $2,549 |
Is the KLX 110 the right dirt bike for you?
Maybe you still can't figure out if it's a good bike to buy, so let me help you make this decision easy. These pros and cons will show you whether it's good or bad for you.
Pros
Low seat height
Easy to ride – smooth power
Good at low speeds/tight turns
Electric start (2010+ years)
Reliable – lasts man years with simple maintenance
Easy to maintain – ride more, work less than a race bike
With or without clutch – 2 model options
Fun for anyone to ride
Fastest stock 110 in its class
Plenty of mods available to upgrade
Cons
Can be hard to find used for low cost
Still has a carburetor – can get dirty quickly and not start
Not very fast compared to a race bike
Soft suspension for adults or riding fast
How much does the KLX110 cost?
New MSRP is $2349 for the standard KLX110R and the KLX110R L is $2549, which is a pretty reasonable price for what you get these days. The problem might be finding one in stock, depending on your location.
A used KLX 110 is worth anywhere from $1000-3000 – yes the used value might be more than new, but it really depends on your current local market. The year doesn't matter as much as the condition of the bike, ubless you're comparing 1st gen to 2nd gen (2010+), then there will be a noticeable value difference of a few hundred dollars.
KLX 110 vs CRF 110
The main difference is that the CRF 110 has fuel injection on the 2019+, but the KLX 110 has a little more power. The 110L also has more suspension travel and a manual clutch, if that's what you want.
If you want to build the ultimate pit bike racer, the KLX is a better platform to start on.
KLX 110 vs TTR 110
The main difference is that the KLX 110 has slightly more power, and the 110L model option comes with a clutch and more suspension travel. The TTR110E only has one option and has no clutch.
They're both great bikes, so it mainly comes down to what you want and what you can find for sale in your area.
KLX 110 vs KLX 140
The biggest difference is that the KLX 110 is an overall smaller and shorter dirt bike with less power, and the standard model doesn't have a manual clutch. The KLX140 has 5 gears, more power, more suspension travel, and can handle a bigger rider.
There are 2 sizes for the 110 and 3 different sizes for the KLX 140. If you're over 4'10 then you should consider the Kawasaki 140cc (same as KLX150 in countries outside the U.S.)
Best KLX 110 mods
There are endless aftermarket parts for your KLX110, but how do you know which are the best? It really depends on what your goal is, but I narrowed down the most effective upgrades you can do, from free or cheap to expensive.
These are the best mods for your KLX 110:
Forks
Shock
Chassis
Intake
Exhaust