Looking for a 4 stroke dirt bike or just need more info on a specific model? In this article, I'll show you the current and past Yamaha TTR lineup, how to decide if it's the right type of dirt bike for you, and then how to easily choose which size is best for your height.
What does Yamaha TTR stand for?
Maybe you're not sure if a TTR motorcycle is right for you, so let me explain that quick. A Yamaha "TTR" model motorcycle is simply an air-cooled 4-stroke off-road dirt bike for trail riding or casual hobby riding.
They're great for beginners as well as experienced riders if you want a plush and comfortable ride in the woods, on the farm, or in the mountains. Every dirt bike in the Yamaha TTR lineup is extremely reliable, simple, and easy to maintain.
What's the difference between a TTR and YZ?
The biggest difference is that a TTR is a low-performance trail bike and a YZ is a high-performance motocross or enduro bike for racing.
A TTR trail bike has a very mellow engine, much softer and shorter suspension, and they're lower to the ground. A YZ has a modern engine and suspension that's powerful and stiffer to be comfortable on the track or racing off-road.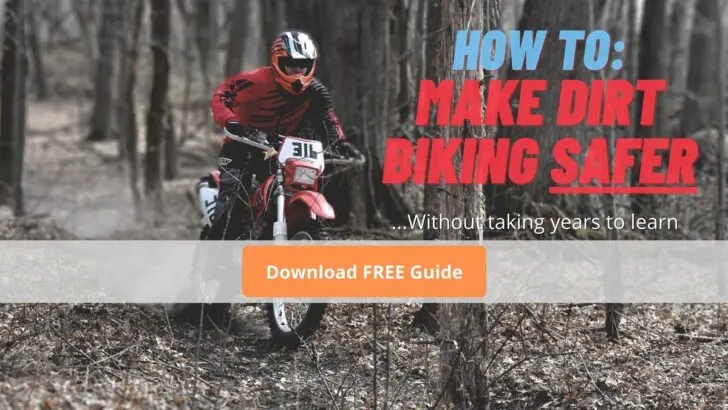 Which is better to start on?
Based on that, you should easily be able to decide which type of Yamaha is right for you. If you're a new rider, don't even look at a YZ dirt bike. It's easier and quicker to start on a "slow" TTR and build your technique, rather than starting on a YZ that you'll "grow into".
You can always upgrade later. Do yourself a favor and start on a beginner-friendly dirt bike so that you stay safe and have more fun in the long run.
What sizes does Yamaha TTR come in?
Whether you're a short rider or a tall rider, there's a good size TTR for virtually everyone. They don't have any tall bikes anymore, so if you're over 6'0″ you might want to look for an older model, which I'll cover shortly.
Since Yamaha has changed their lineup over the last 25+ years, I'll explain which are still being made and which bikes have been discontinued.
So, these are all of the sizes available from the Yamaha TTR lineup:
50cc
90cc
110cc
125cc
225cc
230cc
250cc
TTR 50
The TTR50E is the smallest kids dirt bike from Yamaha when it comes to a 4 stroke dirt bike. It's comparable to the Honda CRF50F, but the Yamaha has an electric start.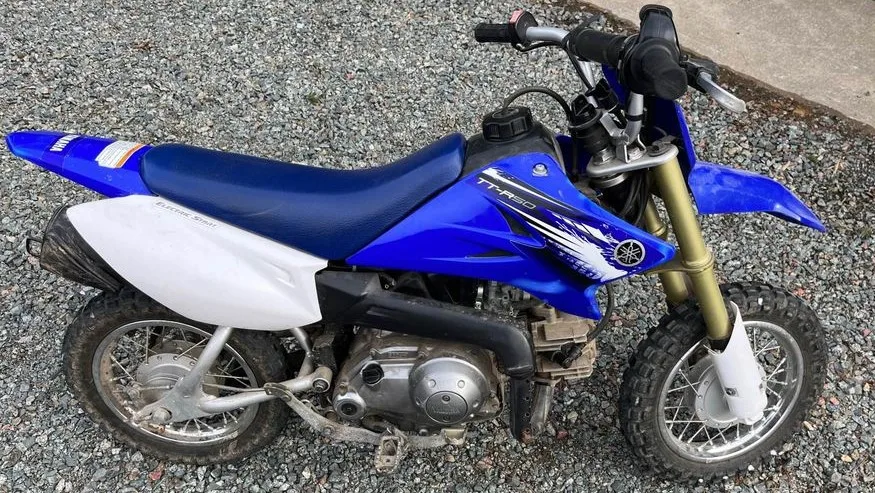 This is great if your kid is brand new to dirt biking and you want to remove as much frustration as possible when learning to ride.
The TTR 50 is great for kids ages 4-7 years old. It has a 3-speed semi-automatic transmission, so there's no clutch to worry about yet.
TTR 90
The TTR 90 is basically a pit bike sized dirt bike, but it's made for kids around the age of 6-9 years old. Yamaha made it from 2003-2007.
With a low seat height but more power than the 50, the TTR90 is a good transitional dirt bike if your kid isn't ready to learn how to use the clutch. It came in a kick-start only as well as an electric start model option (TTR90E).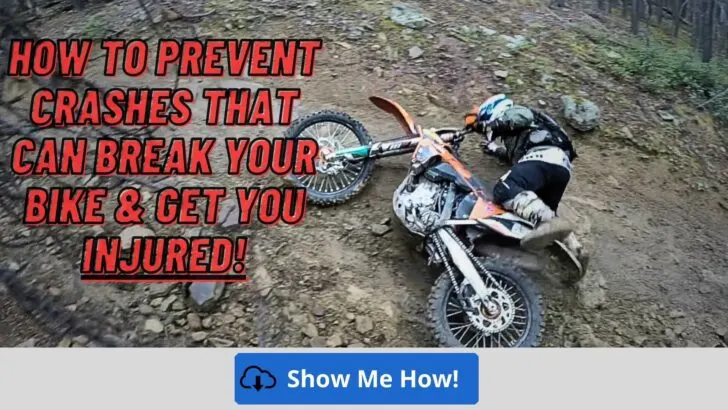 TTR 110
Yamaha discontinued their 90cc TTR to bring in the new TTR110, which is essentially the same size dirt bike with slightly more power. The TTR110E is great for learning to ride a dirt bike without a clutch because it's low to the ground and has smooth power.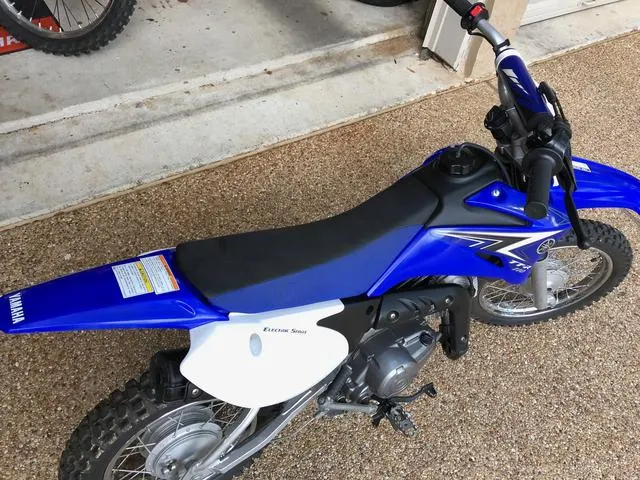 So, if your son or daughter (or grandkid) is 7-10 years old and doesn't need a manual clutch dirt bike yet, the TTR110 is a good bike to choose. It's also a good candidate for a pit bike if you're an adult that wants to play around.
TTR 125
Moving up to a midsize trail bike, the TTR125 is Yamaha's smallest dirt bike with a clutch. This makes it great if you're a teen, young adult, female, or just a shorter rider that wants to get started dirt biking safely.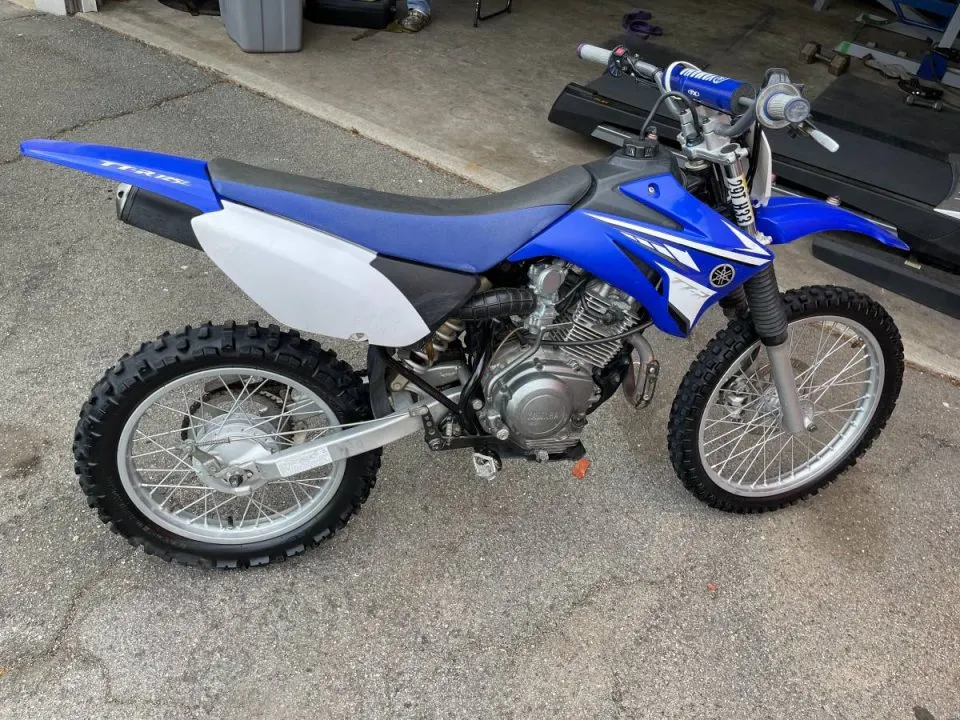 Why is it safer? Because with a mellow and predictable engine and a low seat height, it's easier and less intimidating to learn how to ride off-road. You can focus more on mastering basic techniques and less on trying to take the power.
Yamaha only sells the large wheel electric start model now, but you can find used models with the small wheels and kick-start only (they're usually a little cheaper).
TTR 225
If you're an adult or teen looking for a full-size dirt bike on a budget, the TTR225 is a good choice. It's a little bit on the heavy side if you look at the specs, but it handles well at slow speeds and on tight trails.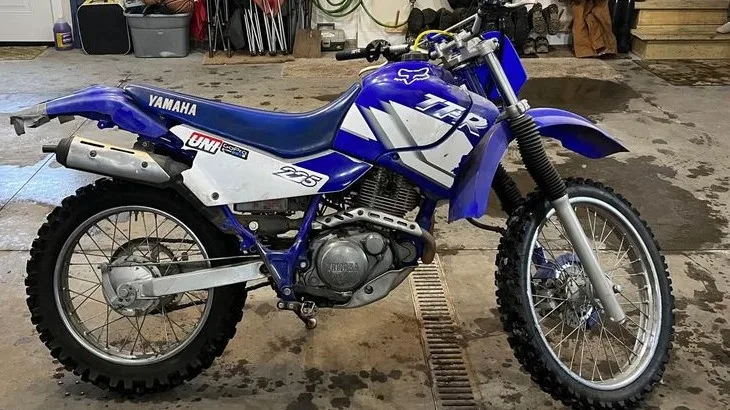 The clutch is easy to use and the power is smooth, making it predictable and a good beginner dirt bike. The suspension is definitely lacking if you want to ride fast and aggressive or you're over 200 lbs, but it's nice and plush for casual riding and single track trails.
Yamaha made the TTR 225 from 1999 until 2004 when it was discontinued and replaced with the TTR230. The 225 has the same engine and even has an electric start, but they're getting harder to find for sale on the used market.
TTR 230
Replacing the 225 model, the TTR230 is a slightly updated version of the same dirt bike. It weighs a few pounds less and has slightly more suspension. Yamaha continues to make the TTR 230 with no major changes, so the year doesn't really matter if you're buying a used one.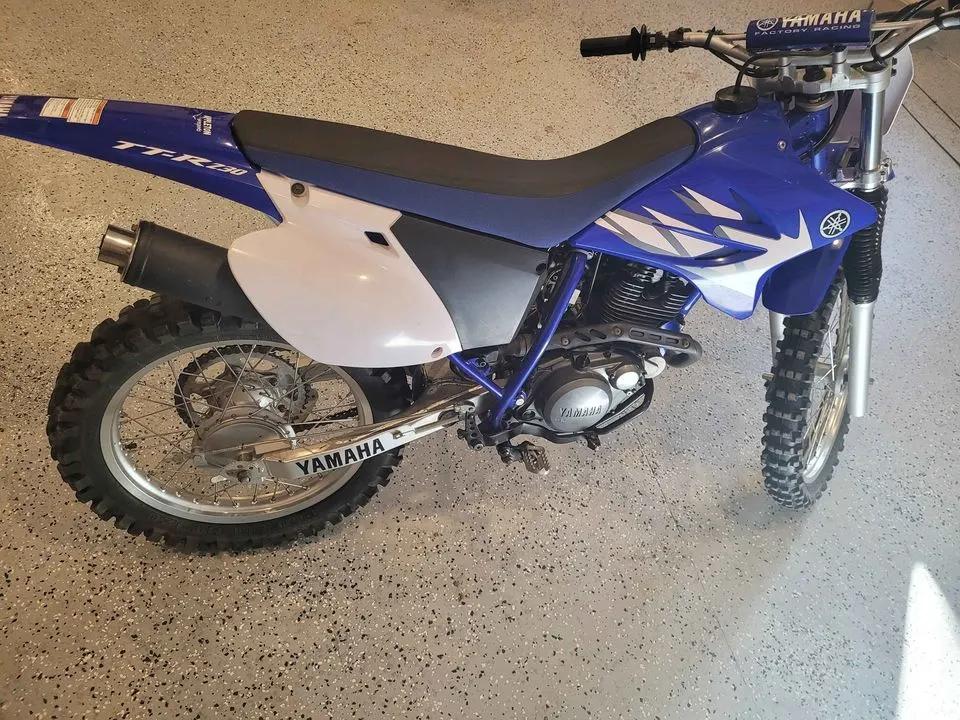 It's the biggest TTR dirt bike in their current lineup, so it's the ultimate beginner bike for adults, teens, or if you're a female that can handle the height and weight.
Ideally, it's the right size if you're between 5'5" and 6'10" tall. Since the center of gravity is lower than a typical enduro bike, the TTR230 feels lighter and is easier to handle, even though it weighs just as much or more than a 250cc enduro bike.
TTR 250
Last, but not least, is the 250cc 4-stroke trail bike that Yamaha used to make from 1999 to 2006. It's most comparable to Honda's XR250 and Suzuki's DRZ250 because it's a 4-valve engine with a slightly bigger chassis.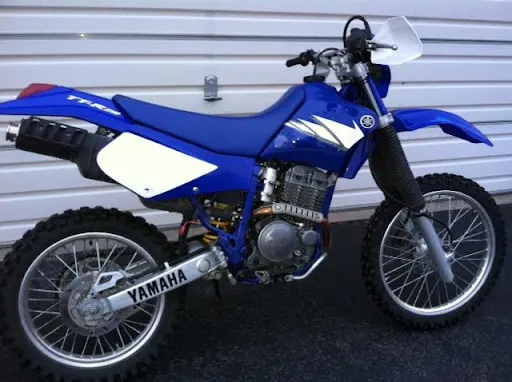 With more power, more suspension travel, a taller seat height, and a longer wheelbase than the 230cc TTR, the TTR250 is best if you're a taller or heavier rider that still wants a beginner-friendly dirt bike that's easy to ride. The power is still mellow, but it's enough to have fun, and the suspension is nice and plush for trail riding.
The added bonus vs the XR 250? The TTR 250 has an electric start, which is sweet when you're on the side of a hill and can't safely kick start it.
Yamaha TTR vs Yamaha XT
A Yamaha TTR and XT are very similar, but the biggest difference is that an XT is a dual sport motorcycle, so it has the extra lights and accessories to make it a street legal dirt bike.
For example, the TTR225 is an off-road trail bike, while the XT225 is a dual sport bike for riding on the road and doing some light off-road riding.
How to get started dirt biking for cheap
One of the best ways to get started dirt biking on a budget is buying a used dirt bike in good condition, but you need more than a bike to go riding.
I want to show you the simple steps that I've learned to save hundreds of dollars when it comes to getting into dirt bike riding. Click here to get started.