Need to know the difference between a dirt bike vs pit bike? Whether you're a new rider or just trying to figure out which type of bike is best for you, you're in the right place!
In this article, I'll show you the difference between a dirt bike and pit bike, who each bike is for, and what are the best ones to pick based on your needs.
What's the difference between a dirt bike vs pit bike?
The biggest difference is that pit bikes are a smaller category of dirt bikes that can be ridden by kids or adults – most of them are made in China, 110cc dirt bikes from name-brand companies can also be considered a pit bike
It's generally the wheel and tire size that determines if it a dirt bike is in the "pit bike" class or not.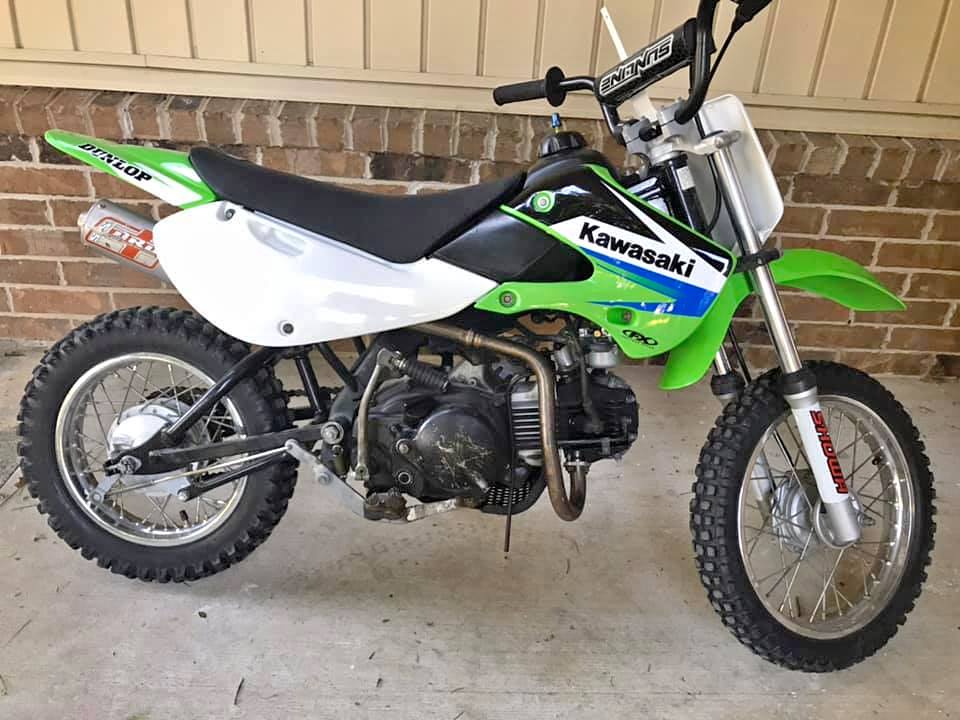 What's the point of a pit bike?
The point of a pit bike is cheaper and safer fun dirt biking for adults because they're smaller and slower.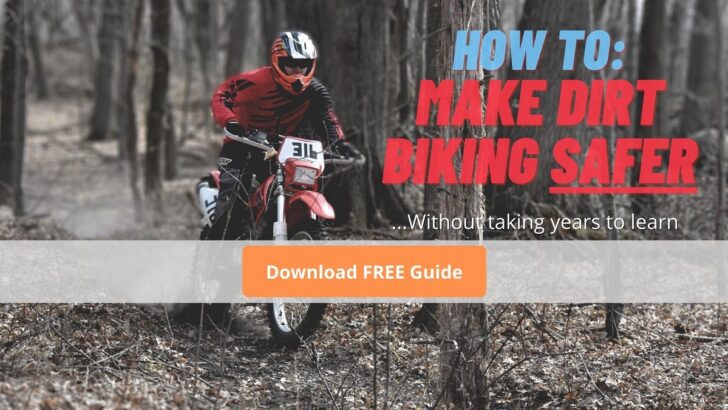 It's often more fun to ride a "slow bike" fast than to ride a "fast bike" slow. For example, you feel like you're going fast on a 110cc pit bike on a mini bike track or single-track trails because you can hold the throttle wide open more often.
Which type of bike is right for you?
If you're over 5'0″ tall, then you're "technically" too big for a pit bike, but that doesn't mean it's not right for you. If you want to ride as big of an off-road motorcycle as you can safely handle, then a dirt bike is your best choice.
If you enjoy riding a "small bike" fast, then a pit bike is probably your best choice. Pit bikes are also good for kids and grandkids because they're the proper size for boys and girls under 5'0″ in height.
Common pit bike sizes
There are so many different pit bike sizes, but the most common engine sizes are:
A stock 50cc pit bike is pretty small and slow for an adult, but that's why there are mods available to make it bigger and faster. Many pit bikes can have their engine easily swapped that's much bigger in displacement.
For example, you can buy a 125cc aftermarket engine and swap it into your CRF50, or a 190cc onto a KLX110.
Pit bike wheel sizes
Engine sizes can vary, but it's really the wheel size that defines a pit bike. Pit bikes generally have 10, 12, or 14 inch wheels and tires.
Pit bike vs mini bike
The biggest differences are that a mini bike generally has bigger and wider tires than a pit bike, and they often have little to no suspension.
For example, a mini bike is usually the cheapest form of a motorcycle or dirt bike because it's basically a simple frame with a low performance engine and wheels.
Are pit bikes street legal?
Pit bikes are not street legal unless they are registered and plated for road use with the legal equipment. The majority of pit bikes are for off-road use only.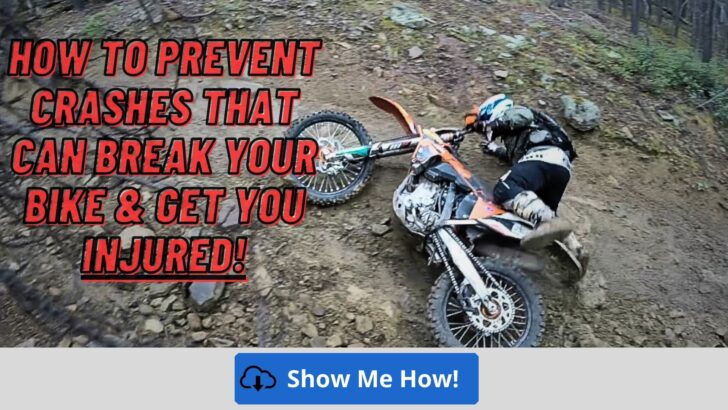 There are some mini motard pit bikes that you can buy for riding on the road, or you can register your pit bike if your state/country allows it with their regulations.
What's the best pit bike?
There are so many pit bike models available, so you have to figure out what your preferences are.
You can pick a pit bike with or without a clutch, and then it's just choosing the brand and size. I focus more on the name brand dirt bikes because they're the best quality – they are the safest, longest lasting and overall best value.
Pit bike without a clutch
Ranging from 50cc-110cc, there are several good pit bikes that don't have a manual clutch.
These are the best pit bikes without a clutch:
Pit bike with a clutch
There aren't many name brand pit bikes that have a manual clutch – most of them have semi-automatic transmissions where you shift gear but there's no clutch involved.
Some models have aftermarket clutch kits available so you can turn your pit bike into a manual clutch.
These are the best pit bikes with a clutch:
Honda CRF80F/XR80R (discontinued)
Kawasaki KLX110L
What's the best dirt bike for beginners?
Starting on the right first dirt bike is important because it will make learning to ride much easier. When you can safely handle the bike because it's short enough with predictable power, it quickly builds your confidence.
The best dirt bikes for beginners are 4 stroke trail bikes, such as the Yamaha TTR110 listed above, but that's just the beginning. I want to show you the proper steps to stay safe and have fun dirt biking as a beginner. Click here to learn more.