Is the Yamaha TTR 225 the right dirt bike for you, or is it just an old, outdated motorcycle that doesn't deserve to be ridden by anyone?
In this article I'll break it down to help you decide if it's a good bike for you.
Who is the Yamaha TTR225 for?
The TTR 225 is a beginner dirt bike for teens and adults that want a bike that's easy to ride with enough power for adults off-road.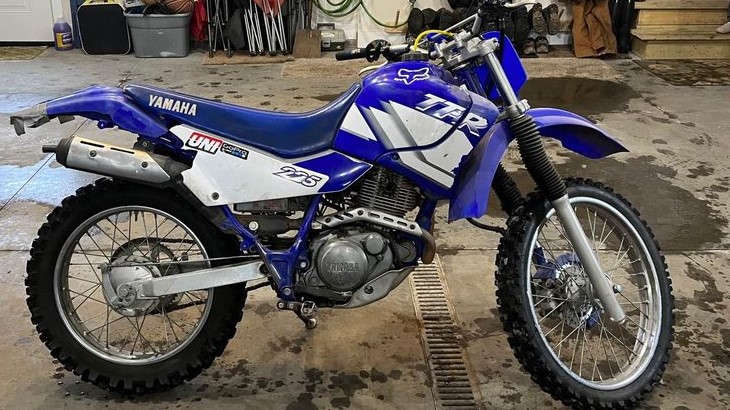 TTR225 vs XT225
The main difference is the TTR225 is a trail bike for off-road riding while the XT225 is a street legal dirt bike for riding on road and off-road.
TTR225 vs TTR230
They're both the same size trail bike, but the main difference is the weight and suspension travel. The TTR225 has less suspension travel and weighs more than the TTR230.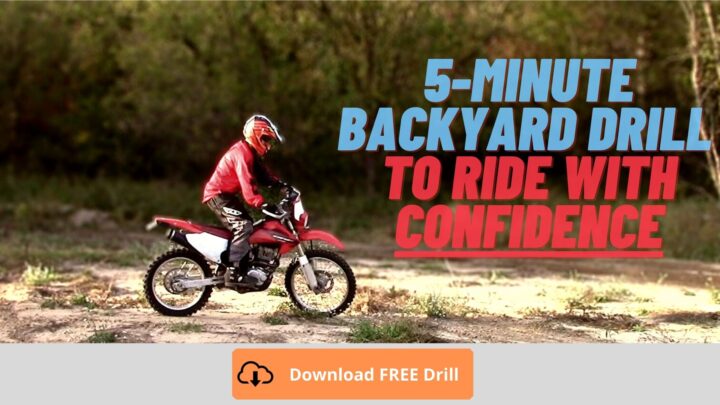 So, should you skip right to buying the 230? Not necessarily. With less suspension, the seat height is another inch or so lower, which helps if you're a short rider.
The weight is definitely a consideration, but you probably won't notice the difference unless you have to regularly pick it up off the ground from crashing. (And if you're crashing them you need to work on your balance skills and technique).
If you're on a budget, the TTR 225 is just about as good of a dirt bike to start out on as the 230.
Engine
It's a 223cc 4 stroke air-cooled engine, but what does that mean? It makes good, smooth power with enough torque right off of idle to make learning how to use the clutch easier than a high performance dirt bike.
It doesn't have a lot of horsepower, but you don't need a lot of power when you're learning to ride, or if you just want to have fun on trail rides.
Being a low performance air-cooled engine, the TTR225 is extremely reliable – as long as you do simple maintenance.
What does that include? Checking the oil, making sure it's within spec, changing it when dirty, as well as cleaning the air filter.
There's other mechanical parts that need some routine maintenance, but the oil and air filter are the most important if you want your bike to last a long time without breaking down on you in the middle of nowhere.
Suspension
Simple and plush are keywords that I would use to describe the TTR 225 shock and forks. They're simple because it's cheaper for Yamaha to make them that way, which also means they're reliable.
Plush is another word for soft, and that's great for learning to ride because you won't be going very fast. Once you start riding aggressively or at high speeds off-road, the stock suspension won't be able to keep up. It will start blowing through the travel and buck you around more.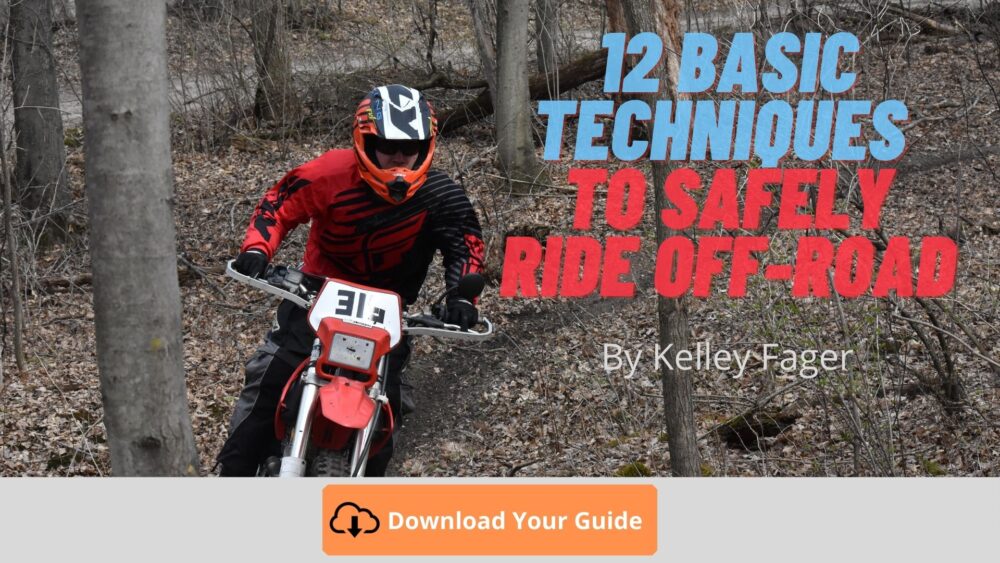 Handling
It's not built to be a race bike, so don't expect it to handle and feel like one. The TTR 225 is a trail bike with a low seat height so the center of gravity is lower than most adult sized dirt bikes.
This means that it will handle better at low speeds and tight turns. The geometry and the short wheelbase also makes it easier and quicker to turn at low speeds. But this also means that it's not as stable at higher speeds, especially if the trail is rough or whooped out.
Size
The TTR 225 is an adult size dirt bike because it has full size wheels, but it's closer to a medium sized dirt bike because the seat height is lower than the typical enduro bike.
The lower seat height helps if you're a new rider or have short legs because you'll be able to touch the ground easier when you come to a stop.
It's a good size dirt bike if you're between 5'4″-5″10. Taller riders can fit, but it will just be a little cramped if you have long legs. Simple mods can be done to make the cockpit feel bigger and more comfortable.
Weight
Coming in at about 260 lb it's not a lightweight dirt bike. But that doesn't mean that it's going to be hard to handle if you're a beginner. When you're riding it, it actually feels lighter than that. It's when you fall down and have to pick it up when you notice the weight the most.
So, is the weight of the TTR 225 a concern? Yes, if you're not very strong and this is your first dirt bike, then you might want to look at something smaller and lighter, such as the TTR 125.
Specs
| | |
| --- | --- |
| Engine | 223cc air-cooled 4 stroke |
| Transmission | 6-speed with manual clutch |
| Seat Height | 34.2″ |
| Weight | 259 lbs. |
| Horsepower | 18 HP |
| Top Speed | 60 MPH |
Model years
Yamaha TTR 225 was first made in 1999, but it only lasted until 2004 when they discontinued it and transitioned to the TTR 230, which is essentially the same bike.
No major changes were made in those years, so if you're looking to buy one, just look for the cleanest one available because the year doesn't matter.
Common problems?
Do not have any common problems. It's a simple trail bike that is very reliable. If you're going to look at a used TTR 225, just be aware that many owners didn't properly maintain them because they're so durable.
Check to see if there's oil in the engine and how dirty it is. Also check the air filter to see if it's been cleaned or replaced recently. These two things alone will give you a good idea of how well it was maintained.
Bottom Line: Is the TTR225 a good dirt bike?
Yes the TTR 225 is a good dirt bike if you're going to ride it for how it was designed. It's a simple, low tech trail bike for beginners, so don't expect a fast dirt bike with the best suspension and handling.
If you still haven't figured out if this is the right bike for you, here are some quick and practical pros and cons of this bike:
Pros:
Smooth and predictable power – good for beginners
Low seat height – great if you're a short rider or adult with short legs like me
Super reliable
Easy and cheap to maintain
Good trail bike for tight woods riding
Cons:
Fairly heavy if you're brand new to dirt biking
This model was only made for 6 years, so bikes and parts are a little harder to find
Suspension is soft for aggressive riding or heavy riders
How to start dirt biking the right way
If you're new to riding off-road, I'm so glad you're here and want to give you something to help you get off on the right boot.
Many new riders make the same mistakes that lead to getting hurt right away, and I want to show you how to prevent that. I made a free guide to learn the basics about dirt biking if you're looking for your first dirt bike or getting back into it. Click or tap here to learn more.