Looking to get a 250 4 stroke dirt bike or just want to know if one is right for you? In this article, I'm going to cover the practical info you need to decide what dirt bike is best for you.
Not all 250cc 4-stroke dirt bikes are the same, so I'll cover the differences to help make it easier to get started.
Different types of 250 4 stroke dirt bikes
First, you need to decide which type of dirt bike you want to buy. Are you going to be trail riding/casual riding, racing motocross, dual sport riding, or hard enduro riding?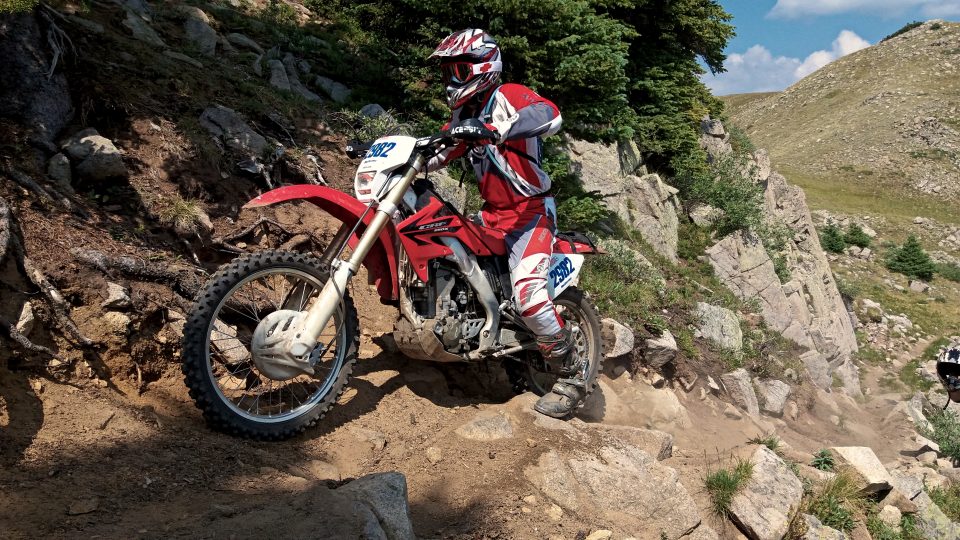 If you're a beginner, then I HIGHLY recommend starting on a trail bike because they're easier to ride and more forgiving, especially if you're a shorter rider. Getting a high-performance enduro bike for your first bike is asking for trouble and you're much more likely to crash and get hurt right away, which I don't want to happen.
Cheap vs reliable 250cc 4 stroke dirt bike
Do you want to take dirt biking seriously and want a reliable dirt bike? Or do you just want to buy the cheapest possible dirt bike you can find to ride?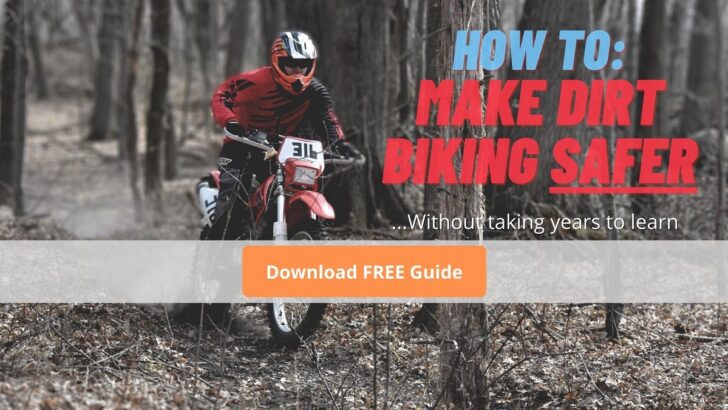 There's a big difference in quality and reliability between the name-brand dirt bikes and a 'cheap Chinese dirt bike, even though they can both function.
Sure, you can buy a brand new 250cc 4 stroke dirt bike on Amazon for less than $1500, but I wouldn't recommend it for a couple reasons. For one, they don't last long because the materials are poor quality, and they aren't built and put together for durability – meaning parts are more likely to break when you ride it off-road.
The other reason is that parts availability is generally bad and you're going to have a hard time finding replacement parts for your knock-off dirt bike. And if you do, they might not fit as well as the original part or assembly.
Sure, a name brand dirt bike costs more upfront, but it's going to last longer and is much less likely to break, either leaving you stranded or hurt because you crashed from the bike breaking.
Is a 250 4 stroke good for beginners?
It really depends on which type of dirt bike you pick. A high-performance 250 4 stroke enduro or motocross bike is not good if you're a beginner. But, a 250 4 stroke trail bike is good if it's the right size for your height.
A trail bike is different from the other dirt bikes because everything about it makes it easier to ride when you're just getting into dirt biking. The engine has less, but smoother power, making it predictable and forgiving. The suspension is plush, which makes for a comfortable ride while learning to ride off-road.
Is a 4 stroke easier to ride?
A 4 stroke trail bike is easier to ride than a 2 stroke dirt bike because it has good low-end torque with a broad powerband. Most 2 stroke dirt bikes have some 'snap' making them a little less predictable to ride.
However, a 4 stroke race bike is built to be ridden at a high RPM, so it's harder to ride at a low RPM, where most beginners are at.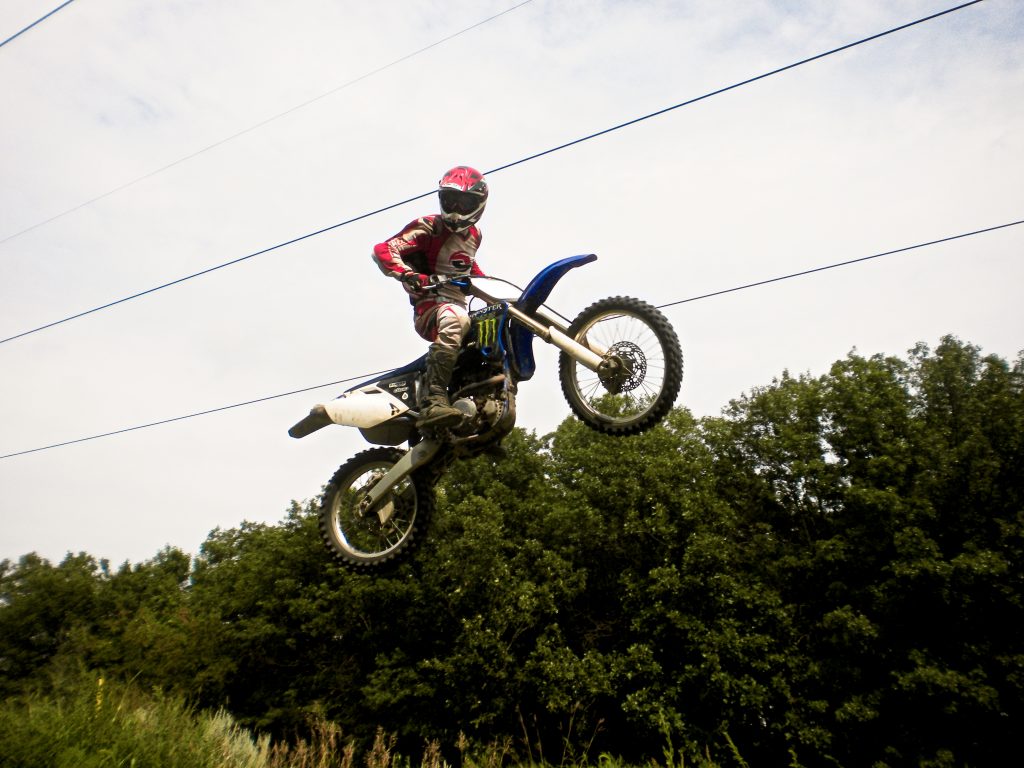 125 2 stroke vs 250 4 stroke
All 125 2 stroke dirt bikes are race bikes, so it depends on which type of 250 4 stroke you're comparing it to. A 250 race bike is going to have more torque and a much broader powerband, making it easier to ride faster and longer.
But if you're a beginner, you shouldn't be starting on a race bike thinking you'll "grow into it". A simple trail bike is better for your first dirt bike because you'll be able to focus on riding and learning proper techniques, rather than trying to control the power of the bike.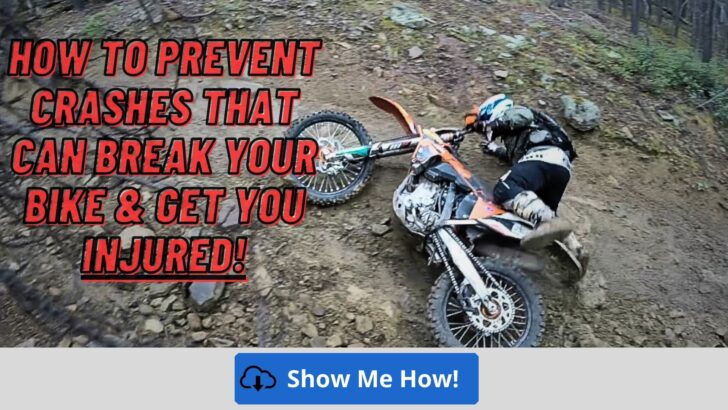 How long does a 4 stroke engine last?
There's so many variables that affect how long an engine will last. The biggest factors come down to how you ride and how well you maintain your dirt bike.
A 4 stroke trail bike engine generally lasts longer than a motocross bike engine because it's a lower performance engine, which doesn't produce as much heat. More heat makes an engine wear out quicker.
A 4 stroke dirt bike engine for racing may only last 20 hours before needing a rebuild build. But if you're just trail riding a t slower RPM, it's possible to get 200+ hours before needing to inspect or replace engine parts.
Stay off the rev limiter, keep enough oil in it, and make sure the air filter stays clean if you want your dirt bike to last a long time.
Best 250 4 stroke dirt bikes for beginners
So, now you need to know which bike to pick. Here are the best 250 4-stroke dirt bikes to start out on:
Honda CRF250F – The newest 250 trail bike from Honda. You get E-start and fuel injection in a reliable bike that's easy to ride.
Suzuki DRZ250 – It's been around for a while but not as popular as it could have been. Very similar to an XR250 but with electric start.
Honda XR250 – This bike was 'the standard' for an adult-sized beginner dirt bike. It's slightly outdated but plenty capable still.
Yamaha TTR250 – Yamaha's attempt at the 250 trail bike market, but they didn't get enough momentum with it. A good trail bike, but not as many available.
Honda CRF250L (dual sport) – The modern dual sport for beginners. A relatively low seat height with enough power for street and off-road riding comfortably.
Yamaha WR250R (dual sport) – Yamaha's version of the beginner dual sport 250. A good all-around bike but Yamaha eventually discontinued after 10+ years.
Yamaha XT250 (dual sport) – The latest 250 dual sport dirt bike from Honda. Great for beginners because of the low seat height and forgiving engine characteristics.
How to safely ride a 250 dirt bike
Whether you're riding on a technical single-track trail or riding a dual sport bike out in the bush, it's more important than ever to learn how to properly ride a dirt bike if you care about your safety.
Dirt bikes are getting more and more powerful, but if you have poor off-road riding technique, you're much more likely to get out of control and crash riding off-road because of the changing terrain and lack of traction.
If you're new to riding off-road, I want to help you out so that you can quickly learn how to ride with confidence without getting hurt or hurting someone else. Click or tap here to learn the basic techniques.