Looking to get a Suzuki RM125? It's as common as blue or red, but it's still competitive today, and so I'm going to give you the practical info you need to decide whether or not it's the right dirt bike for you.
What is the RM 125?
It's a 125cc 2 stroke motocross bike built for teens and adults that want a transition or trainer bike. What do I mean by that? It's the smallest full size mx bike (21/19″ wheels), and it's also the hardest to ride fast because of the lack of low-end torque.
The RM125 was made for a few decades, but Suzuki quit making them in 2007 due to their 4 stroke motocross bikes taking over.
125cc class
For some reason, Suzuki motocross bikes often go unnoticed, thus making it more difficult to find used ones in good shape. While many would say that it's the color, it's hard to deny that Suzuki can make a good race bike. We'll look at why this fifteen year old bike can still be competitive even against today's modern four strokes.
RM125 Handling
One of the main reasons why this generation of RM 2 strokes is as popular as it is, is because of how well they handle. Having a fast bike is good, but if it handles like a pig, you're not going to be very competitive out on the track.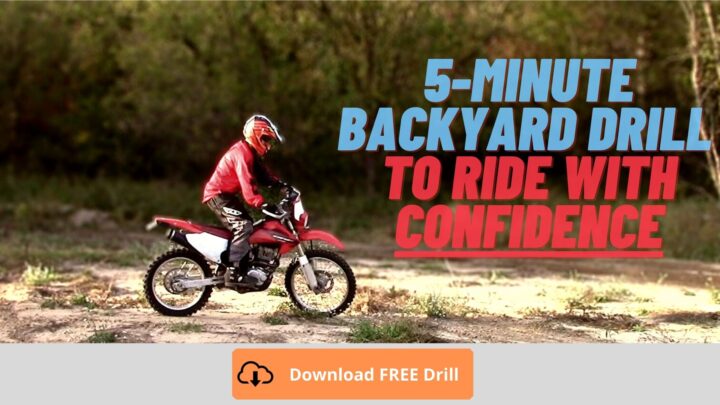 Being a little 125cc mx bike, you're probably thinking that it should automatically handle great comparably to the heavier four-strokes. That is generally true for 125's. However, every rider that gets off of one raves about how well they can corner with an '01 or newer RM125.
RM125 Power
Another feature that I should point out is that the power-curve is unlike most dirt bikes. As you would expect, this small-bore two-stroke has next to no bottom-end power, making it a little less user-friendly to new riders. On the flip-side, it has good mid-range, and a killer top-end that pulls hard.
125's are meant to be ridden hard and wide open to keep it in the meat of the power-band. If you are skilled enough to keep it there while racing, the RM125 will reward you. Even in stock form this bike has a potent top-end and over-rev.
What's Hot:
Handling is #1 in its class
Very powerful engine
Lightweight
Easy and cheap to maintain
Parts are still readily available at many dealers
What's Not:
Suspension is good, but not its strong point
Harder to find locally compared to a YZ125
It's yellow
Best year for the RM125
If you're looking for an all-out race bike, I would definitely consider adding a 2001 or newer RM 125 to the list, whether you're still a novice, or an expert.
With the engine and handling being so potent, you really start to wonder if the color really is why these bikes didn't fly off the showroom floor… Unfortunately, the suspension is one of the few things lacking. It's not terrible, but the CR125 and YZ125 have it beat. Don't let this scare you away, as a simple re-valve may be all it takes to make this a 250F killer.
Throw a pipe, shorty silencer and reeds on there with some proper jetting, and you will be making lovely music all weekend long at the race track…
Any issues with the RM 125?
The usual things to check for on a 125 are the top-end, air filter, seals, and oil. Many sellers say that they just rebuilt it, but unfortunately, you can't always go by what they say. If possible, pull the pipe off and take a peak inside the cylinder to look at the walls, as well as the piston. If you can see scoring marks, you can expect a rebuild coming in the very near future. A compression test can also give you a idea of the condition of the top-end.
Bearings are a something to look for on an RM125. Check the wheels for side-to-side play (also check the spokes to make sure the wheels are straight and tight).
The suspension linkage and swing-arm bearings can rust and freeze-up if not properly greased. Not many people properly maintain their dirt bikes, so you can expect them to need replacement when you buy it. These things are all pretty cheap and easy to replace, so if you can work the seller down another hundred or two, that should pay for most of the maintenance items.
Suzuki RM 125 Price
Prices of used bikes can vary greatly. If you're looking to get an '04-'05 in good shape, you can expect to pay around 1500-2500 bucks. On the other end, an '01 RM125 that is beat up might be half that, or less if they really need cash. 2000 and older are in the 600-1500 range.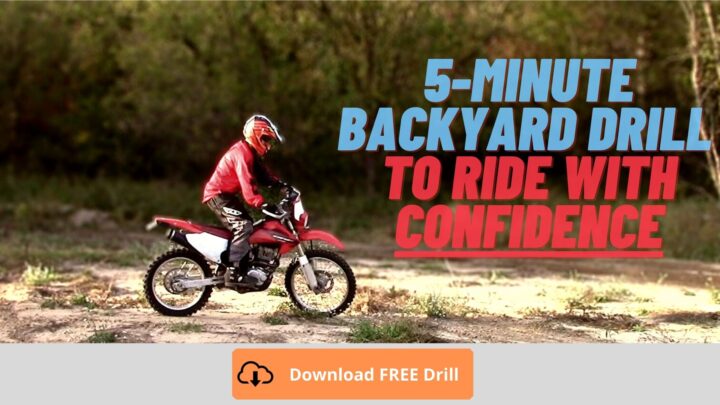 How to ride with confidence and control off-road
If you're more of an off-road or trail rider, then I want to show you how to ride with control and confidence so that you can enjoy riding more and worry about crashing less. It starts with proper riding technique and how you use your body on the bike. Click here to learn more.