Looking for the best TTR230 mods but not sure where to start or which ones are actually worth your money? Whether you just want a little more comfort and power, or you're trying to build the baddest TTR out there, this article will start you in the right direction!
You're going to learn what parts you can upgrade and modify, why each mod may or may not be helpful to you, and how to choose the top mods based on your specific needs and budget.
Is it worth modifying your Yamaha 230cc trail bike?
Spend you spend time and money upgrading your "slow" trail bike, or would it be better to buy a faster enduro bike? Well, it really depends on your preferences and what you currently like about your TTR230.
For example, if you like how easy it is to ride because of the smooth engine but want a little more power and better suspension and don't mind spending some time and money on it, then it might be worth keeping it.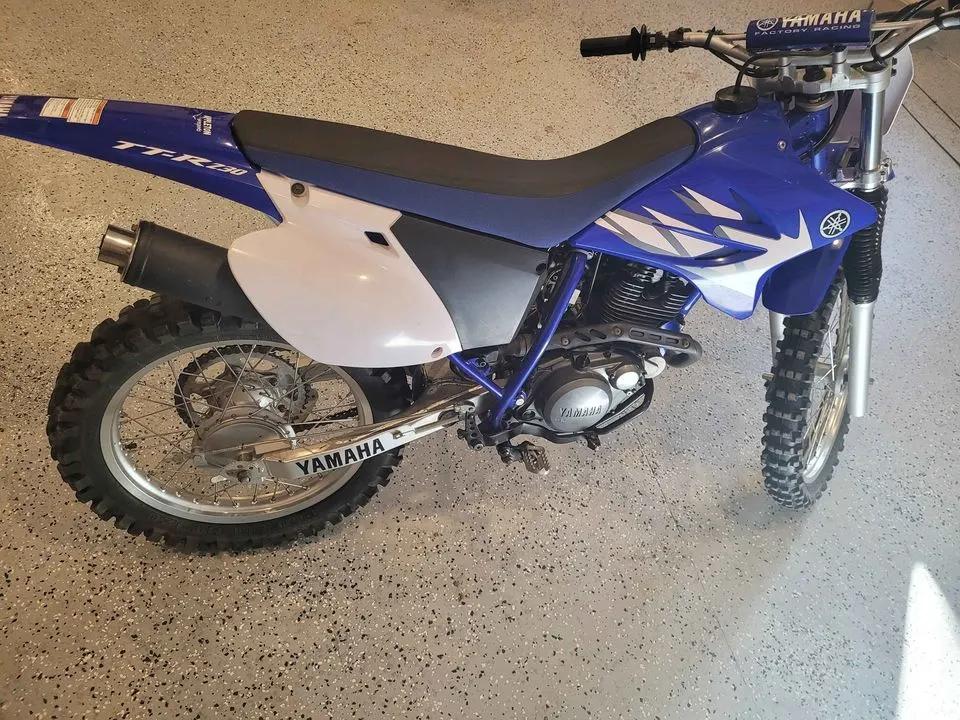 Fork upgrade for safety & comfort
Before you get too far into your modifications, you need to address the suspension, especially if you're a heavier or more aggressive rider.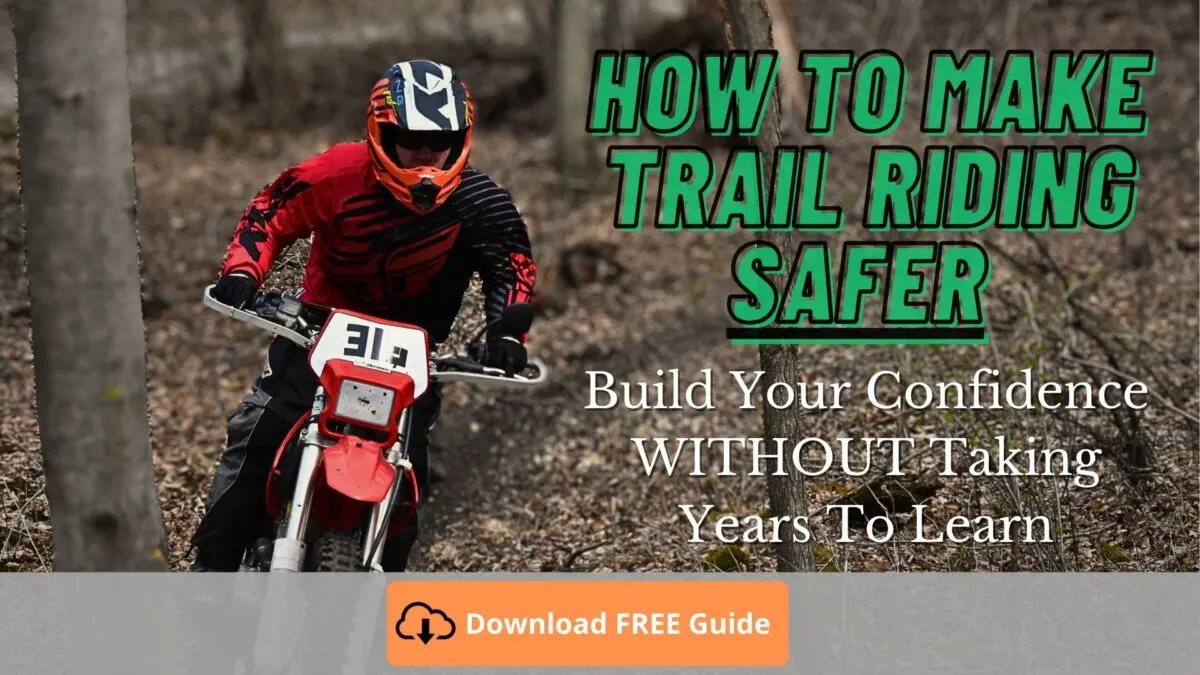 The forks are soft and plush, which is great for beginners learning to ride. But, once you start riding faster and more aggressively on rougher trails, you're going to start over-riding the stock suspension and bottoming it out.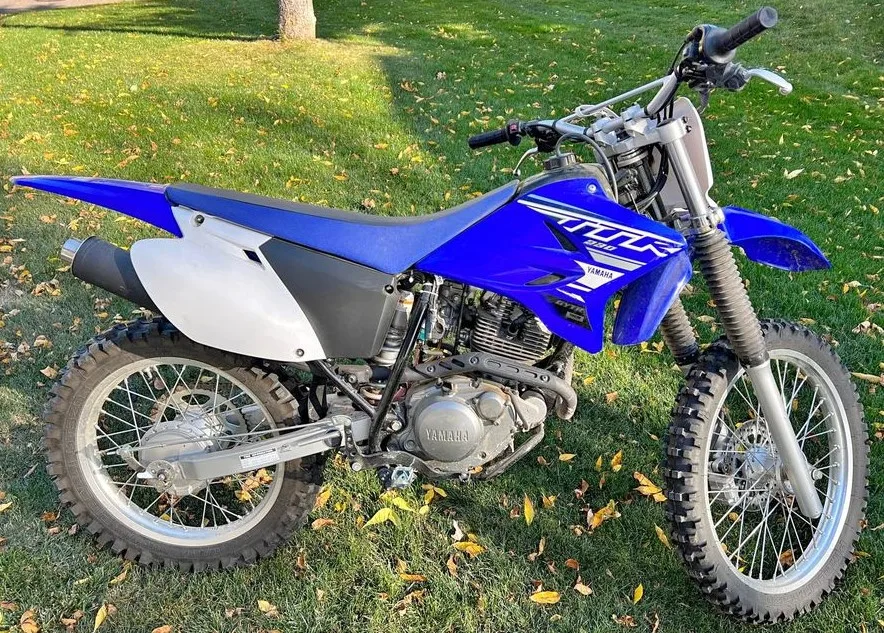 Bottoming it out is not only dangerous because it can start bucking you off, but it can start doing damage. Whether it's internal suspension damage or bending the frame if you're jumping it with big impacts.
Cheap fork mods
Going to heavy-duty fork springs (Cannon Racecraft) is an easy way to make it stiffer. Adding a pre-load spacer (between 1.0-1.5 inches long) is a cheap way to add pre-load, which will keep the forks higher in the stroke and make them initially stiffer.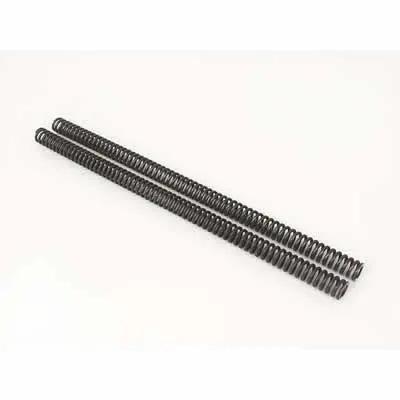 You can also change the fork oil level/height, which reduces the air gap, making it compress slower and feel stiffer. Going to heavier-weight fork oil (check price on Amazon) will also make it slightly stiffer.
Otherwise, you can send the stock forks to a damper rod fork specialist, like Bruce Triplett, and he will make them perform much better for a reasonable price. Just tell him what you need and be realistic with your goals.
TTR230 Fork conversion – is there a kit?
Unfortunately, there is no "fork swap kit" that you can buy to convert your stock TTR230 forks to a set of USD forks for better performance. A YZ125 front-end (Thumpertalk) can be mounted to your TTR, but it requires modification to the triple clamp to fit the steering stem.
It's a big upgrade in performance and suspension travel, but you may need to change the springs and internal valving because it's made for racing motocross and may feel a bit harsh hitting small bumps on the trails.
TTR230 Rear Shock Upgrades?
The stock TTR230 shock is underwhelming, much like the forks. The rear shock is not adjustable, other than the pre-load for setting the ride height (which you should do if you want a good-handling dirt bike!)
Unless you're highly mechanically inclined, the only thing you can do is upgrade to a heavy-duty rear shock spring (Cannon). The stock shock can be rebuilt, but it takes a lot of work and is limited on potential performance.
Shock swap?
Works Performance used to make an aftermarket rear shock for the TTR230, which was a nice upgrade because it performed much better than stock and was adjustable. They're not listed, but you may be able to give them a call and see if they can still offer one that will work.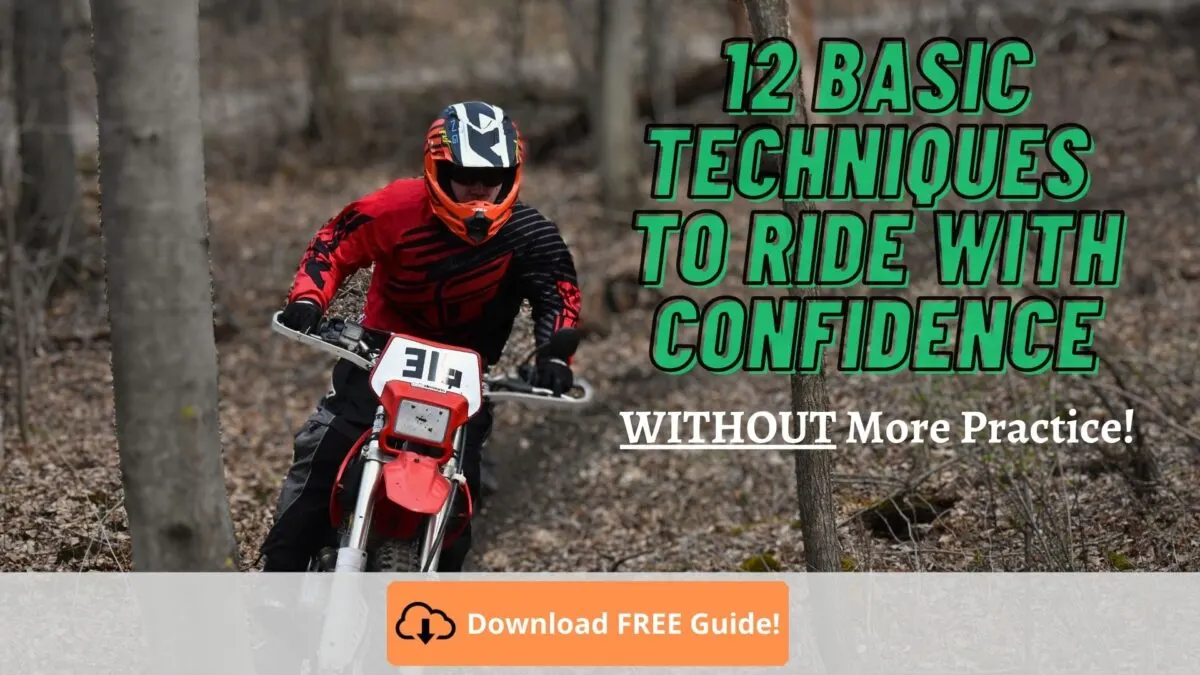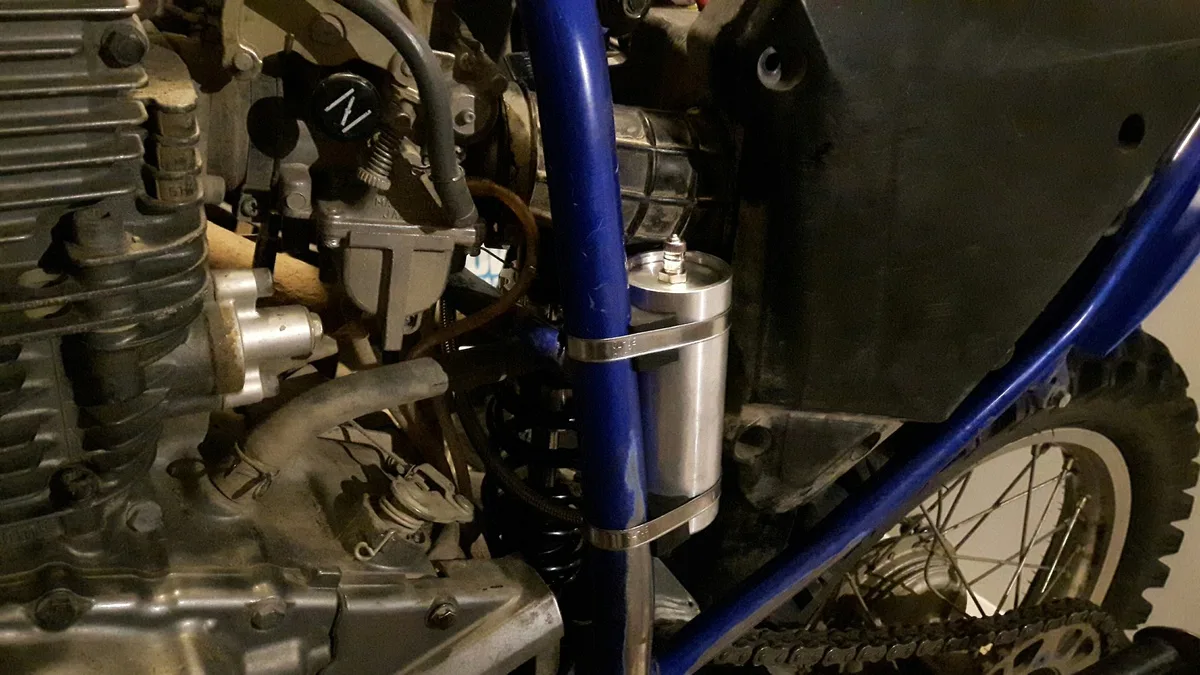 Otherwise, you'll have to get creative if you want to swap a shock from another bike onto your TTR. The biggest things to keep in mind are the shock length from the bolt center-to-center length, the spring rate, and the internal valving that may need to be tuned.
How much HP does a TTR230 have?
A stock Yamaha TTR230 has about 18 HP. With uncorking and re-jetting, you can get around 20 HP.
But peak horsepower rarely tells the whole story, and that's especially true with the TTR 230. It's a trail bike, so you're probably going to be riding it in the low to mid-range RPM.
Increasing the low-end torque makes it easier to use the clutch because you don't have to slip it as much. Having more power down low also allows you to ride a gear higher and still be able to accelerate. This means you won't have to shift as much, it puts less wear on the engine, and you generally don't get as much vibration.
How can I make my TTR230 faster?
There are many ways to make your TTR230 faster, it just depends on how much you want to spend. Some mods are cheap or free, while some upgrades cost several hundred dollars.
Below, I'll go through the best ways to make it not only faster but more comfortable and safer.
Airbox mod
Yamaha built the TTR230 to be as reliable as possible, and one of the ways they did that was by closing off the airbox as much as possible.
Removing the lid or cutting the top of the airbox allows more air to get in without the risk of too much dirt getting in. More air = more potential for power.
Re-jetting may be required for this modification alone, depending on what your current jetting is and how your bike runs.
Jetting for performance & reliability
Proper jet tuning can give you really good results, especially if your dirt bike is poorly jetted right now. If your TTR230 is hard to start, has poor throttle response, or less power after an intake, engine or exhaust mod, then it most likely needs the carb jets tuned.
Good jetting will make your TTR230:
Start easier – hot or cold
Run clean and smoother
Resist stalling better
Accelerate quicker
More overall torque and horsepower
Get better gas mileage
Last longer – better engine reliability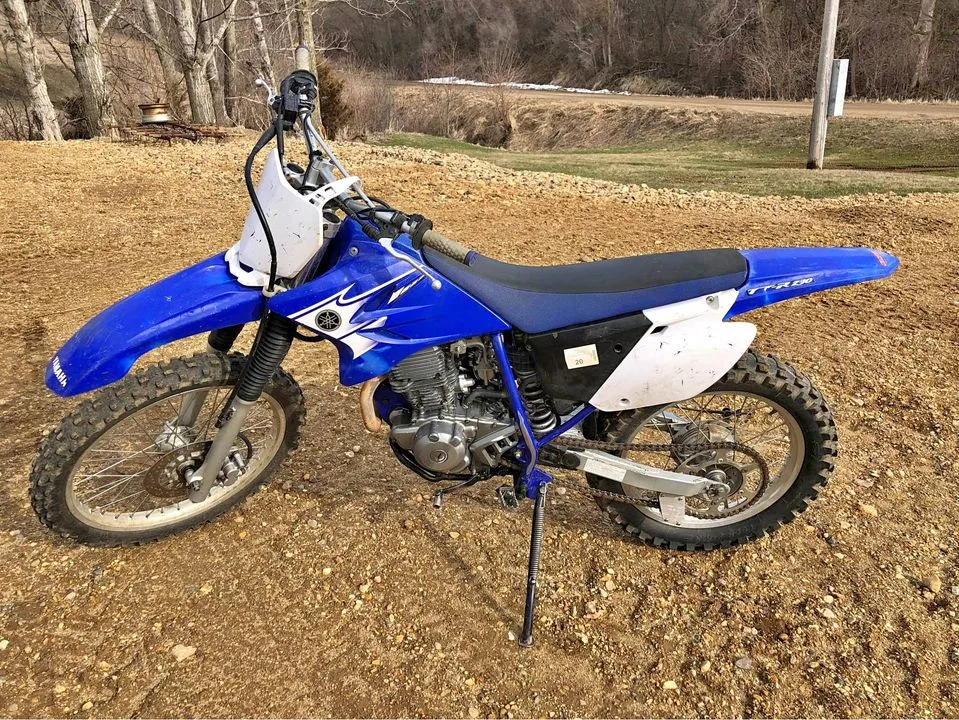 Stock jetting is a 36 pilot jet and 125 main jet. If you un-cork your TTR230 with intake and/or exhaust mods, it will most likely run leaner, making it harder to start and run rougher.
While every bike is a little different, going to bigger (richer) jets will help if it doesn't start easy or have good throttle response. Re-jetting to a 40 pilot jet and 130 main jet is a good starting point for making your TTR 230 run better.
Then you just need to adjust the fuel screw to get the best starting and throttle response. You can do this in just a few minutes with my Free guide here.
Jetting or carb rebuild kit
If you prefer to buy a kit that already comes with everything you need and don't mind spending a few extra bucks for convenience, the 6 Sigma jet kit (check price on Amazon) is an affordable way to make your TTR230 start and run better!
Or maybe your stock carb is leaking fuel because it's been sitting for several months or years. You could try a deep cleaning process, but if a seal is bad/torn, then you may need a carb rebuild kit (Amazon) to fix the leak.
Uncorking the TTR230 – is it worth it?
The airbox mod was part of the "uncorking", but the other part is to remove the stock exhaust baffle. You'll get a lot more noise and slightly more torque and throttle response.
I like quiet dirt bikes if noise is a concern where you ride, so it may not be the best mod for you to do. With that said, it does add a little bit of power – if you properly jet it!
Will removing the baffle require re-jetting?
Removing the muffler baffle/end cap will change the exhaust flow, causing it to run leaner.
So if it was properly jetting beforehand, it won't run as well after removing it, even though it 'sounds' faster (louder). Popping & backfiring are common signs that the jetting is off and needs to be tuned better.
Gearing for acceleration or top speed
Just want to accelerate quickly or have more top speed? The cheapest mod is changing one of the sprockets.
Changing the gearing (sprockets) doesn't change the power of your TTR230, but it does change the final-drive gearing, which changes how quickly you can go through the gears.
Quicker acceleration & tight/technical riding
For quicker acceleration, going down to a 12-tooth front/countershaft sprocket from the stock 13-tooth is only about $15-20 (check price on Amazon). This will make 1st and 2nd gear ultra-low, making it easier to use the clutch and ride and crawl speeds.
Higher top speed/wider gear spacing
For more top speed (about 5 more mph), simply go up to a 14-tooth front sprocket (check price on Amazon). This is a common mod when you increase the horsepower because the engine can pull higher gearing, giving you the same low-end acceleration while increasing your top speed in each gear.
Either one of these sprocket changes will require you to adjust the chain and possibly require removing or adding a chain, depending on where it's currently adjusted.
Chain protection
The stock chain guide is okay, but if you accidentally let your chain get too loose and it falls off, the stock plastic guard won't do much. When your chain derails, this can be dangerous and expensive because it will lock up the rear wheel and can destroy the engine case (not cheap or quick to repair!).
So, upgrading to an aftermarket metal chain guard (check price on Amazon) is some cheap insurance. The most important thing to remember is to not let your chain get too loose!
Keep breaking levers?
If you fall over often or keep hitting your handlebars on trees and keep breaking your clutch and front brake levers, then a set of folding levers (check price on Amazon) will allow you to keep riding because they fold forward, whereas the stock levers don't and end up breaking.
Or if you just want to stop falling and hitting trees, I encourage you to download my Free basic techniques guide that shows you how to ride with more balance and confidence.
Exhaust mod for power or noise?
The stock exhaust is restrictive, even if you remove the baffle. Upgrading to a better exhaust can give you a little bit more overall torque and horsepower.
From the cheapest to the most expensive, here are the exhaust pipe and muffler options for your TTR trail bike:
Free exhaust upgrades
As mentioned before, you can remove the muffler baffle for increased exhaust flow, but you can also modify the stock head pipe for better flow.
The OEM header pipe has a weld build-up near the mounting flange. If you grind that out, you can get a tiny bit more power. You may not notice it by itself, but every little thing adds up over time!
Cheapest TTR 230 exhaust system
A Chinese "knock-off" exhaust system on Amazon is around 100 dollars and is the cheapest aftermarket pipe you can get for the TTR230. It may require some "mods" to get it to fit properly, and it won't give you the most power, but you get what you pay for.
Pros:
Better sound
Slightly more power (when properly jetted)
Less weight than stock
Looks pretty good when new
Cheapest complete exhaust system
Cons:
Fit & finish is poor (may require modification to fit well)
Loud (it's pretty much a straight-thru exhaust)
Durability isn't as good as other brands
No real development done (not quite as much performance as other exhausts)
FMF slip-on
Looking for a quality (name-brand) exhaust? FMF has the Powercore 4 slip-on (muffler-only) for your TTR 230, which bolts onto the stock head pipe. It comes with a spark arrestor and you can also get a quiet-core insert (Motosport) to quiet it down a bit.
Pros:
More power (when properly jetted)
Better sound
Includes removable spark arrestor
Not obnoxiously loud (lower decibel with quiet-insert)
Quality fit & finish
Fits stock head pipe
Less weight than stock muffler
Cheapest aftermarket muffler
Cons:
Slip-on only – not a complete exhaust system
Louder than stock – if noise is a concern
Pro Circuit slip-on
Another quality muffler option is the Pro Circuit T4 slip-on (Motosport), which bolts onto the stock head pipe. It's similar in price to the FMF but looks and sounds slightly different.
Pros:
More power (when properly jetted)
Better sound
Includes removable spark arrestor
Not obnoxiously loud (lower decibel with quiet-insert)
Quality fit & finish
Fits stock head pipe
Less weight than stock muffler
Cons:
Slip-on only – not a complete exhaust system
Louder than stock – if noise is a concern
Big Gun
For a name brand complete exhaust system for your TTR 230, the Big Gun Evo R (Motosport) is noticeably different from the cheap Chinese pipe.
You get a properly fitted and welded head pipe and muffler, and it's been designed and tested for this dirt bike specifically, so it not only fits better, but it runs better and faster when you tune the carb jetting.
Pros:
Most power (when properly jetted)
Better sound
Much less weight than stock exhaust system
Includes removable spark arrestor
Quality fit & finish
Looks good
Meets AMA sound requirement (96 – 98dB) – with Vortex quiet insert, sold separately
Cons:
Most expensive exhaust upgrade
It's loud (especially without quiet insert)
What's the best TTR230 exhaust for you?
Just want a quick answer? Here are your top choices based on your preference:
*By clicking through these links and buying your exhaust, you're support me in growing Motocross Hideout – thanks, I really appreciate it!
Carb upgrade – give it some gas!
The stock carb works well for a beginner trail bike, but it's definitely lacking if you want more power. Unfortunately, there aren't many bolt-on carburetors that you can upgrade to.
Tokyomods has an option that they make a custom-fit adapter for your TTR230. I have not personally tested it, so I don't know what kind of power characteristics it will have.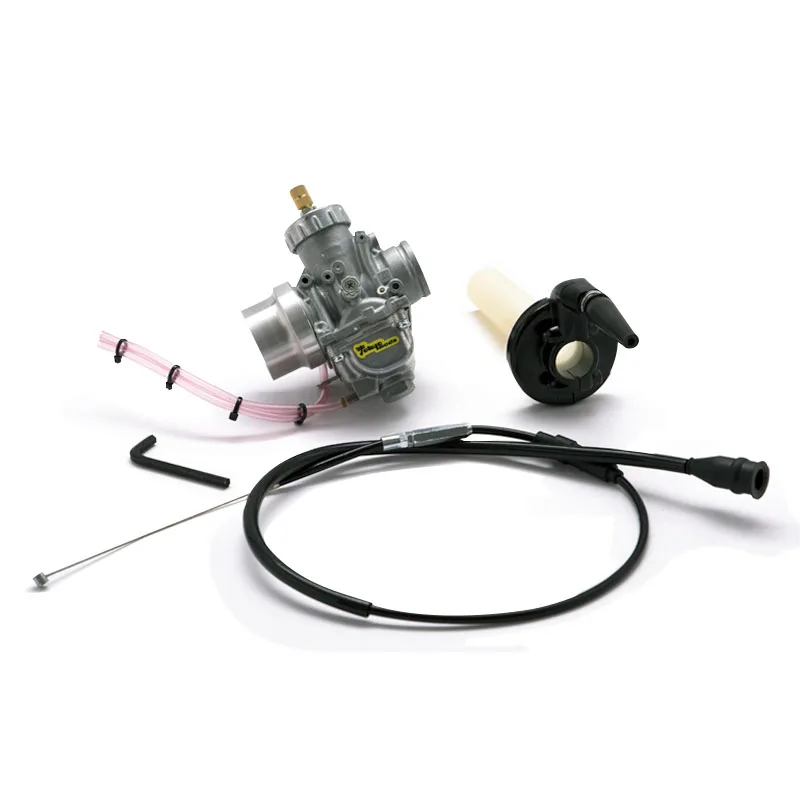 You can get a Chinese knock-carb from Amazon or ebay and it might fit, but there's a higher risk that the jetting will need quite a bit of tuning. The performance gains might not be worth the cost, let alone the time and effort that most people usually put into swapping for a cheap carb upgrade.
Big bore kit – is it worth it?
One of the quickest and easiest ways to get more power out of your TTR230 is with a big bore kit – no replacement for displacement.
With that said, it's getting harder to find a kit or even a big bore piston available. Yamaha TTR trail bikes just don't have as big of an aftermarket selection as a Honda, like the CRF230F.
A bigger piston with higher compression will get you more torque and horsepower, especially if you have supporting mods, such as carb/jetting, airbox, and exhaust.
Camshaft – aren't they for racing?
If you're doing a big bore, you should really go for a hotter camshaft because the stock cam is weak and small. Web cams have 3 different options based on your needs.
A good torque cam will have more lift and less duration. This is good for trail riding. If you want the most horsepower, go for high lift and high duration. You may need upgraded valvetrain, so always go with what the camshaft supplier recommends, as well as their installation and break-in instructions.
Lowering a TTR 230 – is it possible?
Maybe you're a short rider like me and just want to have more confidence as you learn how to properly ride a dirt bike.
You can shave the seat foam, but that requires cutting up your only seat, and then you have to buy another complete seat if you want to go back to stock – it's also uncomfortable when there's less foam to sit on!
Instead, you could install a lowering link (check price on Amazon), which simply replaces the stock rear shock linkage, giving you an instant 1.5 inches lower seat height. Since it mostly lowers the rear end, you'll also want to lower your front forks so that the suspension stays balanced for proper handling.
The downside is that it won't handle as well because it changes the geometry of your TTR motorcycle, causing it to steer slower. This also makes it more stable, and it may not be noticeable if you're a newer rider.
The good news is that you can always put the stock linkage back on when you are ready to raise the seat height after you've improved your balance skills off-road.
Making your TTR230 feel taller/bigger
Maybe you're tall or have long legs and the TTR230 feels cramped but you still enjoy riding this bike. It's not the tallest dirt bike, but it's one of the best beginner bikes, and there are a few things you can do to make it fit you better.
Tall seat: One of the easiest ways to make your TTR feel larger because you can relax more with your feet farther away from the pegs. You just need to use proper body position.
Wider/adjustable foot pegs: Fairly expensive, but you can gain a lot more control with wider foot pegs that give you better stability and traction, as well as lowering them to make your bike feel taller.
Taller bars: I don't recommend taller bars unless absolutely necessary because they change your body position while riding which causes you to ride out of balance. The OEM brake hose and clutch cable may also be too short, depending on the bar height.
*By clicking through these links and buying a part/tool, you support me (Kelley) in growing Motocross Hideout – thank you, I really appreciate it!
Battery upgrade benefits
The battery in your TTR230 is a simple part, but if it doesn't work, then you can't ride unless you bump-start it in case of an emergency. A battery is also a maintenance item, and most of them only last a few years anyway – is yours cranking over slowly or started clicking?
Whether you're ready to upgrade or need to replace a dead battery, the Anti-gravity Re-Start Lithium battery (check price on Amazon) is a good choice for a few reasons.
Not only is it lighter than the stock battery, but you get these benefits:
Nearly 3 pounds lighter than the stock lead-acid battery
More cranking power
4 terminals (to fit in multiple locations or bikes)
Built-in "jump-start" system when it gets too weak to start your bike
Battery-management-system – helps protect from overcharge or over-discharge
Bigger gas tank options?
Trying to get more mileage on your trail rides? A bigger gas tank is a fairly easy way to ride further without needing to re-fill, but there aren't many options for your TTR 230.
I don't know of any aftermarket oversize gas tanks, but your next best option is an Acerbis rear auxiliary fuel tank (check price on Amazon). You can mount it to your rear fender or rear rack for an extra 1.6 gallons!
Best TTR230 Mods List – Putting It All Together
If you're doing one modification, there's a good chance that you'll have to modify or upgrade another part if you want to get the best results.
For example, if you go to a bigger carb, it's going to potentially flow more air into the engine, but if you leave the stock exhaust on there, it's not big/efficient enough to flow the extra exhaust out.
The point is, don't upgrade one system and then expect huge power gains when you're choking it with another system.
These are the best mods to make your TTR230 faster & more comfortable:
Air box
Jetting
Forks
Shock
Gearing
Exhaust
Carb
Big Bore
Camshaft
Lowering
Battery
The TRUTH about modifying your TT230
Getting your dirt bike running well is the first step, and then it should be tuning the suspension for your weight and riding style, but there's one mod that will go above and beyond any of the mods I listed in this article.
In fact, you can swap it out to any other bike you ride, guaranteed.
Yep, it's as easy as swapping out the rider for a better one. No, I don't mean you need to put Graham Jarvis on your TTR230, but rather modify YOUR own riding skills so that you will ride faster, more efficiently, and ultimately safer.
I want to show you how to do that with a free gift. It's my basic technique guide to ride with confidence. Click here to download it.