Do you have an XR100 sitting in your garage that is getting a little outdated, but don't have the money to buy another bike? If you have a little extra cash, though, there are some cheap ways to make your little ol' Honda faster and more fun to ride.
These are the top 5 XR100 mods. There's a lot of aftermarket parts you can add to your dirt bike, but most will only add 'bling' or visual effects without doing much for function. These mods will either help you ride faster or make your XR100 more durable.
5. Frame Cradle
Before you go any faster, you may want to consider bracing up your frame with a frame cradle. They can be a little costly, but if you are going to be jumping or doing any kind of racing, it is a must.
An XR100 relies on the stress of the engine and its mounts to hold it together, making it flex and eventually break. A frame cradle (Amazon) adds much needed rigidity to the frame, taking the stress off the engine.
4. Suspension
Next you'll want to upgrade the suspension. Yes, you're probably asking why we're not doing any "go-faster" mods. Trust me, we'll get there, but your bike must be able to handle the abuse before it can dish more out.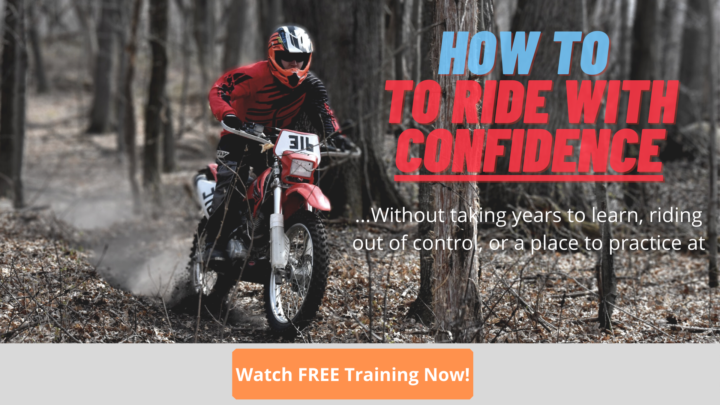 Every adult that's ridden a stock xr100 knows the suspension is less-than-satisfying. In two words; it blows. Literally, it bottoms out just riding over bumps if you weigh anything over 140lbs.
Heavy duty fork springs are a cheap upgrade, and can be swapped out at home with some basic shop tools. A heavy duty rear shock spring is even less. Buy them on Amazon as a kit here.
For less than 200 bucks you can have an xr100 that rides much better, and is ready for those "go-fast" mods.
3. Intake
Like many other things on this dirt bike, the intake is highly restricted. Honda XR's run rich from the factory, and this is one of the main reasons why.
Swapping out the entire intake system for a pod-filter (Amazon) would be the least-restrictive and provide the most power gain, but I wouldn't recommend it unless you're doing supermoto with the bike. It's out in the open, so it's more susceptible to sucking in water and dirt.
A free mod you can do is drill several 1/2″ or 1″ holes around the around airbox. This will allow more air to get in and to the engine. You can also pull off the air-filter and remove the back-fire screen on it. It restricts air-flow, and an xr100 has very little chance of starting a fire by back-firing.
Carb Swap
Another common intake mod that xr100 owners do is replace the carburetor with one from an ATC200X. That's right, an old Honda 3-wheeler.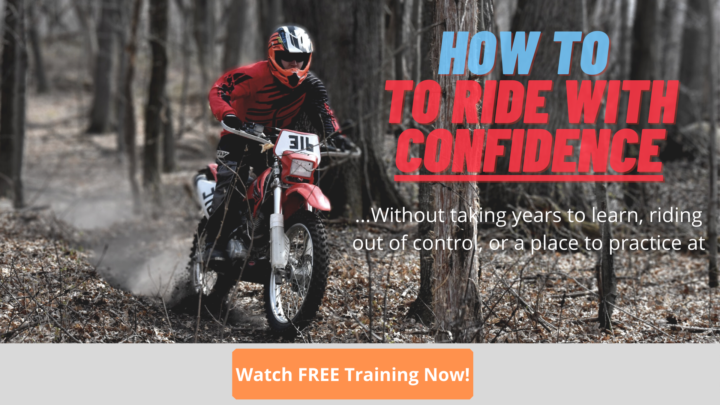 An XR200 carb will fit as well, but the 200X is the most because it's a slightly bigger bore than the XR100 carb (24mm vs. 22mm) and bolts directly onto the xr100. If the throttle cable is too long, just buy one from a CR80/CR85.
The 200X carb will likely need to be taken apart for a cleaning, so you might as well re-jet while you're there (or get a rough estimate on where to start).
2. Exhaust
An FMF exhaust (Motosport) is relatively cheap and easy way to hop up your XR100. Not only does it open it up for more power, but it sounds a lot better than the choked up stock exhaust.
Need a spark arrestor to be USFS approved? Pro circuit's exhaust (Amazon) for the XR comes with one from the factory.
You may not need to re-jet the carburetor with just an exhaust, depending on your climate and current jetting specs, but if you do the previous intake mods you will need to re-jet to make it run smooth and get the most power out of the modifications.
1. Engine
If you want to spend a little more dough, you can do a lot of different things to the engine. A big bore kit (Amazon) is fairly cheap and easy to do, and a hotter camshaft will give it some 'giddy-up'.
You can get the cylinder head ported, shaved, and/or blueprinted if you're looking to keep stock displacement. If you want to go all out, there's "Super Head" kits that come with a complete top-end, including a larger cylinder head with bigger ports and valves to increase air-flow.
For this kind of money you could buy another dirt bike, but, if you're racing it in a highly competitive class and have a lot of extra cash, I'm definitely not going to stop you.
Bottom Line:
Before you do any of the last three mods, though, you should know that in order to get the most out of the bike, modifications should be done to all of them.
In other words, you'll gain a lot more horsepower if you open up the intake AND get an aftermarket exhaust, as opposed to just doing one or the other.
In the end, it's going to take either a lot of money or time (or both) to make an XR100 competitive on the motocross track. But that's not what an XR100 is intended for; it's a fun, backyard, play-bike.
If you have the mechanical abilities and motivation, check out my budget xr100/rm80 conversion build for some ideas on how to build the ultimate pit bike for adults…
The best mods to ride faster & safer on the trails
You can have the baddest XR100 in the state, but a good rider on a stock XR100 will beat you every time in the woods. Want to learn how to ride faster with better control? Click here to get started in just a few minutes with proper riding technique.