CRF230F vs CRF250L – Which Dirt Bike Is Best For You?
What's the difference between the Honda CRF230F vs CRF250L? Are one of these dirt bikes right for you?
In this article I will cover the practical differences of these bikes and which one is best for you so that you can pick the right dirt bike to start on.
Are the CRF230F & CRF250L still being made?
No, they have actually been discontinued by Honda. The CRF230F got replaced by the updated CRF250F and the CRF250L got replaced by the CRF300L. With that said, these two bikes had been made for quite a few years, so there are plenty of them around and replacement parts are still easy to get.
What's the difference between the CRF230F & CRF250L?
A CRF230F is a trail bike built for only riding off-road, while the CRF250L is a street legal dirt bike built for dual sport riding. Even though the engines are similar in size, almost everything about these dirt bikes is different.
Engine
To begin, the CRF 230F has a simple 223cc air-cooled engine. It has less than 20 horsepower, but with good low-end torque, it's easy to ride and great for casual trail riding.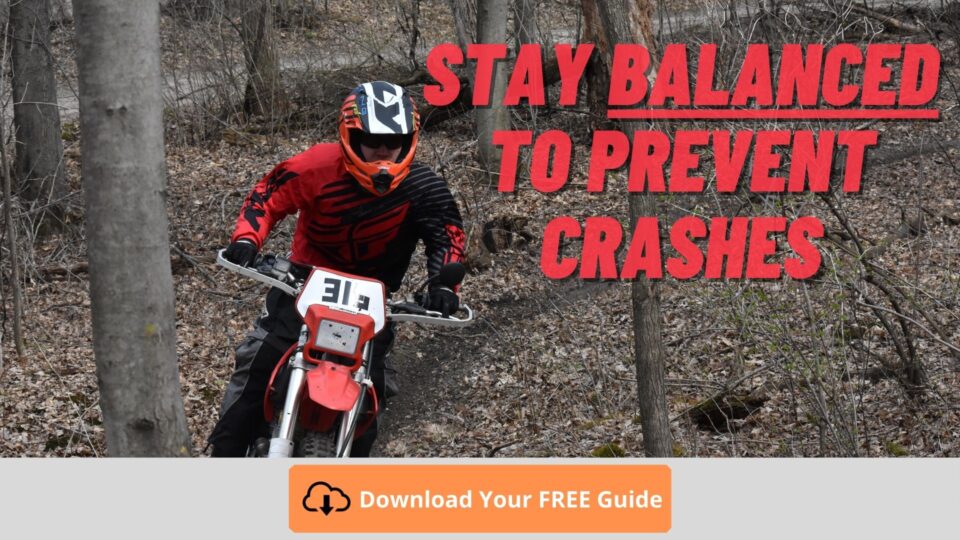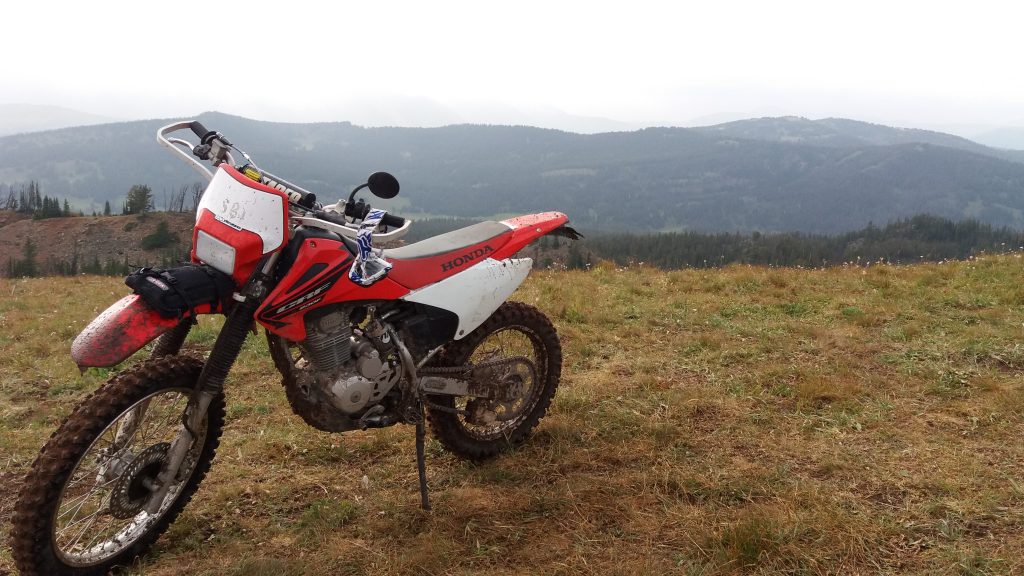 Being air-cooled, you don't have to worry about crushed or leaking radiators.
The Honda CRF250L is a dual sport bike, so the 250cc engine is tuned a little broader for street riding. It still has enough low-end torque for trail riding, but it's also heavier than the 230 trail bike.
The 250L engine is liquid cooled, which means it has higher overall horsepower for riding on the road comfortably.
Suspension
The CRF230F & CRF250L both have soft suspension, but this is actually a good thing if you're a beginner or casual rider. Having plush forks and shock make learning to ride more comfortable and forgiving because they absorb more of the rough terrain at low speeds.
Once you start riding more aggressively is when they both fall short and will bottom out more easily, especially if you are a heavier rider.
The CRF230F has conventional style forks which are as old and simple as it gets, but they're also very reliable and least likely to leak from getting mud in the seals or dented from a rock.
Whereas the CRF250L has USD (upside down) forks that provide higher performance, but they're still fairly basic as far as the internal valving technology.
Handling
Want to ride slower or on tight and technical trails? The CRF230 wins that category pretty easily because of its weight and geometry of the bike.
For on and off road riding where you don't need to balance and turn really tight at slow speeds, the CRF250L will work well. The heavier weight makes you feel more stable, especially at high speeds. It's just harder to turn and lean quickly when you're riding slowly on a tight trail.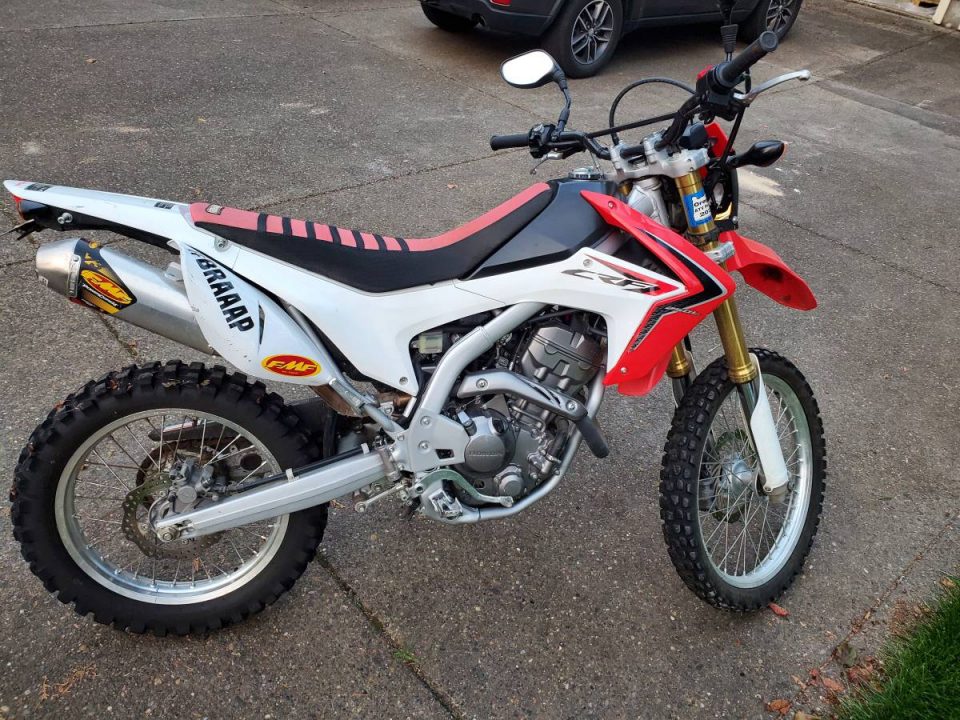 Which dirt bike is right for you?
So, if you haven't figured it out yet, this CRF230F vs CRF250L comparison shows that they're quite a bit different in the type of riding they're designed for.
Here's some quick and practical advantages to each dirt bike to help you decide which one to pick:
You should get the CRF230F if you:
Are brand new to dirt biking
Will just be casually riding or going trail riding
Want a lighter and easier bike to ride for learning on
Don't need a street legal dirt bike
You should get the CRF250L if you:
Need a street legal dirt bike but want to start on something beginner-friendly
Enjoy adventures and plan to dual sport ride
Want to carry/haul more gear for a longer trip
Don't care about the extra weight of the bike
How to become a better and safer rider
Whether you're new to dirt biking or just getting back into it, the best way to make it safer and more enjoyable is by getting proper training.
Maybe you don't even know where to start, or maybe you know how to ride but aren't sure if you have all the right techniques. I want to help you learn and master the basics to quickly build your confidence. Click or tap here to get started.