Is your dirt bike running poorly, fouling spark plugs, or often hard to start? If you've never opened up the carburetor on your dirt bike, there's a good chance that it needs to be re-jetted.
Installing a JD Jet Kit is one of the cheapest and easiest way to tune your bike for maximum performance.
Why Is Jetting So Important?
Some benefits of having a properly jetted bike are: better throttle response, little to no plug fouling, easier starting, more efficient, and more power.
If it can really do all of things, then why do so many people not do it? You know, that's a good question…
JD Jet Kit Installation Instructions
Re-jetting a dirt bike carb is very simple to do. It's as easy as loosening the carb clamps, unscrewing the float bowl or throttle cover, and swapping out a jet and/or needle. If you don't know how to properly jet a dirt bike, check out this article: "Jetting 101".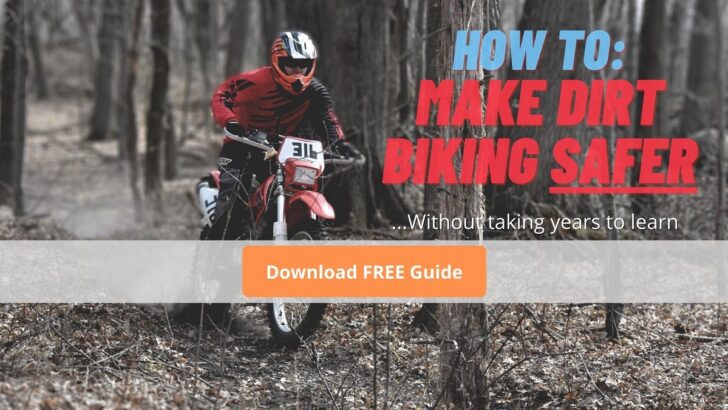 However, don't be scared by all of the information, as this kit is easy enough to use for anyone that's not as mechanically inclined.
What's Included In The JD Jet Kit?
A JD (James Dean) jet kit comes with various main jets and multi-tapered needles. Don't worry, though, as you don't need to be an expert to know which ones to use.
There's a needle for high elevation riding, and one for closer to sea-level riding. The kit also comes with instructions and recommendations on which jet to use for almost every model dirt bike available.
The installation usually takes about an hour or less, and your dirt bike will be up and running better than it was from the factory.
Which Needle Should I Start With?
As mentioned before, the kit comes with 2 needles; a low altitude and a high altitude needle. Start with the one that best describes the elevation where you ride.
Does it run well? If it's better but not perfect, trying changing the clip position and see what happens. If you still can't get it to run right, use the other needle.
Bottom Line
I don't know one person that has had anything negative to say about this jetting kit. It does cost more than buying a few individual jets, but it can save you a lot of time and headaches in the long run because you won't have to do nearly as much testing, if any.
Before you buy that $800, or even 150 dollar "hop-up' part, I think you should check this carb tuning kit out. You will be thanking yourself when you have a crisp-running bike and are tearing it up on the track or trails.