Wondering what the best motocross bike is from the 2000-2010 decade? In this article, I'll show you what the top 5 are, why, and which one would be good for you.
This past decade saw much change and technological advances compared to the 1990's. The Pro National scene went from 99.9% of the bikes being two-stroke (Yamaha's YZ400 was about the only thumper out there in the late 90's). 2001 was the beginning of the end for the 125 2-stroke because of the YZ250F, and soon after, the other companies followed suite.
By 2006 the scenario had done a complete 180. Within the past 10 years, there have been some atrociously made bikes, as well as the best bikes ever made. This list may not include the entire globe, but should cover the United States, along with many other countries that have similar inventory of bikes.
My list is objective and unbiased; I am going by which bikes are being sought after and bought the most, both new and used.
5. Yamaha YZ250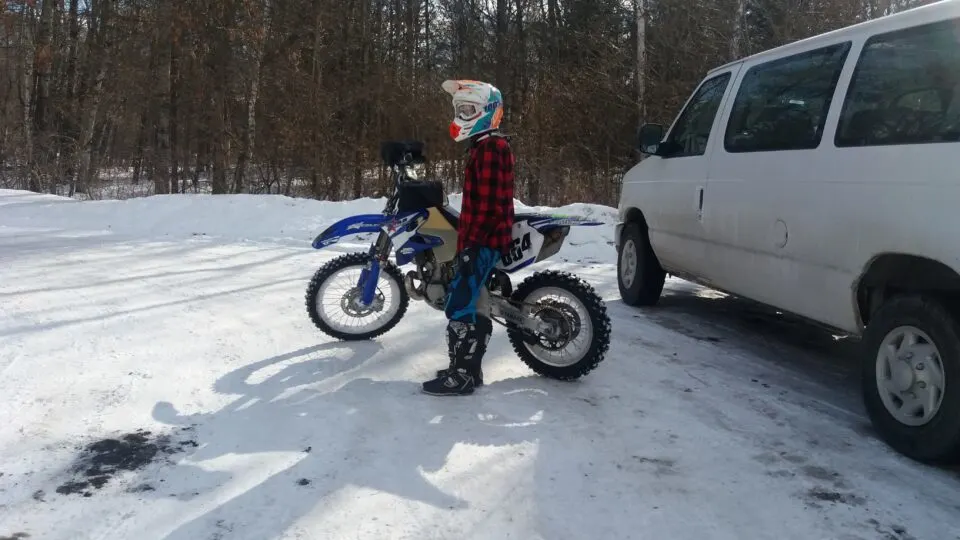 Yamaha is the only Japanese manufacturer that still imports their two-stroke motocross bikes to the U.S.. They have had it together the entire time, but the YZ250's best years are 2005 and newer.
The lightweight aluminum frame and updated suspension (2006) makes the bike nimble, quick, and easier to ride. Power right out the box is excellent for almost any amateur, so there really isn't much you need to do for it to be competitive, other than a suspension re-valve for your weight and riding style.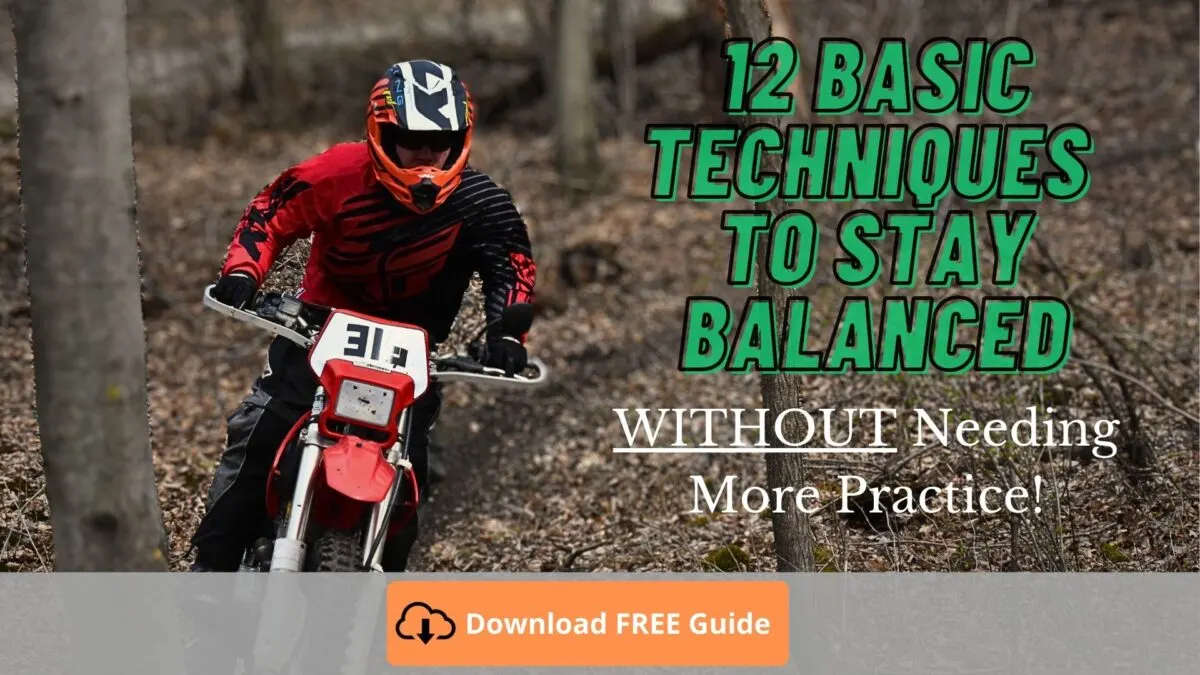 The YZ250 has quite a bit of bottom-end power for a 2-stroke, and has plenty up top. You can move the power-band around with an aftermarket pipe if you don't like the stock curve.
Probably the best modification for engine performance is porting. It's relatively cheap, and if you get it done by the right person this bike will absolutely rip.
4: Yamaha YZ125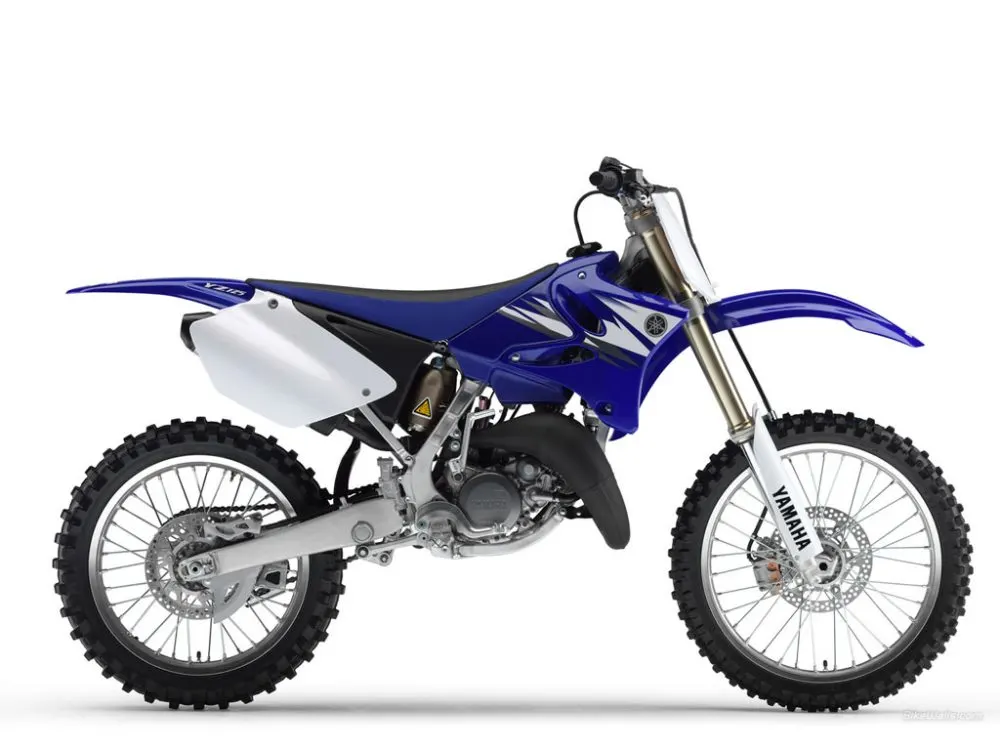 I know I said that four-strokes have dominated the pro motocross and supercross scene the past several years, but that doesn't mean people don't buy two-strokes anymore. In fact, riders are realizing how expensive four-stroke motocross bikes can be if there is a major failure, so they're moving back (or to) two-strokes.
Don't fool yourself, the 125 two-stroke is a very fast bike, even stock, when properly tuned. When James Stewart entered the pro-scene on a 125, his lap-times were often as fast or faster than a lot of the 250cc riders because he knew how to ride his KX125 so well.
He continued to beat four-strokes in 2004 when 250F's started becoming "the bike" to race, so you know the bikes wasn't lacking, that much.
The Yamaha YZ125 has reigned has "the bike" to get in the 125cc-class for many years now. It may not have the best of everything, but as an overall package it's arguably one of the best motocross bikes ever because it is versatile.
Although, the motor hasn't changed much since 2001, and the chassis/suspension since 2006, there really isn't a whole you need to do to this bike to race it.
Unlike most other 125's, the YZ125 has some bottom-end power. So if you're not afraid to finger the clutch a little, you can turn it into a woods weapon because it is so light.
The center of gravity is lower than four-strokes, adding to its maneuverability. I like riding both two- and four-stroke dirt bikes, but getting on the pipe and ripping it up on a YZ125 is just too much fun!
This bike also makes my top 5 list because of how easy maintenance is, as well how cheap it is to repair if something major happens because of less moving parts. A four-stroke engine costs 3-4 times as much if something catastrophic happens, especially if you have a shop do the work. On a two-stroke, as long as you change the oil regularly, a top-end kit (usually just a piston, rings, gaskets, etc.) costs around $100-150. Even if your cylinder gets scored you can re-plate it to new condition for about $200.
3. Yamaha YZ450F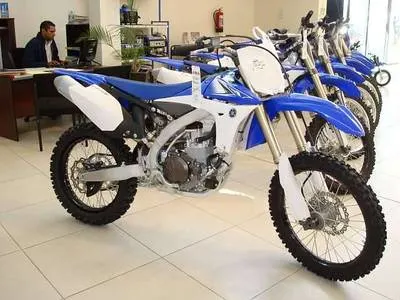 You guessed it, another Yamaha. Not only are its two-strokes good, but so are the four-strokes. The first year of the YZ450F was 2003 (superseding the YZ426F). This is when the bike was titled "Impossible To Ride."
It did have a lot of torque just because it's a 450, but the top-end power was unbelievable. It was hard to hang on to the bars for less-experienced riders (Here I'm thinking, "supermoto, supermoto….").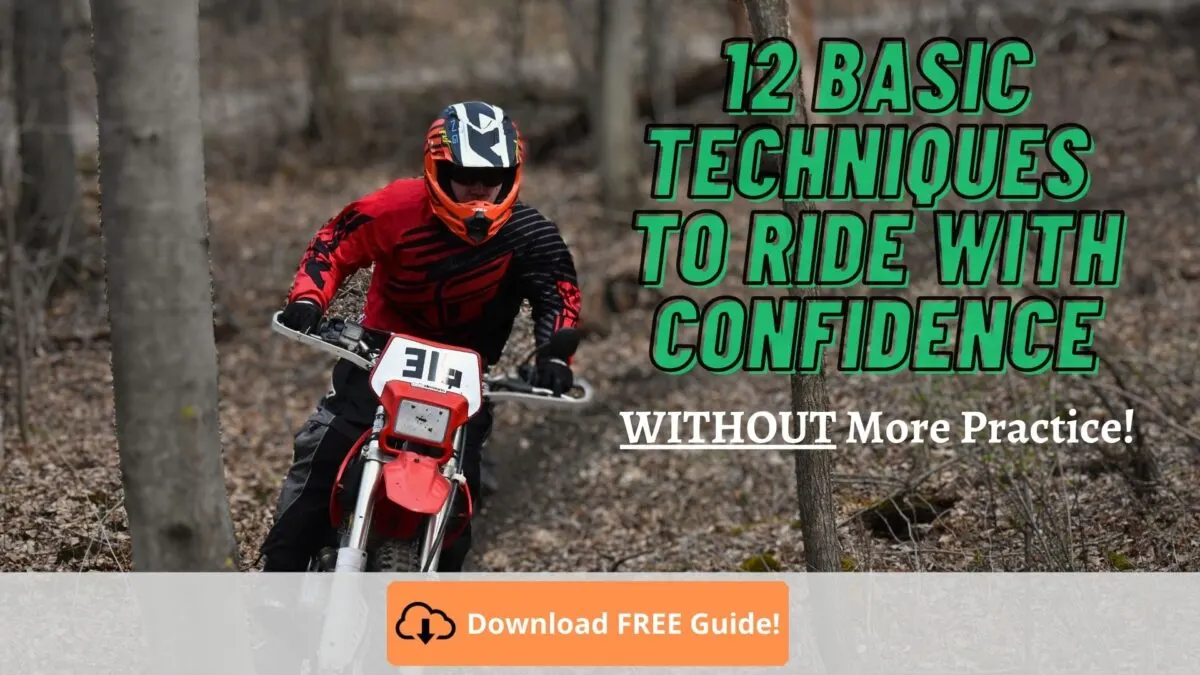 Well, it is a little harder to ride than most others in its class, but any 450cc motocross bike is going to have a lot of power if it's fresh. Don't let all the "internet hype" get to you, it was still a great bike. In fact, some say it had the best 450cc from 2003-2005.
The second generation YZ450F got even better (for the most part) in 2006 with the all-new aluminum frame. This reduced weight and helped with handling (more on that in a little bit).
The power curve was changed considerably, changing from a top-end monster to a more mellow beast. Some complained, others loved it. Don't worry, the engine is probably the easiest to change, it just takes a little dough.
Moving on to other things, the YZ450F's suspension is good in stock form. Just make sure it has the correct spring rates for your weight and riding style.
The handing on this bike is said to be an issue. Supposedly the steel frame was to blame and made it feel heavy and turn slower.
I mentioned that 2006 is when Yamaha switched to aluminum frames for its four-stroke motocross bikes, and doing this resulted in better turning and handling for this bike. 2010 is really when handling was a positive for the YZ450F with the new bilateral-beam frame and centralized weight.
It made it feel more like a two-stroke, but not quite because of its weight.
2. Honda CRF450R
Red has always been a popular color, and there's a reason why; they make high-performance bikes. Honda's CRF-R line is near the top in almost every performance category, but the thing that has held them back from others is the reliability.
Granted, these are full-on race-bikes we're talking about, but some of Honda's early model four-stroke motocross bikes have had some problems causing failure much sooner than others in its class. The valve-train malfunctions were primarily on the CRF250R its first few years, which is why I chose the CRF450R to be on this list.
The first year of Honda's 450cc four-stroke motocross bike was 2002, when Yamaha was still making the YZ426F, so it had a little edge. The CRF450R helped bring down the two-stroke legacy in pro racing.
You know something is wrong when Kevin Windham on Honda's 450R is passing Ricky Carmichael (aka the GOAT) on an RM250 two-stroke. No disrespect to Windham because he is one of the smoothest riders in the history of motocross.
It's just that "RC" is clearly a faster rider when he is healthy.
Honda has been known to make dirt bikes that handle well. The bilateral-beam aluminum frame on the CRF450R is just the same as far as four-strokes go.
Point it and it goes there. The ergonomics are great for most riders as well. Suspension has always been on par or better than other bikes in its class.
Over the past few years Honda has been making their 450 easier to ride for more riders right out of the box, bringing out the fuel-injection (second company to do that behind Suzuki's RMZ450). There have been some glitches, but then again, what bike doesn't when it introduces something completely new?
Overall this is a very powerful, easy to ride fast, and great handling bike for riders of all experiences, which is why it's so popular.
1. Yamaha YZ250F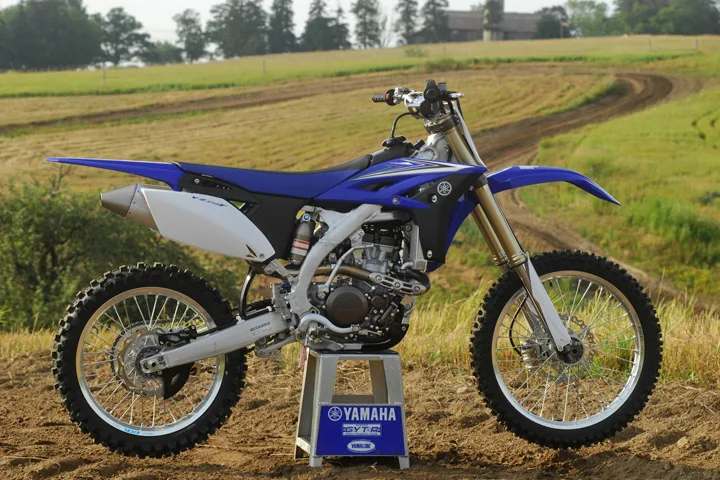 Yep, that's right. The YZ250F is The Top Motocross Bike of The Decade. Surprised? You shouldn't be. It's the most popular 250cc four-stroke motocross bike, and for many good reasons.
It was the first one made, and by a few years two. The first year of Yamaha's 250F was 2001, and it was an instant success. People saw how powerful it was and how much torque it had compared to a 125 two-stroke.
Yamaha knows how to make a four-stroke motocross bike, plain and simple. Their 250F has always been known as the most reliable out of its entire class, even in its early years.
It was a bit porky and hard to start at times in '01 and '02 with its manual decompression, but once they figured that out in 2003 this bike was a force to be reckoned with. No more clutching out of every corner, bogging out and casing jumps, or having to perfect your shift points.
Once the pros started riding them, everyone wanted one. The thumping and thundering sound of a four-stroke ripping up the track is loved by many, but hated by many as well.
The YZ250F's engine characteristics weren't number one once all the other companies figured their 250F's out, but it was mainly lacking some down-low. It was a pretty easy fix with an aftermarket exhaust or cams, but that's only if you wanted it easier to ride with a smoother power-band.
Yamaha has always had great suspension, and the YZ250F is no different. Ready to race out of the crate as long as the spring rates fit your weight and riding style. Ergonomics have been a positive for the most part. The early models were a little chunky, so the newer you get the better.
Handling is something that people always complained about, but I think that most of the propaganda came from people reading magazine reviews. Statements like "It can't turn right," or "It stands you up in corners" are usually from people that have never ridden the bike.
It's not as dramatic unless you are a Pro or fast A rider. You can also re-valve the suspension, change bars, triple clamps, springs, ride height, and many more things to get it to corner.
Other than that, the YZ250F is a great bike and is very reliable. There are riders that get 200+ hours on stock and with everything still in-spec if they aren't racing it hard. That's saying something for a high-performance, high-revving machine.
Now remember, this list is the top motocross dirt bike of this past "Decade". If it was within the last few years this list would more than likely be completely different.
These bikes have been the most popular for the most amount of time in the past ten years. The reason why I did that instead of the last few years is because not everyone has the budget to buy that new of a bike.
Some riders that are looking to start out in this extreme sport want cheaper, yet competitive and reliable bikes. I want to give those riders (YOU) the benefit of knowing these things so that you can stay with the competition.