FMF Q4 Ti Slip-On Exhaust – Review

Are you having troubles at the track or at a hare scramble with your bike being too loud to pass the sound testing? If you do then I have the exhaust for you. The FMF Q4 Exhaust is a very reliable pipe for getting the db down to a 94 or even lower! I put this exhaust on my '07 yz250f and it does what it's suppose to. It gets my bike down to 89 decibels and has more power than my stock exhaust.
The FMF Q4 also comes with a USFS-approved spark arrestor for woods racing which is required for all AMA sanctioned hare scrambles and enduros. If you trail ride then you'll want this because all state trails require spark arrestor by law as well.
The AMA is changed some rules to keep the sound down, and the decibel rating for Motocross is now 94 for. Most pipes do not get down that low. The power output from the exhaust is amazing. I have ridden with other exhausts that are meant for straight motocross racing without the spark arrestor and they still do not compare to how the Q4 works for me. It makes the exhaust come out in a straighter line, which allows it to flow smoother. This also allows the bike to run better and makes the bike easier to ride faster.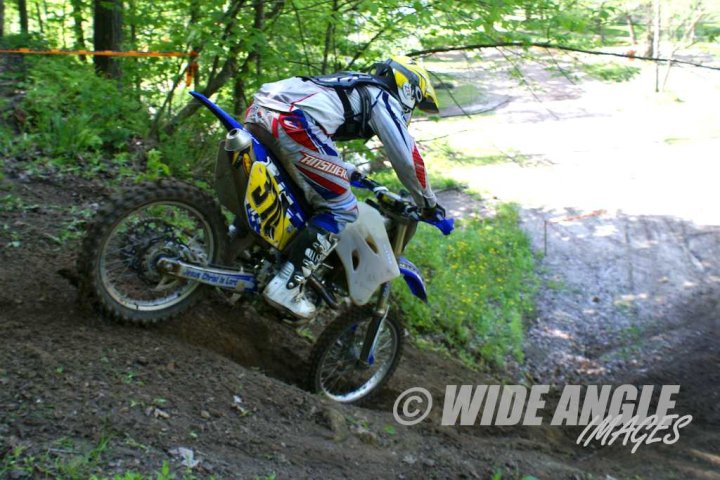 Overall it is an extraordinary exhaust between the power output and low decibel ratings for racing. The FMF Q4 exhaust is on the pricey side if you get the lightweight Titanium version like I did, but in the long run it's worth it because you won't be failing any sound tests. It will also help smooth out the power, allowing you to ride faster without working as hard.

-Mike Brumm
Click To Buy Your FMF Q4 Exhaust