Dirt Bike School Online – Training Course For Beginners
New to dirt biking or just want to grow your basic riding skills? Taking a dirt bike school is one of the best ways to quickly increase your skill and knowledge.
By learning proper techniques and safety, you'll be able to ride faster with more confidence in less time than if you were to learn how to ride on your own.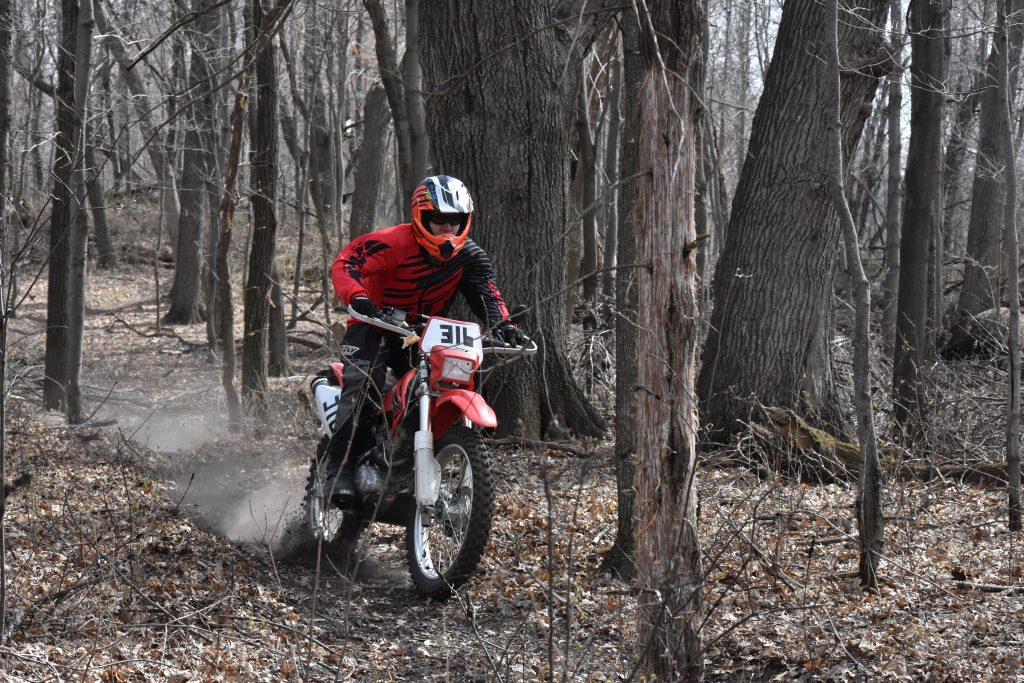 What Is a Dirt Bike School?
A dirt bike school is a class that teaches proper riding training and techniques. It's taught in a step by step manner, so that you can quickly and easily learn to properly ride a dirt bike.
Who Should Consider Taking These Training Lessons?
Most courses are designed for beginners. "Learn to ride a dirt bike safely & confidently" is for anyone that has never ridden a dirt bike or motorcycle, as well as new riders that are still having trouble with basic riding techniques.
Why Take A Riding Course?
There's many reasons why you should take a riding course. The benefits include, but are not limited to:
How to stay safe & help prevent injury
Learn proper techniques to increase riding skill faster
Build your confidence by specialized instruction
Get friends & family into dirt biking by teaching them yourself
Everyone starts as a beginner: become an expert quicker with proper training
It's easy to make or learn bad habits. This is especially true when it comes to riding a dirt bike. Taking a riding course will either start you off on the right path or help you break your bad habits and form good ones that will boost your confidence and skill.
The Transformation
Taking a course on how to ride a dirt bike for beginners should give you a result that can be seen by the end of it. If you know nothing about dirt bikes, you'll learn how to start and stop a dirt bike with a clutch, shift gears, and have the knowledge to rapidly grow your skill.
All of this can be done by taking a video training course online. Safety, confidence, and fun are the key factors that I always keep in mind whenever I teach someone new how to ride a dirt bike.
Why Take An Online Course?
Online courses are rapidly becoming popular, but why? Well, even for learning how to ride a dirt bike, there's many benefits over scheduling to attend an in-person riding class or school.
Some of the top advantages of taking an online course are:
Flexibility: No need to make it to the class at a certain time/day
No one else to worry about
Unlimited access once you sign up
You don't even need to own a dirt bike bike yet!
It's closer to one-on-one training than a typical class
Does this sound appealing to you?
Click here to get the quick start guide for premiere riding course.