"Loading up" or bogging is a common problem for 2-stroke dirt bikes and snowmobiles. If you don't know what it means or haven't heard the term before, it's usually when you let the engine sit or idle for more than a minute and when you go to rev it, it coughs and sputters. This feedback makes for terrible throttle-response, and will eventually foul the spark plug.
To temporarily fix this, assuming the bike is fully warmed up, give it a few quick bursts of WOT (Wide-open-throttle). This will clear it out, and should run like normal again.
However, for those of you that want to fix this problem long-term, you're going to have to spend a little more time, as well as a couple bucks…
What's really happening
The reason your two-stroke 'loads up' is because not all of the gas gets burned through the cylinder, so it just sits in the crankcase. When you give it some throttle, the fuel/air ratio is too high, causing it to blubber and sputter until it clears out this excess fuel.
When there's too much fuel going through the cylinder at the same time, the spark plug cannot burn all of it, thus resulting in a fouled plug. A spark plug is fouled when the jetting is too rich, and the tip of it will come out black and often wet.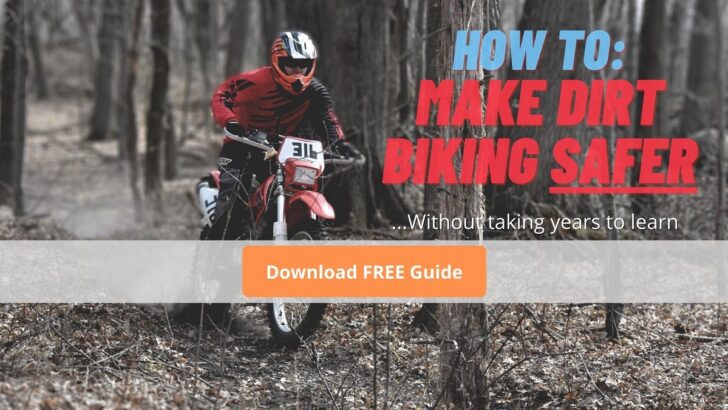 How to make your dirt bike run properly with more power
So how do I prevent this from happening? The pilot jet is almost always the culprit. Many two-strokes (Honda for the most part) come jetted rich from the factory.
This is probably to prevent engine failures, but it often causes more problems and headaches. A properly jetted dirt bike will have more power, much better throttle response, and no plug fouling.
Pilot jet
Since the pilot jet is too rich, pull the float bowl off of the carburetor and unscrew the pilot jet. It will usually have a smaller number stamped on it, such as 42 or 55 (may require a magnifying glass). Go to your local bike shop and buy a couple jets smaller for it. Don't worry, they're only a few bucks each.
To get an idea of what size you need, first check your manual if they have any jetting specs or recommendations. The internet is incredibly resourceful, so check there as well. In the end, every bike is different, so you may just have to try a few jets to see what works the best.
Just remember that a rich pilot jet will cough and hiccup, while a pilot that's too lean will bog off idle. Either one will have poor throttle response, so having the right jetting will go a long ways.
Are you choking the air out?
If re-jetting won't get rid of the loading up problem, there's probably something else wrong with your bike. Check and make sure the air filter is clean, the reeds are not cracked, the engine has good compression, and you are using fresh gas that has the right Pre-mix. If it's still not running well, this might be a sign that the top-end needs to be rebuilt.
How to ride off-road with control
Want to learn how to stay in control to prevent falling that could lead to an injury? Spend a few minutes reading my free training guide to learn the basic techniques here.