I Rebuilt My YZ125 In A Closet!?
It was more like a hallway, but the work area was still smaller than I wanted. I picked up a 2003 Yamaha YZ125 that had some major frame damage. The bike ran well but was not ride-able. The two options were to scrap the main and sub-frame, or take the time to bend and weld them back to their somewhat original form. Either way I would have to strip the entire bike down to the very last bolt and tie-strap. Just by looking at it I could tell this was going to be a difficult, yet exciting project.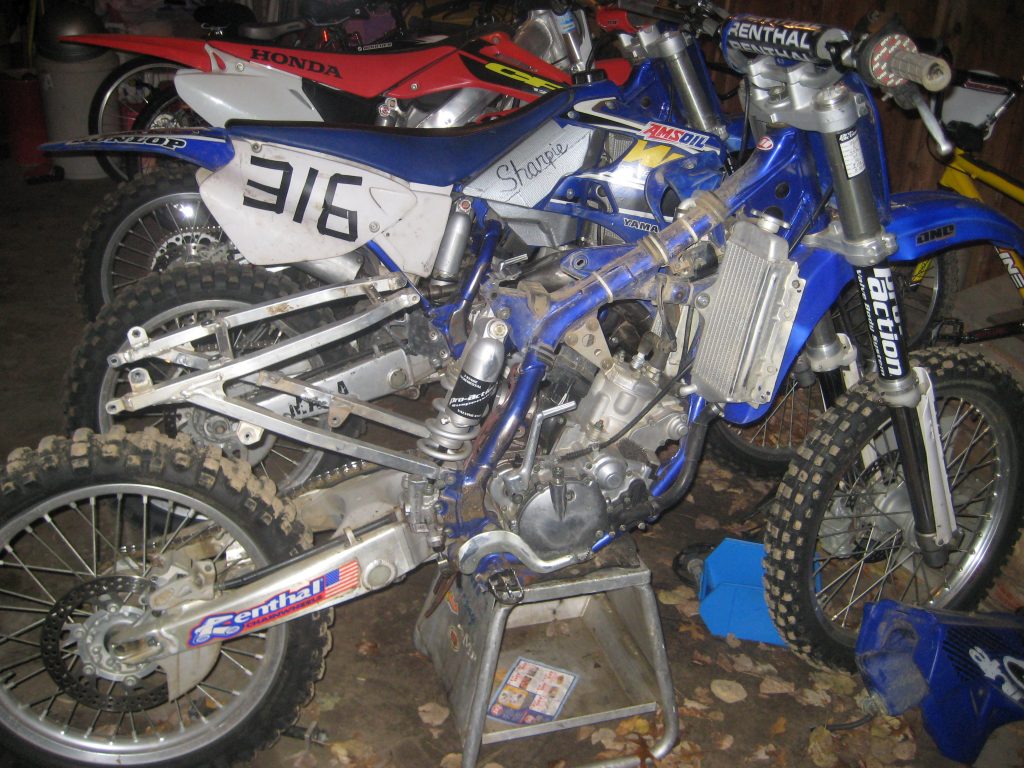 I got to work tearing down everything on the YZ125, starting with taking the engine out of the frame. There were a lot of nuts and bolts from the plastics, engine, radiators, frame, and other miscellaneous parts that I had to organize into little zip-lock bags so I wouldn't lose track of where they went when I put them back on the bike. In the middle of this process I got the sub-frame bent back and welded so that it would fit like normal. Being me, I decided to go the more challenging route of getting the main frame welded instead of paying a couple hundred for another one. Once I took everything off of the main frame my dad helped me by welding it.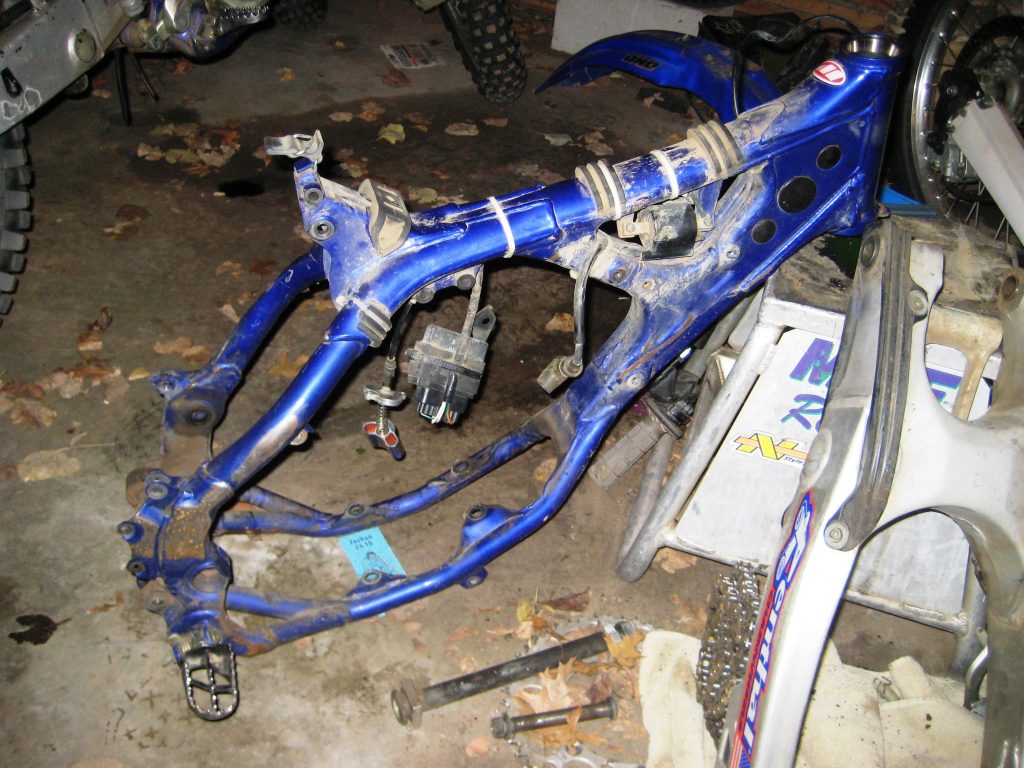 I wanted to make this bike look good when it was finished, so I sanded and cleaned off the main frame to get it ready for painting. It took a while, but I managed to find some paint that was close to stock color shade. I then painted it with a few coats to make sure that it wouldn't peel or chip right away.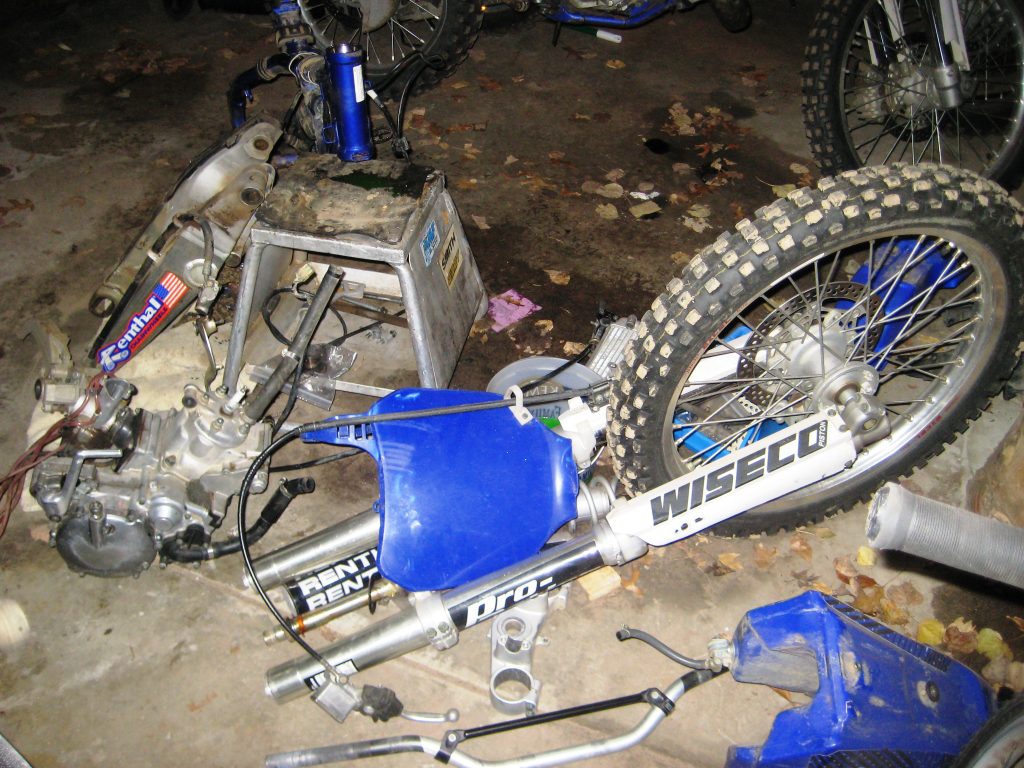 The rebuilding process began just after the paint on the frame dried. This is the part where I had to move everything inside…. I started with the foot-pegs, front-end, rear shock, and swing-arm. Those went on pretty easily, so I then took the whole engine and bolted it up to the frame. The rear-wheel and handlebars with controls were next to go on. After that it was just the electronics, carburetor, plastics/tanks, seat, and a few miscellaneous things, such as the exhaust system.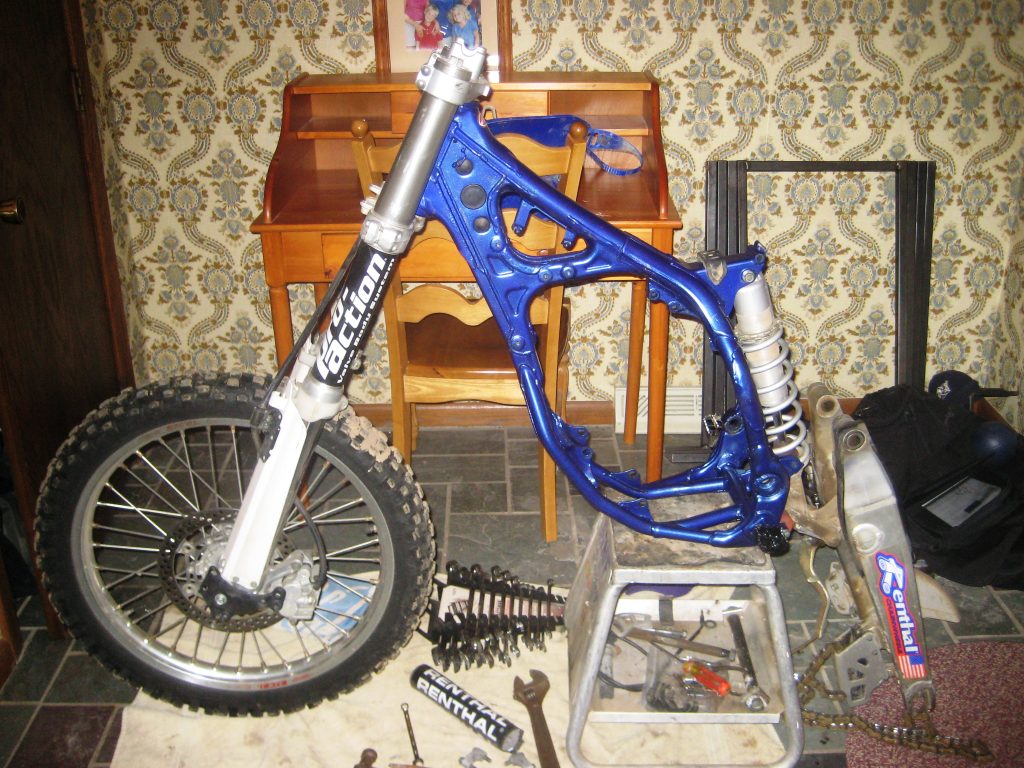 After working inside for some time, this project was well worth the outcome. In the end I think the bike looks good, and I learned quite a bit more about rebuilding these modern dirt bikes (Check out my other article, "How I Built A YZ250F With A Box of Scraps" if you liked this one). Let me know what you think, and if you want to see more projects like this just give me a shout.