Do you struggle to ride downhills because you gain speed too quickly, start sliding down, or tense up and lose control?
Learn how to confidently ride down steep or long hills on a dirt bike so that you don't lose control and go over the bars or have to slow down to a crawl speed and annoy the people you're riding with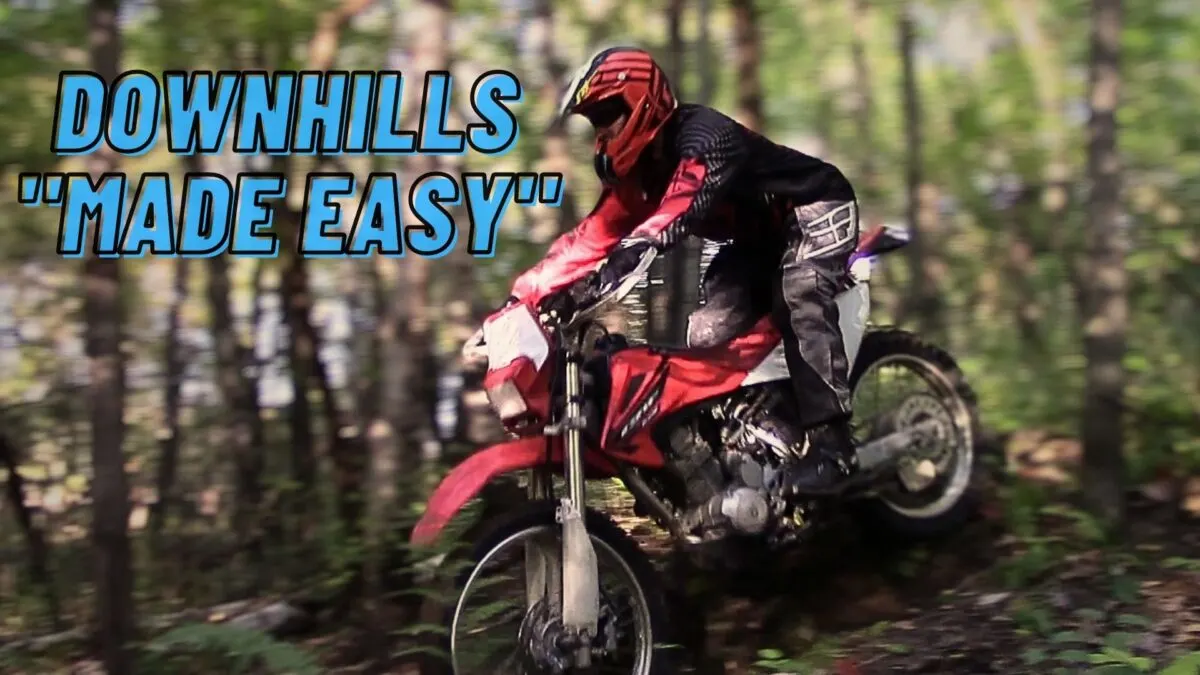 ---
Amazing content man on downhill riding!

-Josh Kreiss (50) from Truckee, CA
Are you gaining too much speed riding downhills?
Riding down steep or long hills can be challenging, especially since it's so easy to gain speed. The faster you go, the more likely you are to get out of control and crash – and crash harder!
A common mistake that causes you to shoot down the hills faster is holding in the clutch (lever). Even though it prevents stalling, you're actually creating more momentum, making it harder to slow down.
---
Do you slow to a crawl speed?
Maybe you tense up and get nervous because you already had an accident riding down a steep hill or you just want to prevent one that leads to a serious injury.
While it may be safer to slow down, if you get intimidated and have to "death grip" the bars to stay in control, this is a deadly sign that you have bad riding technique.
The good news is that it can easily be fixed!
---
Do your riding friends getting annoyed with you?
It's probably frustrating for you to struggle on downhill sections because you can't keep up with your riding group, but maybe the people you ride with get even more annoyed and they start complaining every time you come to a downhill…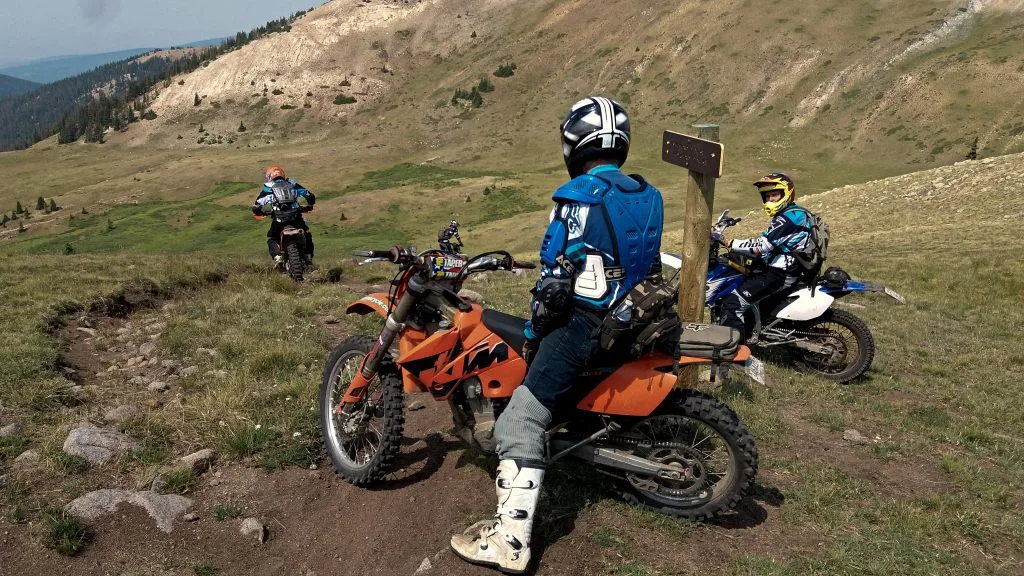 ---
Don't worry, it's completely normal to ride tense and want to ride slower down steep or long hills! You have to start someone, but now I want to help fix that so you can prevent crashes and have more fun riding with your family & friends!
If you can relate to any or all of these, then…
Downhills Made Easy is 100% for you!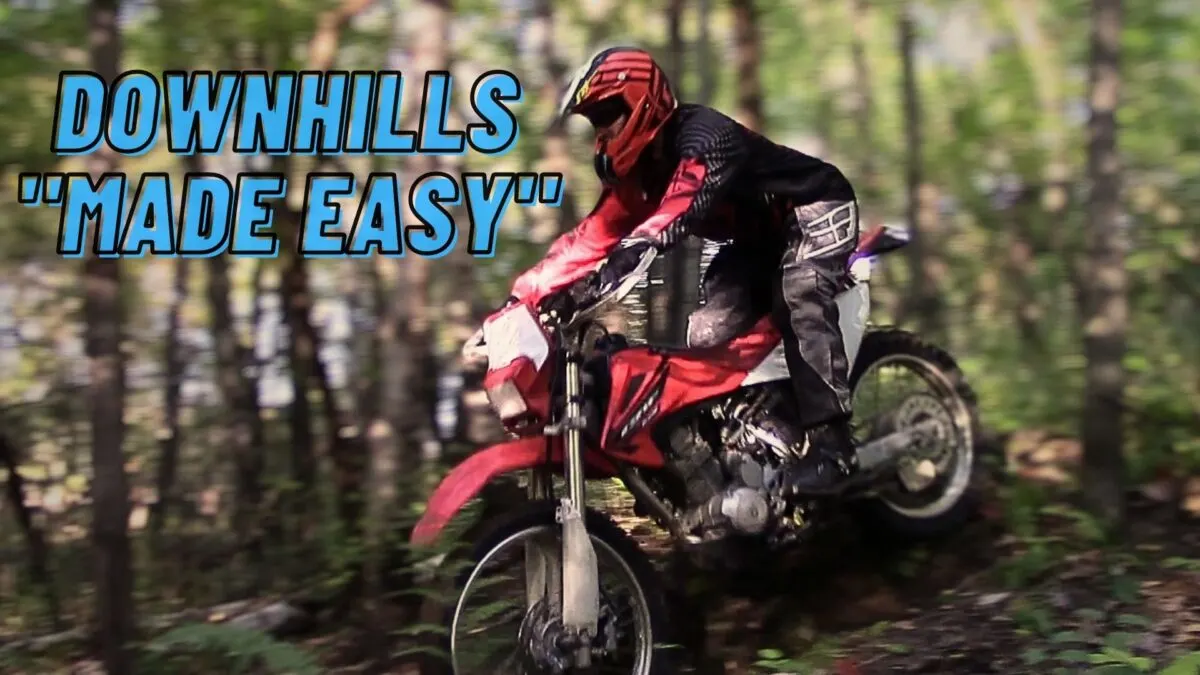 ---
Here's what you'll learn in this PDF workbook guide:
The step-by-step guide to riding down steep & long hills with control by efficiently using your body and bike
How to control your speed even if you aren't comfortable using front or rear brakes
How to prevent stalling so that your rear wheel doesn't slide out
What do to if you ride with people that get annoyed with you riding slow
How to approach steep hills with tight turns at the bottom
What to do if you tense up and slow to a crawl speed on downhills
How to brake around downhill corners without sliding out
---
100% Money-Back Guarantee
If you are not 100% satisfied with the guide after 14 days, we will offer you a full refund.
Downhills used to be exhausting and intimidating!
The first time I rode a dirt bike in the mountains, I got exhausted quickly on the long downhill sections – especially when they had rock gardens because I was getting bounced around the whole time.
It made me feel like I was out of shape, and I wasn't even 25 years old yet! How bad would I feel when I'm riding 25 years from now?!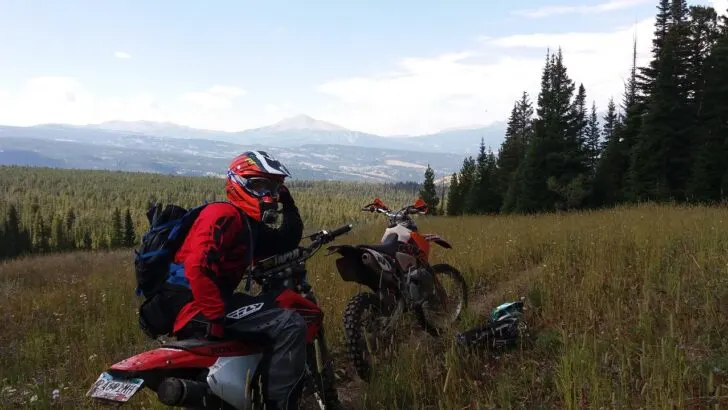 Not only that, but steep downhills with narrow sections and lots of trees, roots, and logs caused me to tense up and ride so slow that I can walk down the hill faster.
I felt like it would take so many years to be able to keep up with my good riding friends because I was so much slower on the technical trails with challenging hills…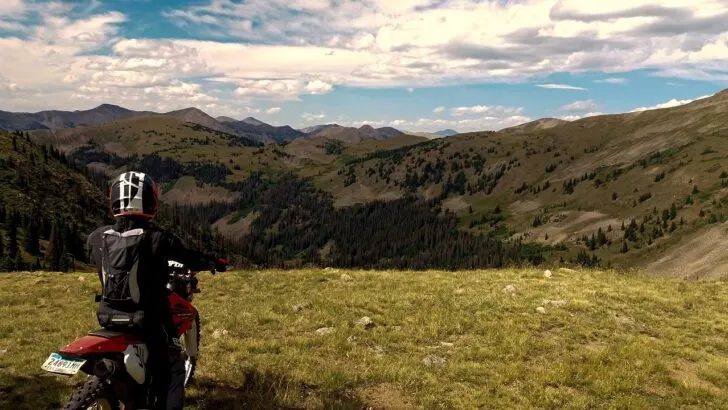 But, after a several years of trying to figure it out on my own, I kept coming back to those challenging downhill sections.
Eventually, they weren't as intimidating, and I also didn't get fatigued as quickly!
Was I in better shape? Nope!
What I realized is that I had learned how to properly and efficiently use my body while riding.
This allow me to relax and save while WHILE having more control when riding down steep and long hills with obstacles.
---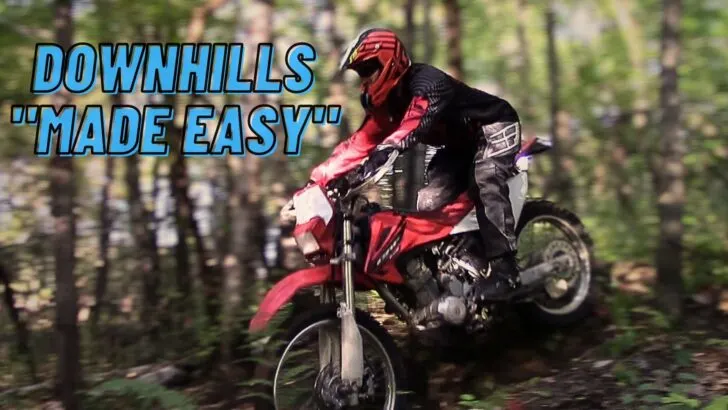 What do you get?
Lifetime access & support
Complete PDF guide to view and download
Downhill training that's easy to understand and then go out and learn on any bike
Go through the training with your son, daughter, or spouse, and then start practicing today!
Grab it now at the "Introductory Price" before it goes up!
100% Money-Back Guarantee
If you are not 100% satisfied with the guide after 14 days, we will offer you a full refund.