Women's Dirt Bike Camp [Online] – Is It A Good Solution?
Are you a new female rider or just want to properly learn the basics of riding a dirt bike? Going to a camp, school, or training session can be the easiest and fastest way to build your skill and confidence. 
If you're looking for a class or unsure where to go, I want to show you an option that is open for any lady (or guy for that matter) anywhere around the world that will progress your riding quickly!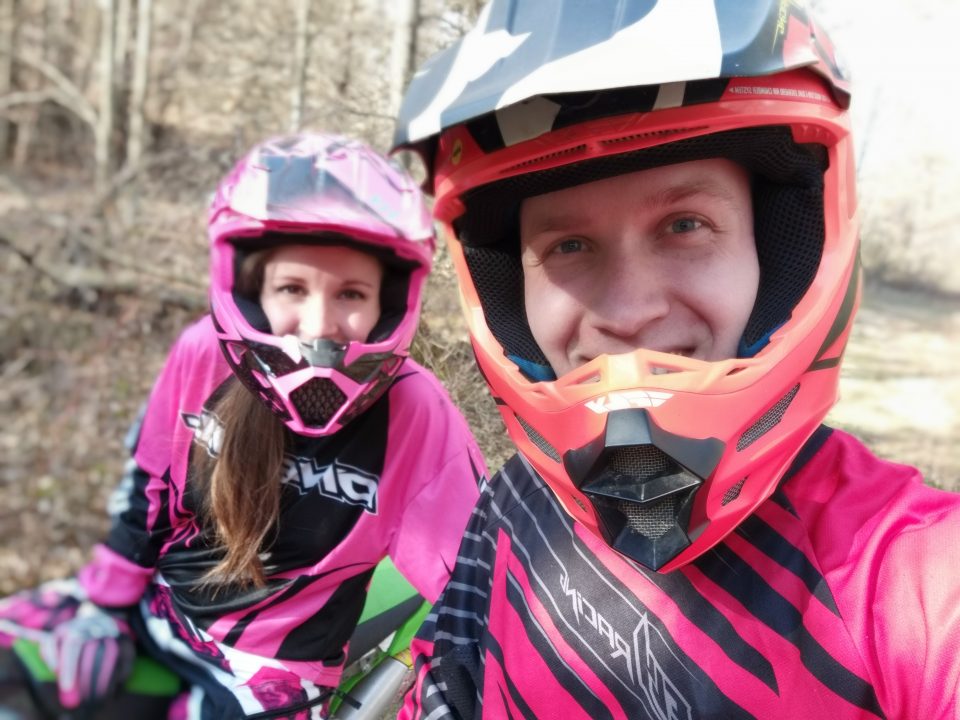 Can Women Learn To Ride A Dirt Bike Online?
There's so much content available nowadays that you can learn how to do almost anything. This includes learning to ride a dirt bike, whether you're a guy or gal. However, there's a lot of less-than-great information, so you have to be discerning or else you might build poor habits, making it harder to progress your riding skill.
So, you have to know the right steps to take and in what order to become a safe and confident rider. More on this shortly.
Why Online?
Instead of going to a scheduled dirt bike riding camp for women, why not learn on your own time? Life gets busy, especially if you have kids. That's why learning to ride a dirt bike online may be your easiest choice.
For example:
You could sign up for a local dirt bike camp or riding school, you have to: 
Find a class that is close enough
Find a date to sign up that actually works with your schedule
Make sure that your bike, gear, etc. is going to be ready before you go and hope that it doesn't break
Actually make it to the class
Hope that it doesn't rain, snow, hail, or tornado or else you'll have to reschedule/get soaked
Try to learn dozens of new techniques and skills in a matter of a few hours
Remember what you learned after being physically and mentall drained.
Or…
You could take an online riding school and:
Learn the lessons at your own pace
Have better visuals of what proper riding technique on the bike looks like
Not worry about getting embarrassed by other riders in the class
Re-watch the training lessons unlimited times so that you can continue to grow without the pressure to remember everything taught
How To Progress Your Riding Skill Fast
Want to become a better, faster rider, all while learning how to stay safer so that you don't have really bad crashes? The fastest way to do that is by learning the proper fundamentals to give you the confidence needed. 
What are these fundamental skills? They include: starting on the right bike, learning the basic controls, balancing, proper riding positions, simple off-road techniques, and knowing how to do basic bike setup to fit your specific needs. 
All of these can be learned, step by step, in The Virtual Dirt Biker School, which is an online dirt bike riding course for beginners.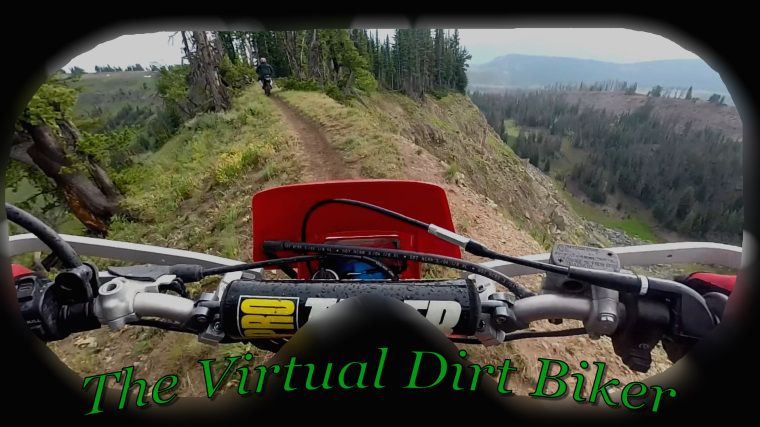 What Makes The Virtual Dirt Biker School Unique For Women?
Instead of going to a dirt bike camp, I created the virtual dirt biker school so that I could properly teach more new riders around the world how to be safe and confident in your riding. 
One of the things that makes it unique for women is that I've used the same steps and techniques taught in this course to teach young girls as well as older women how to ride in person. 
Learning to ride doesn't have to be harder if you're a lady. You just have to have the right teacher that knows how to explain and demonstrate the skills in a way that's easy for you to understand and practice it yourself. 
Want to learn more about this online riding course for women or men? Click here.